One oof my best buddy is getting married this month. and i'm become his hengdai and photographer of the day. and here some of the photos i got.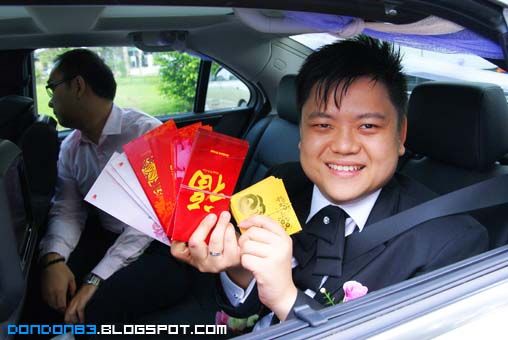 Before he arrive, he loaded with ANGPAOs or so called entrance fees or settlement fees. hehehe, anyway. he's prepared.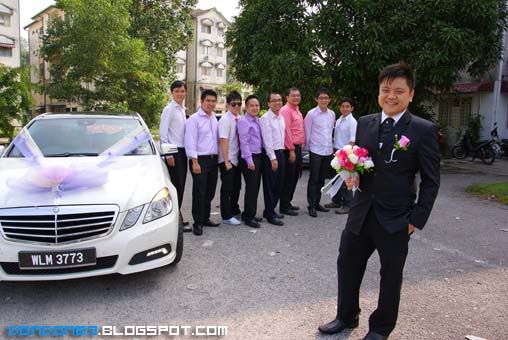 the Brother's of the day.mission bring home bridal. or kidnap.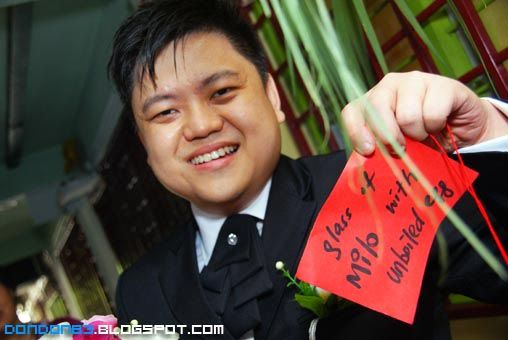 suer there is some obstacles by jimui's... er? glass of Milo with unboiled egg? any volunteer heng dai?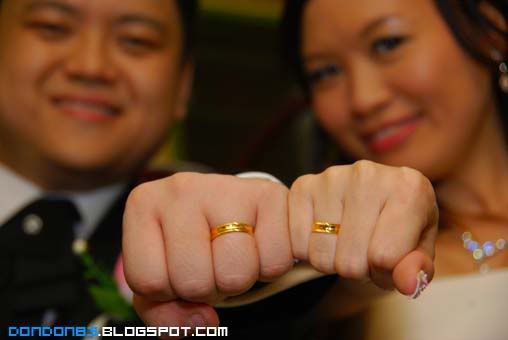 after all the obstacles, finally he got the bridal.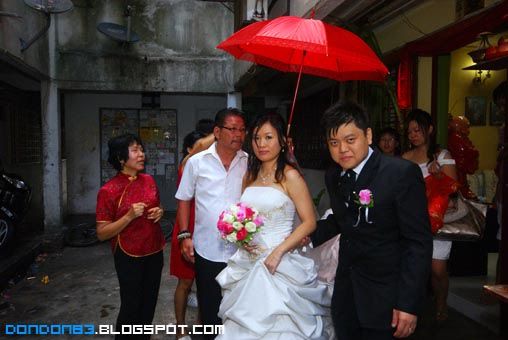 Almost time to bring home Ashley.start heading out to the car to move out.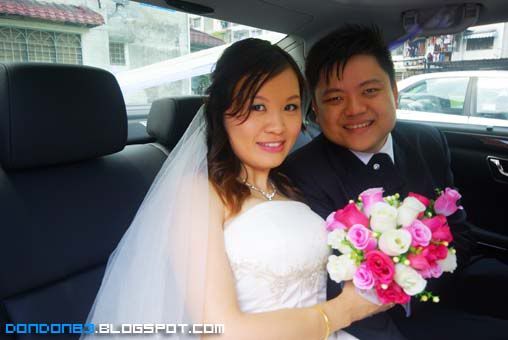 lovely "just married" couple.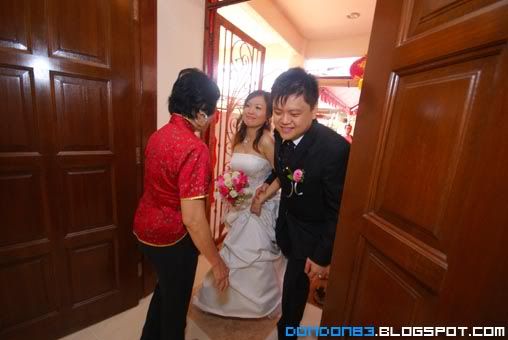 at last, the bridal arrived at her new home.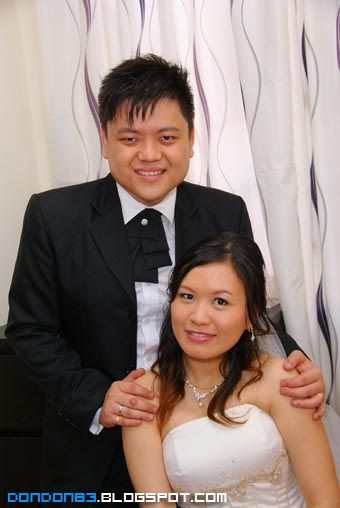 Alex and Ashley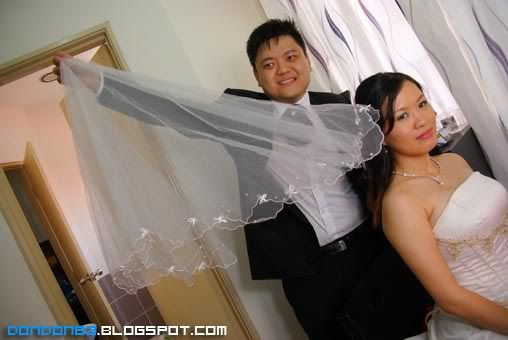 some traditional steps to follow.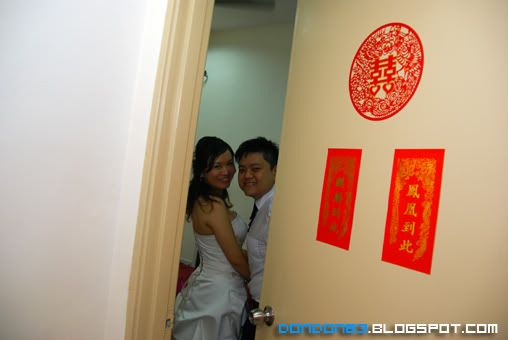 That's all for the Marriage session. :)