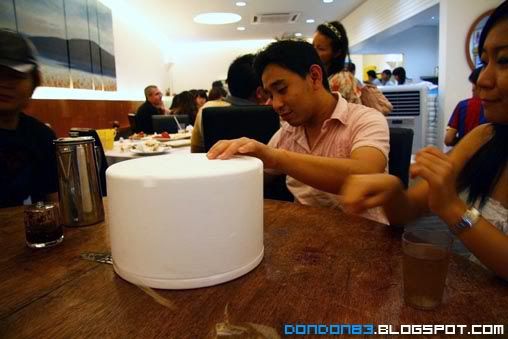 i got a white box on table once we reach..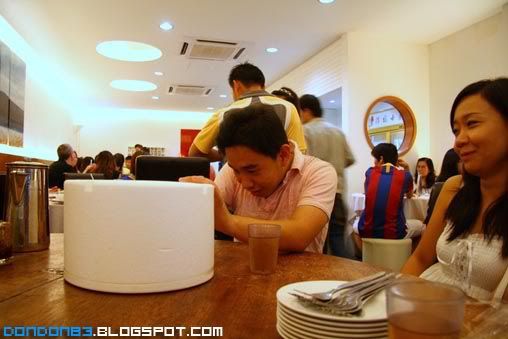 they ask me to open it.. and i trying .. trying.. wondering what's inside?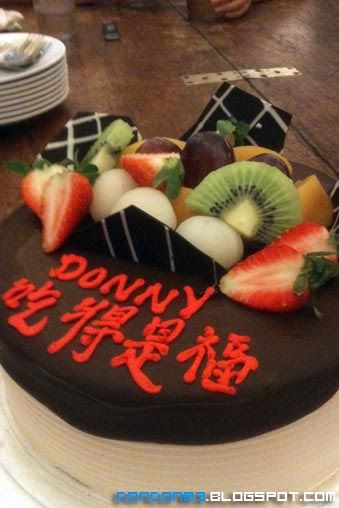 it's a cake.! why with that weird white box? it's a ICE CREAM CAKE!! hahah, my first ice cream cake!! yummy!!!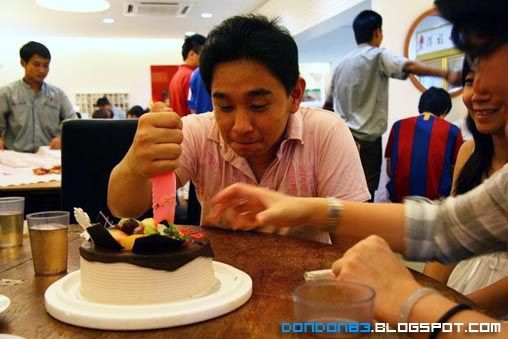 cut cut cut!!! wah lau.. frozen cake ar! the knife won't go through..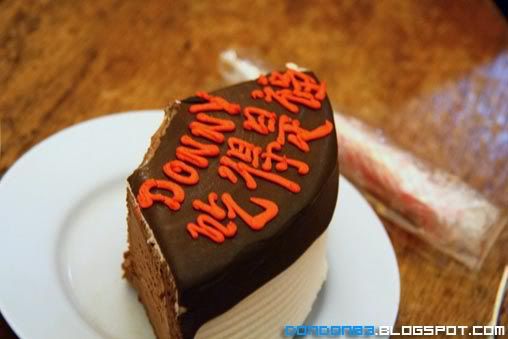 my cut of cake, 吃得是福. sound familiar. i say it a lot i guess .:P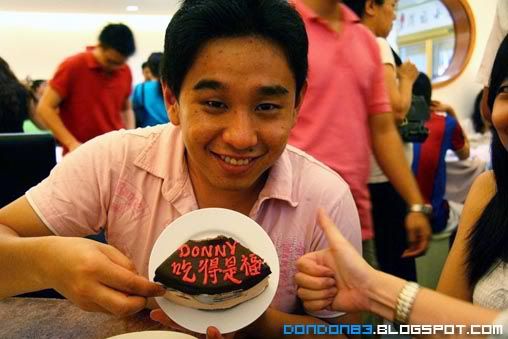 me and my cake. before it go into my stomach.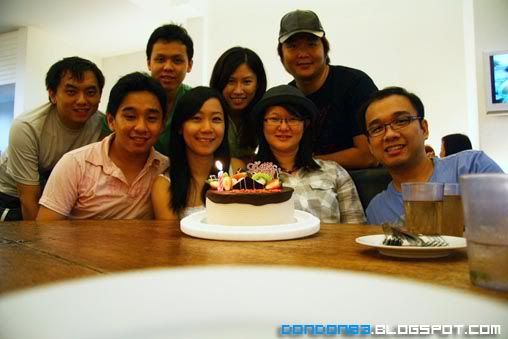 and here all Sampative member that celebrate with me that night.