what i prepared for the marathon? none!!!
no training.. no shoe.. no T-Shirt. OMG OMG OMG!! i'm panicking! kinda busy recently and have no time to do this and that bla bla bla (bullshitting...)
regarding no training? no bullshit.. really done nothing on this.. gosh... dunno can tahan for 1 KM or not when i really come to marathon...glups..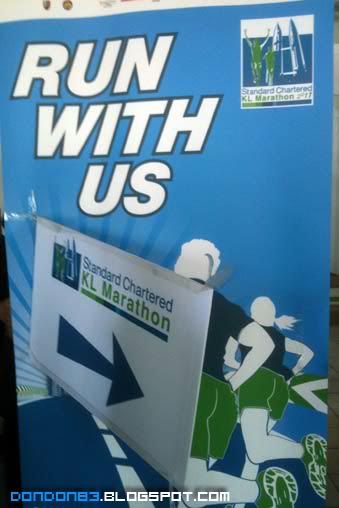 so.. on the day before marathon, i rush to Bukit Jalil to collect my runner baggage. which include runner T-Shirt. runner tag and number tag. so on.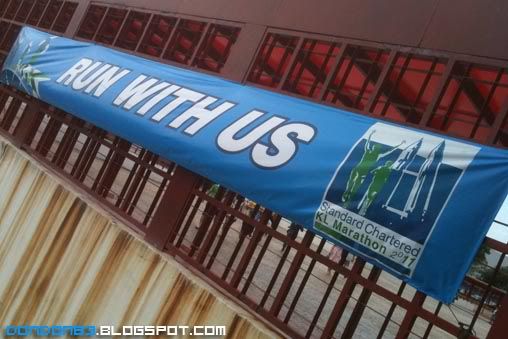 i guess i won't lost where i'm heading.. lot's of banner to guide me there.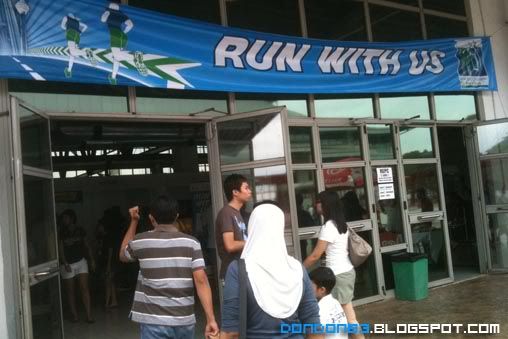 aha! found the entrance!!. once i entered eh?? doesn't look like a register counter also.. mostly stall with accessories.. energy bar.. GPS watches.. socks..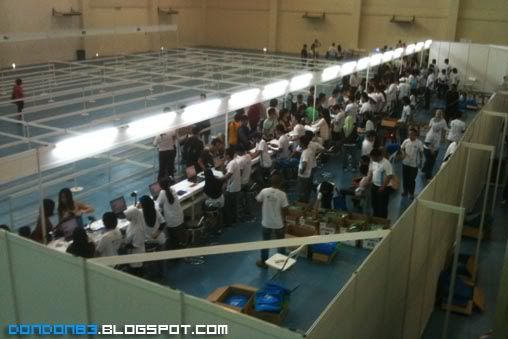 walk further down.. found the register counter. luckily not as crowded as i think. good good!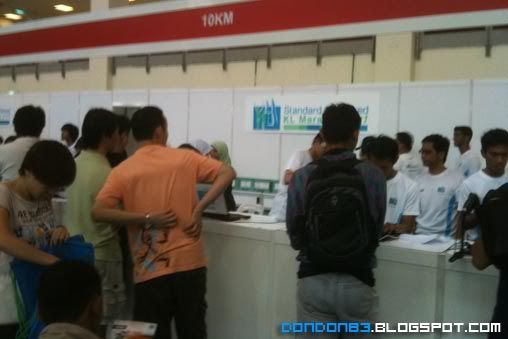 queuing queuing.. i'm going for 10KM run.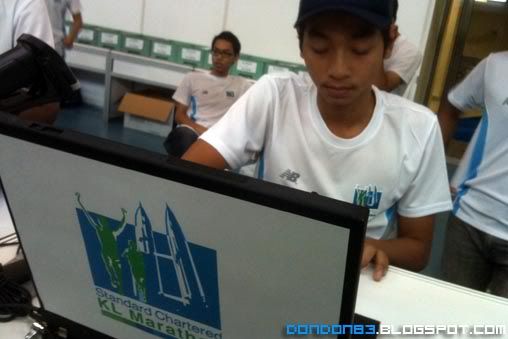 my turn! this guy is verifying my registration...
walaa... got my Runner package.. or so call "RACE ENTRY PACKS.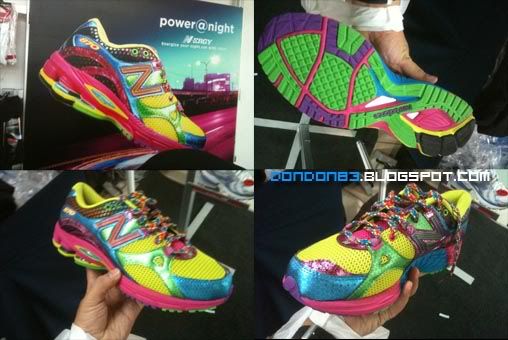 wait a minutes.. i dun have Running shoe yet! i dun want to run with slipper! hmph.. i remember there is a NB booth there.. and i saw this colorful running shoe. i wonder who will buy it.. i guess someone doesn't read caption here might actually think i bought this shoe,hehehee, i didn't bought it anyway. just sharing what i discovered.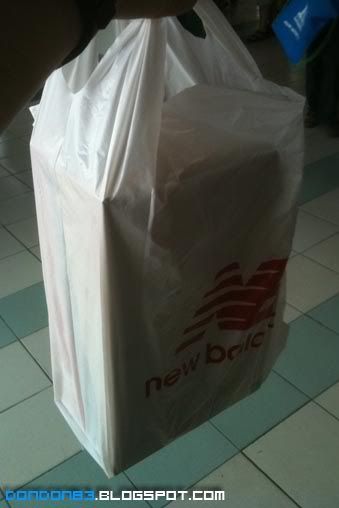 Collect my "Race Entry Pack" and got my "Running Shoe" i guess i ready for the marathon.. (i Hope)