After months of looking at it.. finally bought it home! got myself a new watch after watch-less for months.don't know why, recently i kinda like automatics skeletons watch. and i choose 1 from Kenneth Cole.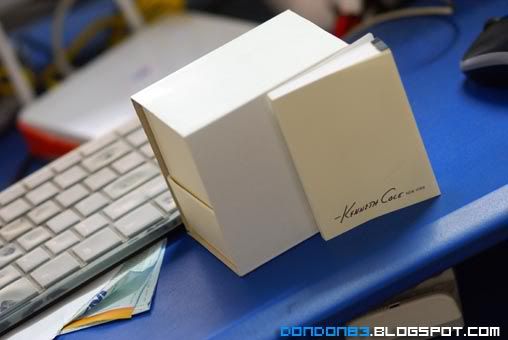 the Box of my new timepiece, from
Kenneth Cole
. code name KC1491.
a close up look at the watch surface.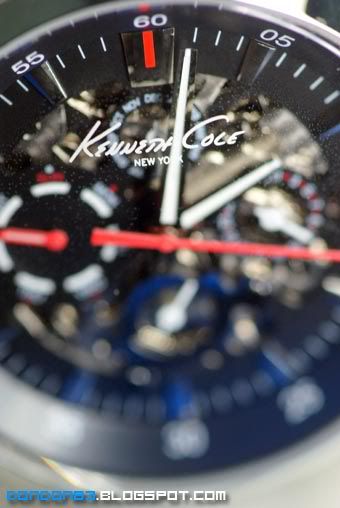 a Kenneth Cole production. i like kenneth cole watches designs.
with Days of week, day of month, months of year, and 24 format. but all of them is too small to read. except the day of week. guess i have to get used to it.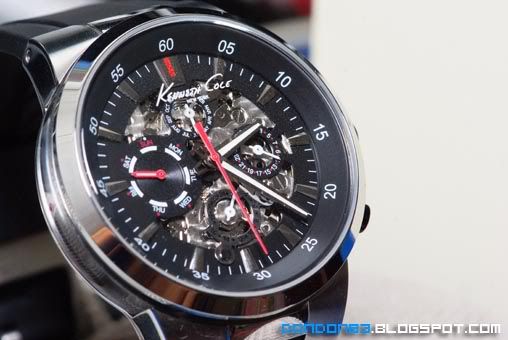 another front view of my new timepiece XD.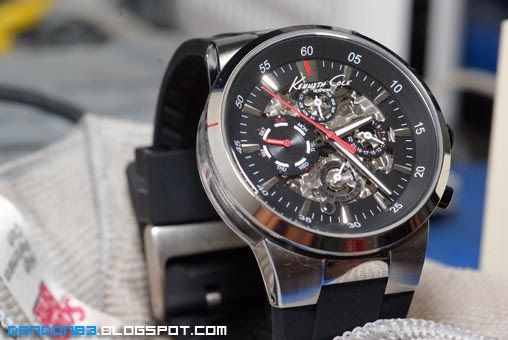 not really see through skeleton compare to others skeleton watch.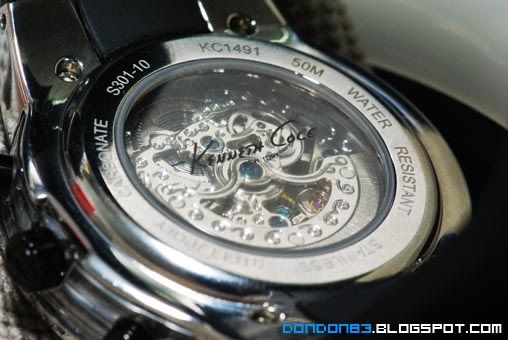 here some mechanical component of the automatic watch, which mean i no need to change battery anymore. :)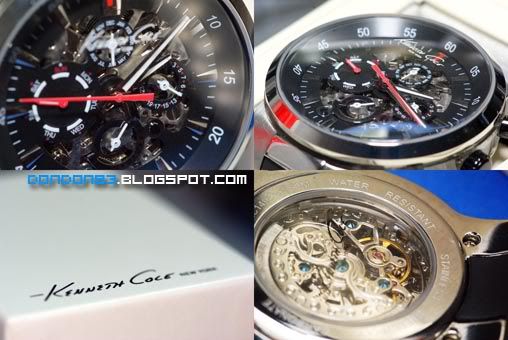 more photos of my new timepiece. kakaka. Happy Don i'm now.