eh? what's festival is this? it's all about flower's , it is Putra Jaya Floria 2011
lot's of variant of flower is show during the event. yes, i mean a lots of flowers.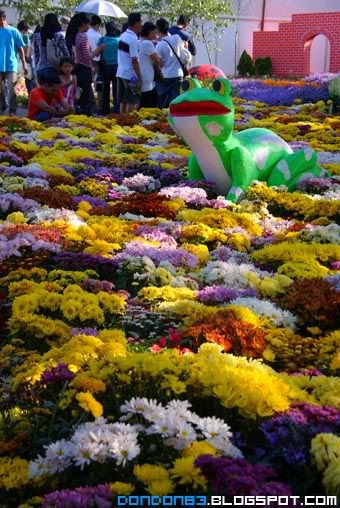 spotted a Katak! erm.. werid kind of Katak,ops.. frog i mean.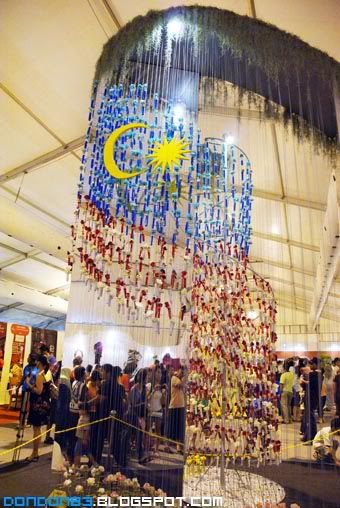 and we went into a indoor air conditioning hall, a lot of creative flower decoration is placed here.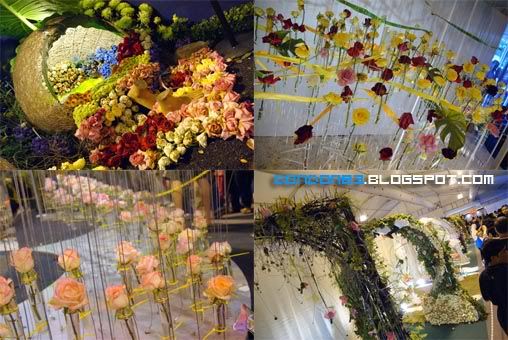 hanging test-tube rose. basket of flowers and many more.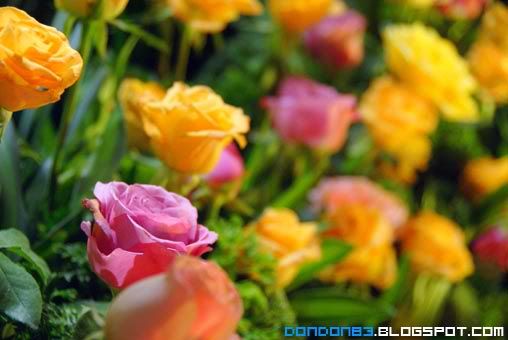 and roses are all around.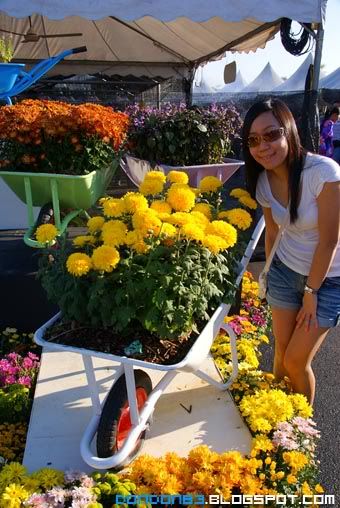 chrysanthemum for your house graden? or others flower? need to have a garden 1st. else will pace all in flower pot :p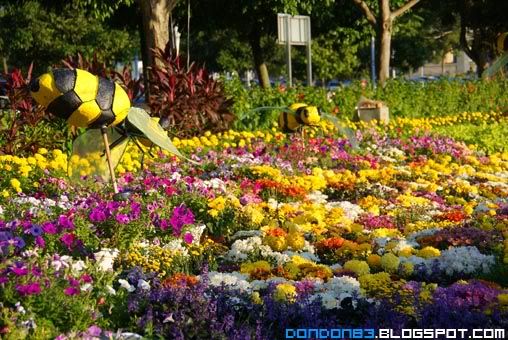 flowers flowers. colorful flower's all over the field.
more flowers, is all about flowers.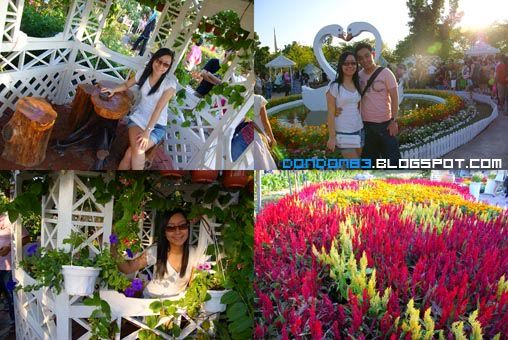 is a great spot for photography of course.
and we saw a "1Malaysia" flowers statue..
a bongsai area, all on display only bongsai tree here.
another view of the stunning flower garden, see how colorful they are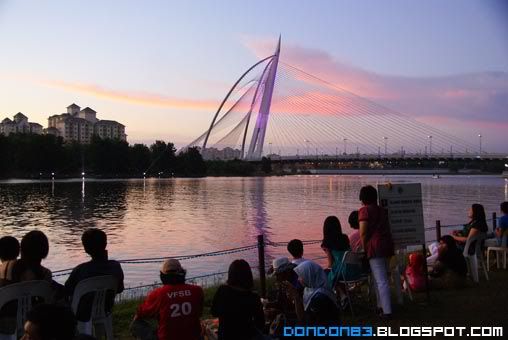 is almost sunset.. and what are they waiting for? anything interesting?
night fall, and number of peoples keep increasing.. and i'm sure there is something happening here, on the lake.
of course. Decorated light boat. that's the thing everyone were waiting for.
and there is a lot of colorful light boat, and it's from... YTL? Genting? KLCC? Icity? hmph.. some kind of competition or advertisement?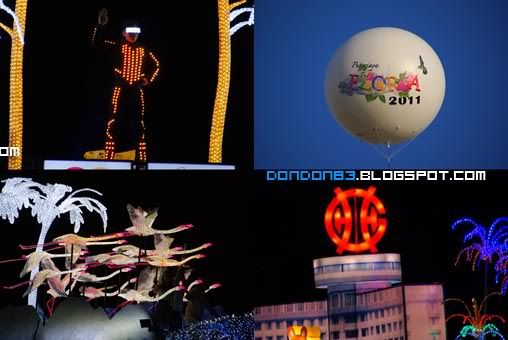 oh look ! i think i just saw a LED MAN!. and some fancy fancy stuff there.
when almost end of the show. all the Boat arrange in 1 straight line.they announcing the winner of the competition.
following by firework to end the Floria Festival 2011. firework firework!!