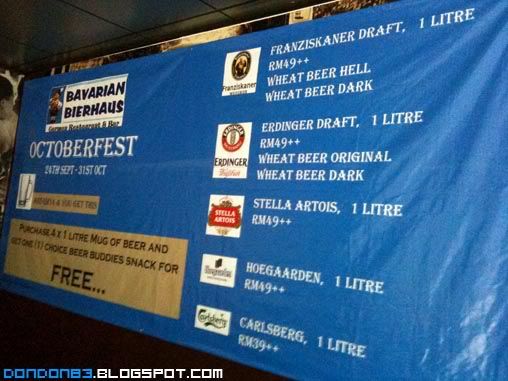 Last Week of September. also known as Oktoberfest! last year 2010 i though the event happen in October.. who know it end on 1st week of October. kinda puzzled that time...so this year, we came early and dine in Bavarian Bierhaus. one of the German restaurant that celebrate Oktoberfest.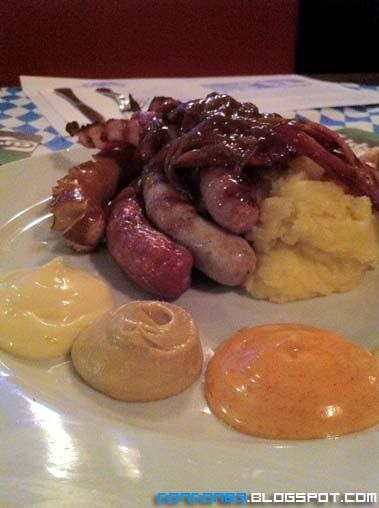 we order some German sausage platter. mixed all kind of German sausage. it's taste great :)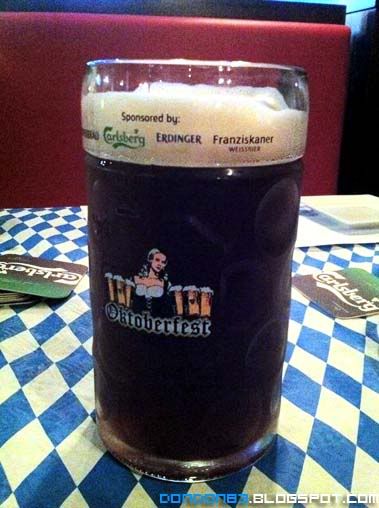 dang dang dang dang! here come there 1 Liter giant mug Franziskaner Weissbier.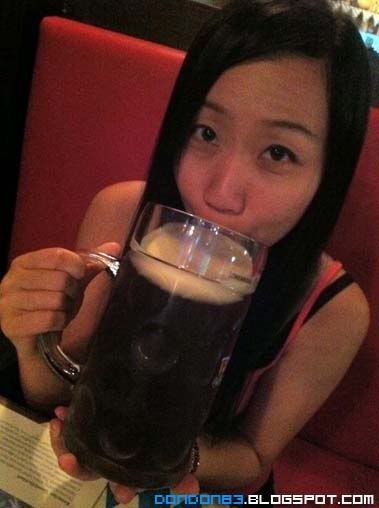 First Taste, glup~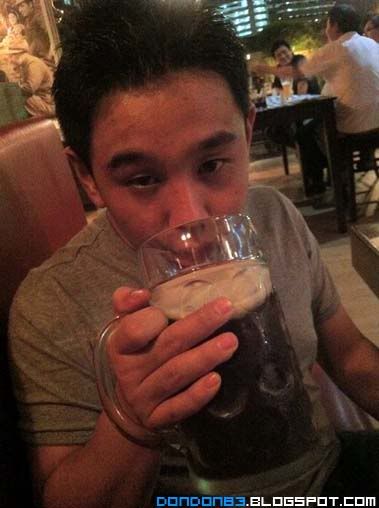 my turn. gulps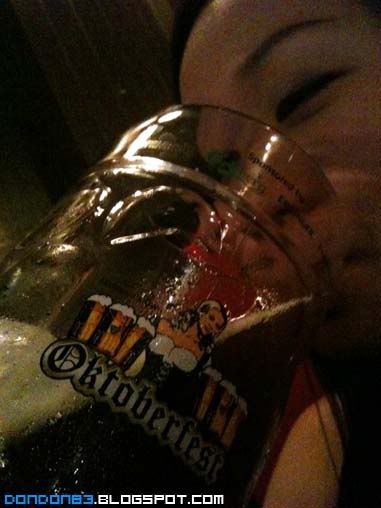 glup glup glup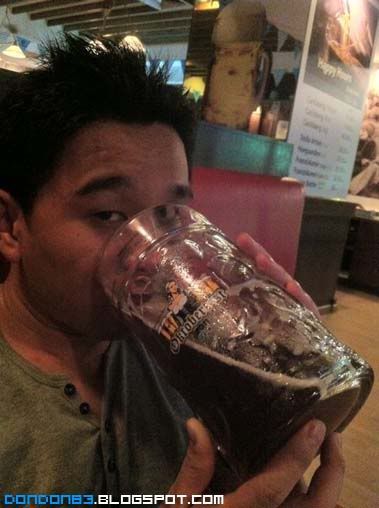 still some more to go.. glup glup glup...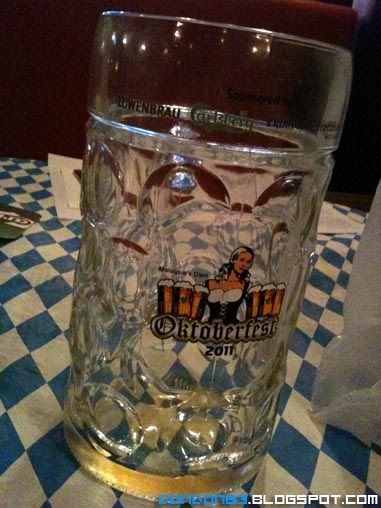 burppp. finished.. and we can bring the mug home. as souvenir