First is Pavilion Christmas Decoration.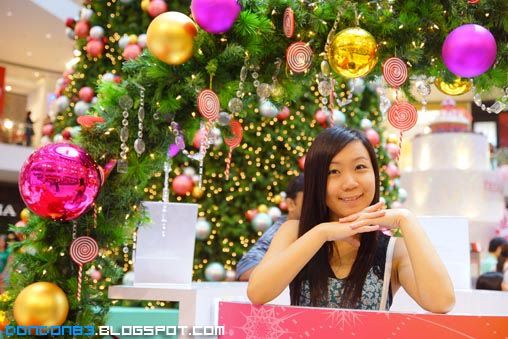 and we managed to take some nice photo.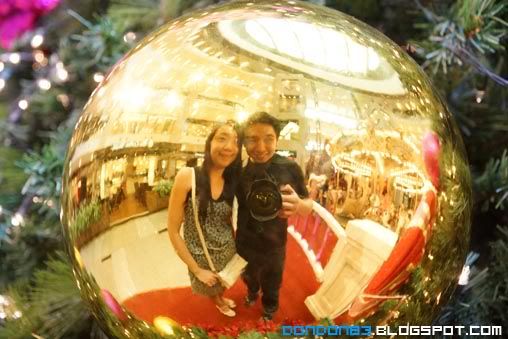 hey, Mr, Reflective-Ball, can you help us to take a photo? thanks :)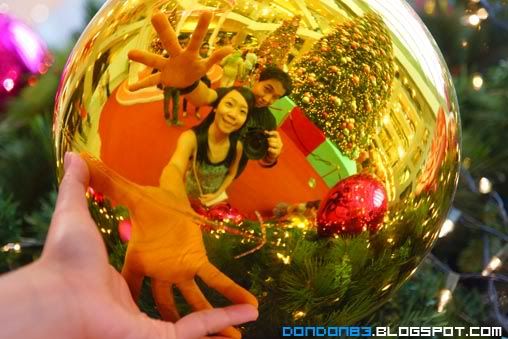 and i kinda like this photo. we got a BIG hand :P too big for facepalm. haha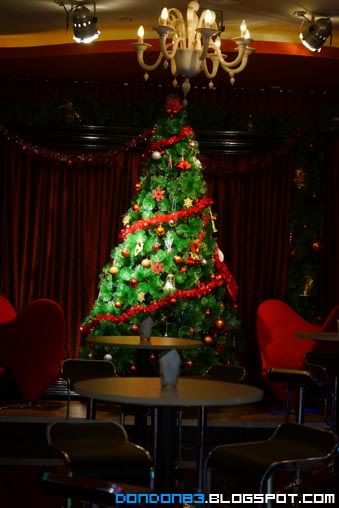 this Christmas tree got my attention. spotted this at Redbox Plus. dim light environment with a bright light to make the tree pop out. nice.
Christmas Dinner. well.. this table really bring out Christmas Dinner feel.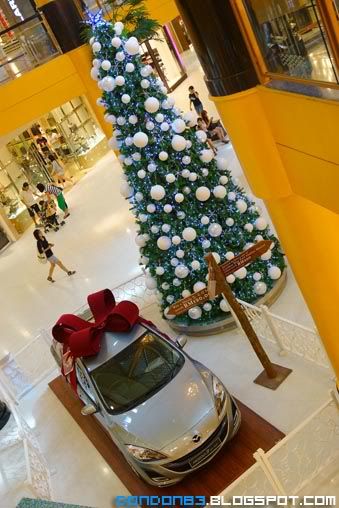 oh boy.. i really wish someone, i mean anyone tell me that "this is your present" hahaha. dreaming~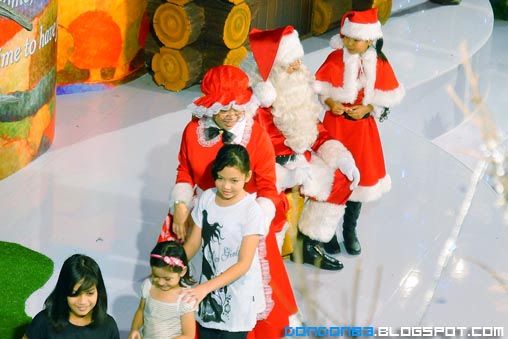 guess what i found? Santa Claus Family! that's Ms.Claus, Santa Claus, and Santarina?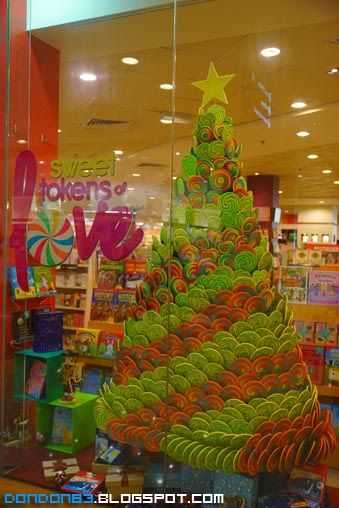 and i think kids might get very excited when they see this Christmas tree? made from candies.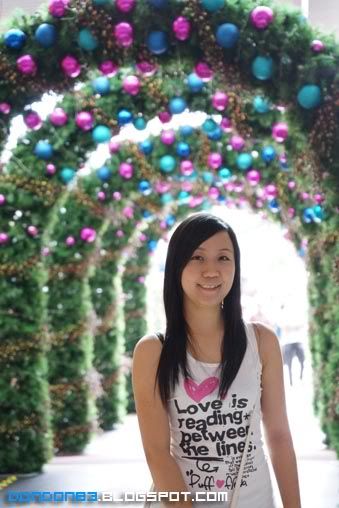 and spotted this nice decoration at the entrance of The Curve.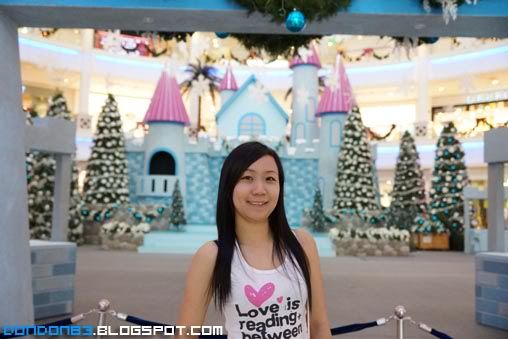 and this year themes, they build a castle there.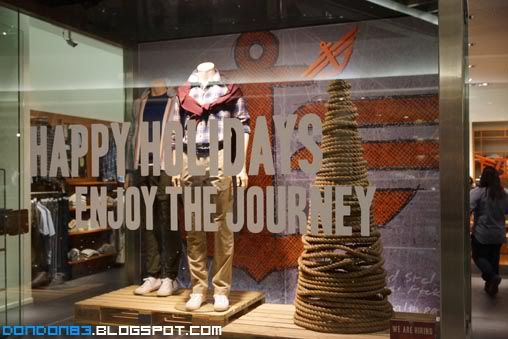 and some mall put up some very unique Christmas tree. western cowboy tree? hmph..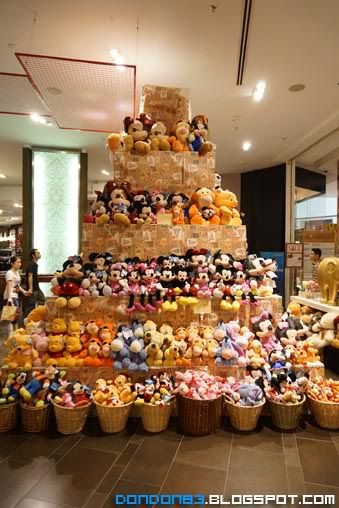 and.. if you like soft toy such as doll's, this tree might drive you crazy. gosh...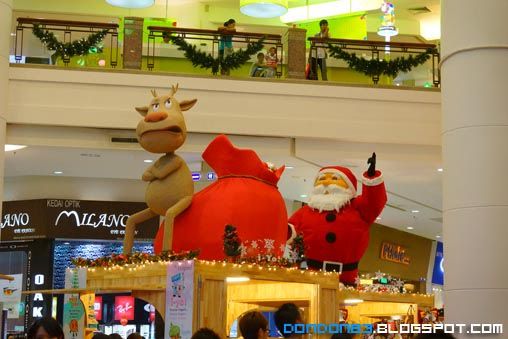 haha, and there is a funny decoration that deer refuse to continue it's duty. Santa didn't give it present this year? lol.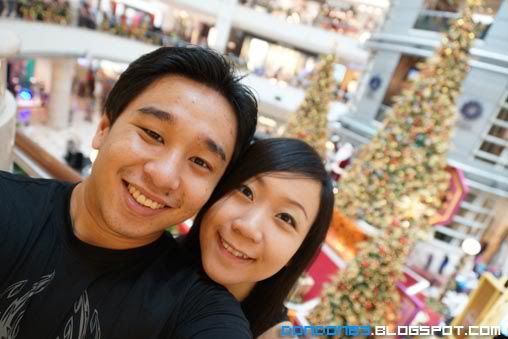 that's a shot taken back in KLCC. :)