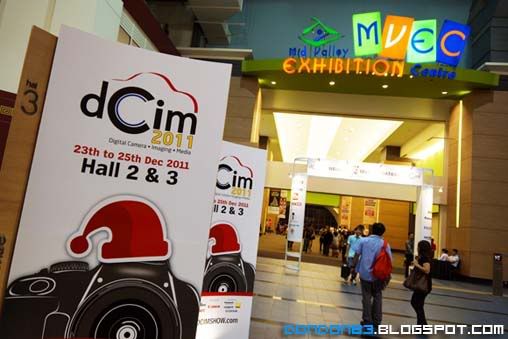 DCIM is here once again.. since i'm busy during this weekend. so i decided to be there on friday night. so here i am
kinda disappointing, it's a small compare to KLPF. and i feel like just a normal fair..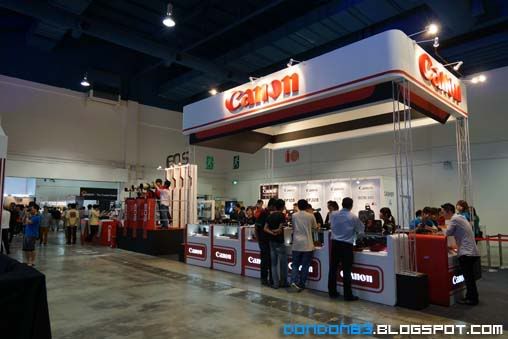 as usual. canon with some canon sized lens. for demonstration and testing.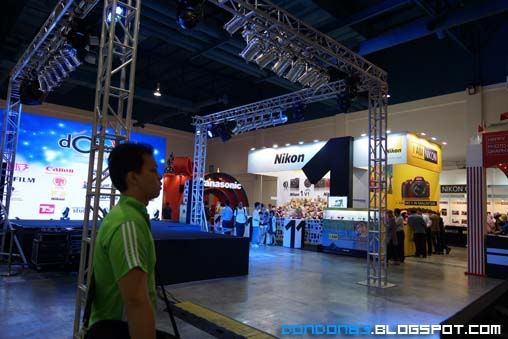 the center stage, since friday night. nothing interesting here. maybe there will be something interesting on sat or sun. oh look, there is NIKON booth, and pushing their new product the Nikon 1 series.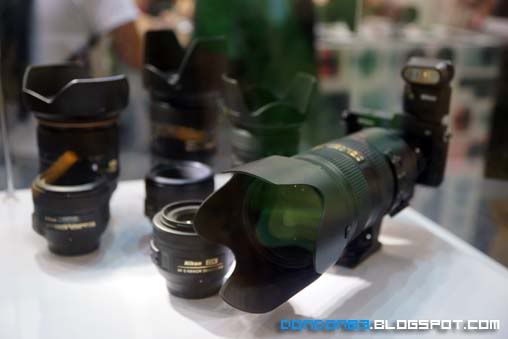 the Nikon Mirror-less Camera System. Nikon 1, this is Nikon V1 with Nikkor 70-200 f2.8m with adapter to use existing nikkor lens of course.
hey look, at last i found something that i feel interesting. the
OLYMPUS M.ZUIKO 12-50MM 1:3.5-6.3
, it's diff from traditional zoom. it more like eletronic zoom(e-zoom) where you no need to turn the lens half circles around the lens. and i'm holding 1 of the prototype or see through demo lens with me.
last but not least. the Santa and Santarina?Ho!ho!ho! merry christmas!!! i wish the santa tell me to choose my Xmas Present XD.