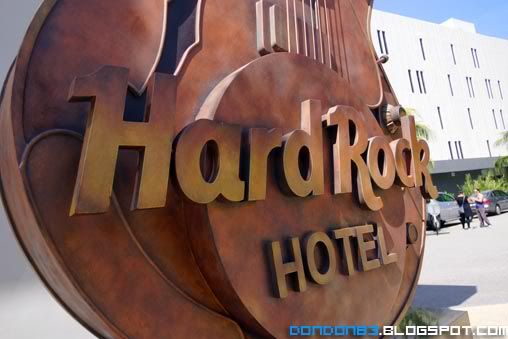 we're here at the HardRock Hotel. just stop by for sight seeing.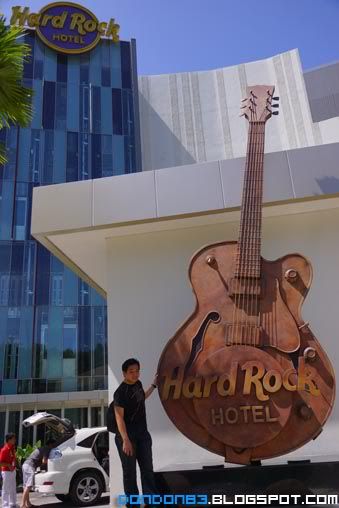 the huge HardRock trademark guitar.
the Christmas Tree.. by Hard Rock.. all is hard liquor. wow...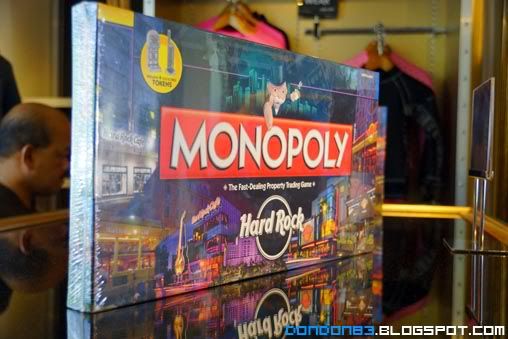 hmph.. Monopoly also in Hard Rock style? that's sound cool.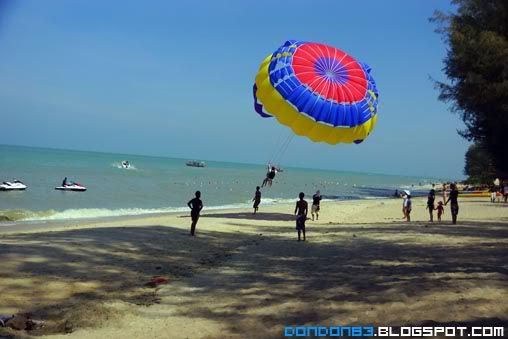 at the back of the hotel, they have their own private beach, with paragliding too.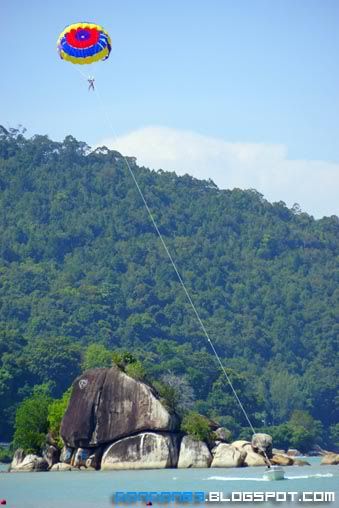 hmph... that seem fun, must be very stunning view from up there.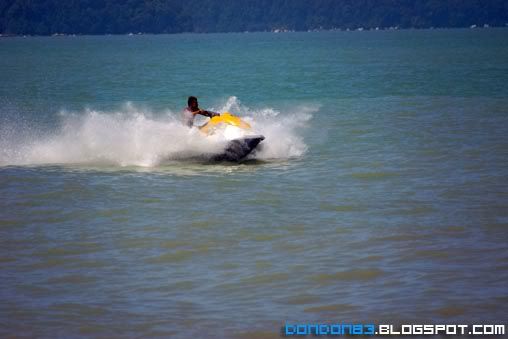 the one who pulling the paragliding seem like having fun as well.