While walking around Pavillion.. i saw a weird car parked in the middle of the shopping mall. wait a sec...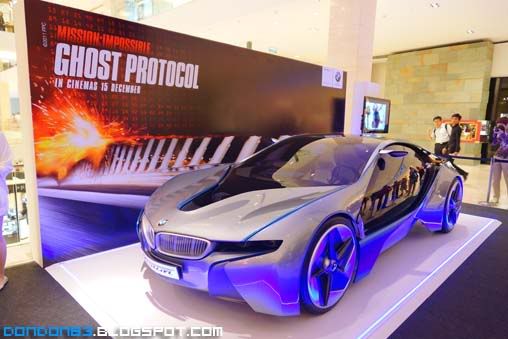 that's the BMW i8, which is used in the movie Mission Impossible 4 : Ghost Protocol.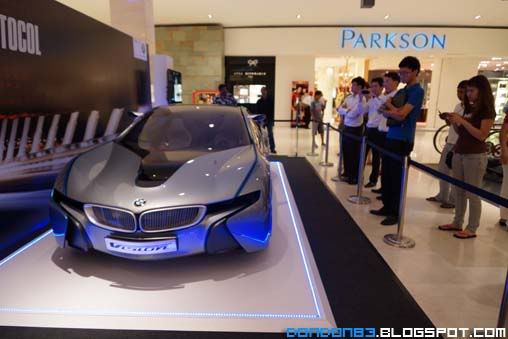 everyone is looking at it. checking at it. and the showgirl told me that.. this is the real car.. not fake mockup or something...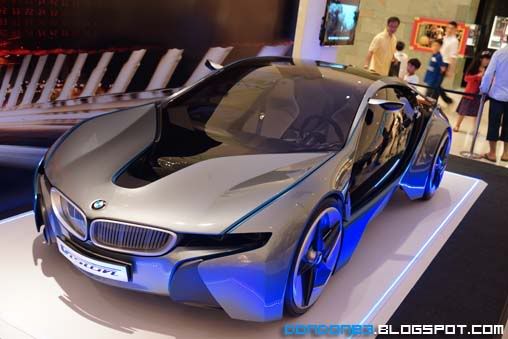 how cool is that. the design is awesome!. so futuristic
and the rear of the car look like this...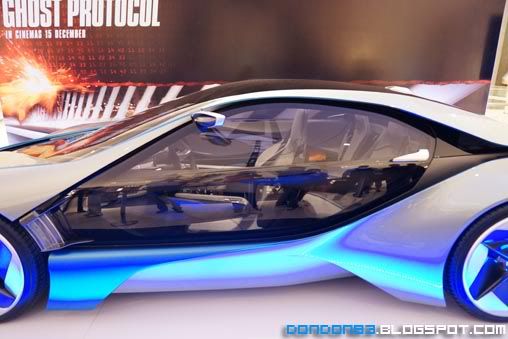 and the side.. full piece glass door? that look great..
taking a photo with the BMW i8.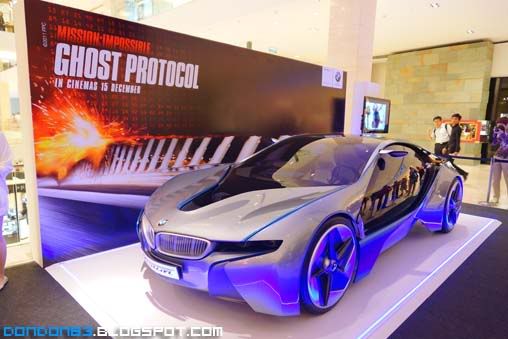 that's it.. the BMW i8.. in the Pavillion Kuala Lumpur Shopping mall. damn i wish i can test drive it.