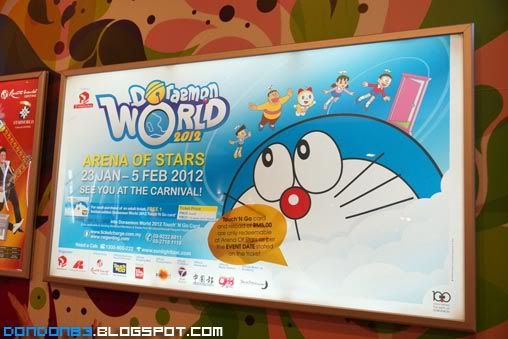 Doraemon World 2012, it's here in Genting Highland.
and we decided to spend some time to check it out. heard there is a decent Doraemon Touch and GO card.
we're at the entrance now.. so damn crowded. thanks to holiday season...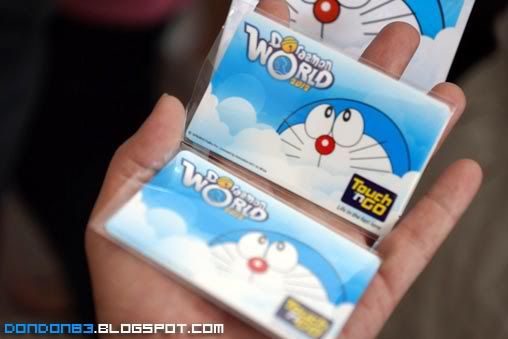 yahoo.. got our limited edition TouchNGo card. it's also our Entrance Ticket. if you want to purchase things in this event, you had to Reload your TouchNGo. Only TouchNGo transaction is allowed inside...
okay. are you ready for the journey? i like her shirt.. doraemon pocket!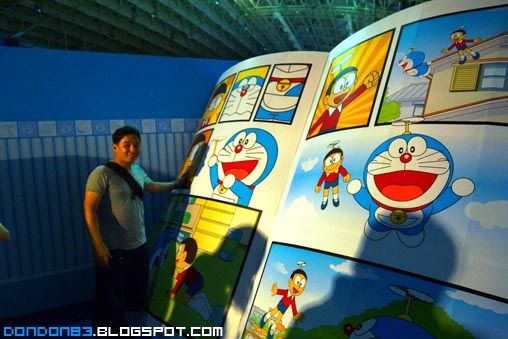 first.. we saw a giant colored comic book. notice how big the size it?
Shin Lee also wanted to take some photo with it. the environment is kinda dark in here. worst.. very little time for you to stay here. once time up, light turn off... sienz...by the way.. there is multiple room in this event.
oh.. you can be part of the Comic book too. check this out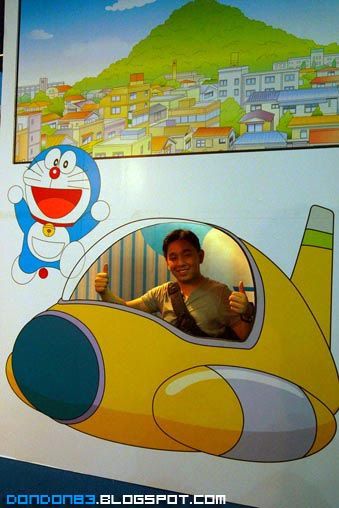 and i managed to squeeze into the comic book as well :)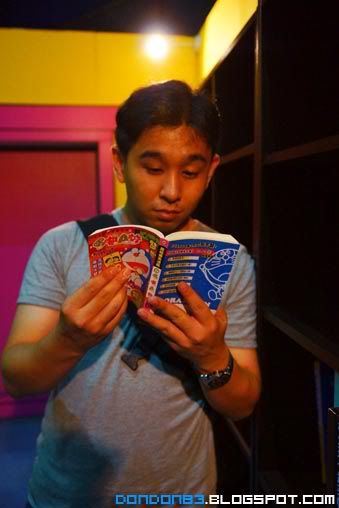 hmph... found a doraemon book here. while waiting for opportunity to take photograph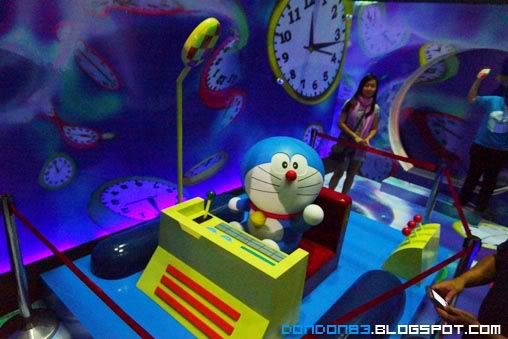 oh look!!! it's the Time Machine!!!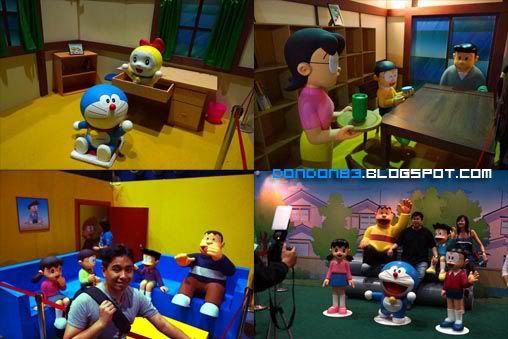 okay.. here's more room and status of doraemon character's :)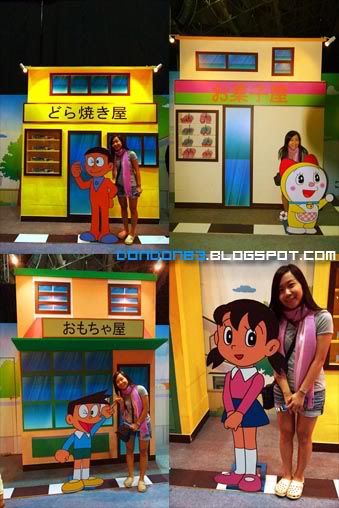 after exit from the room's based decoration. now we reach the open area. which no longer rushing from 1 room to another..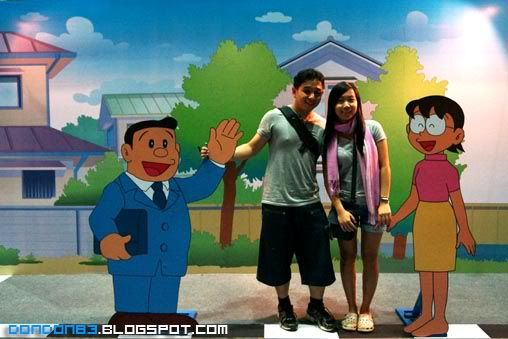 again.. there is someplace for you to take good photograph. we're in the cartoon with Nobita parent :)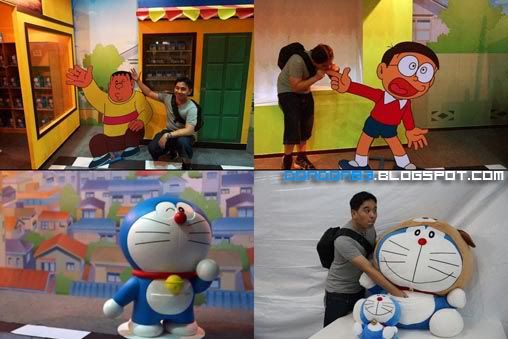 and more paper art and statue for you to take photogtaph. oh look, the giant Doraemon, let see what can i get from it's pocket. hmph.....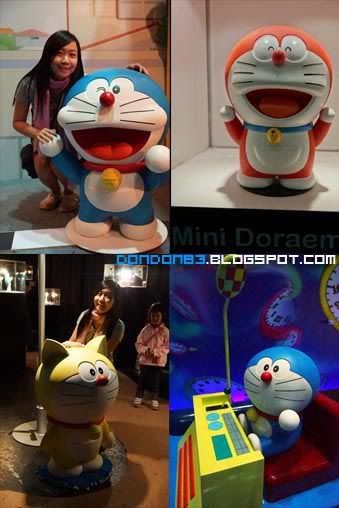 there also some 3D Doraemon available instead of paper stand.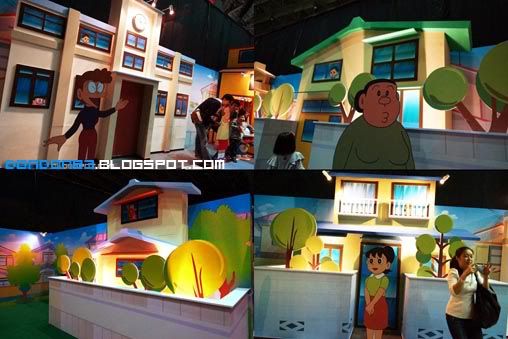 house building decoration in the cartoon world.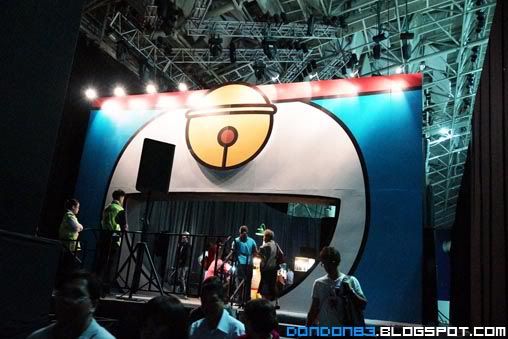 what's this? Doraemon pocket entrance? i got a feeling it's related to doraemon precious items.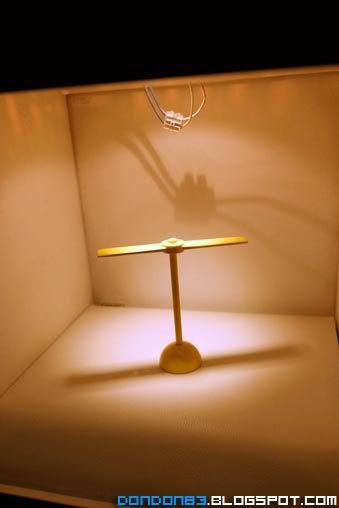 the Helicopter that made you fly. i wish to have 1 so bad during my childhood.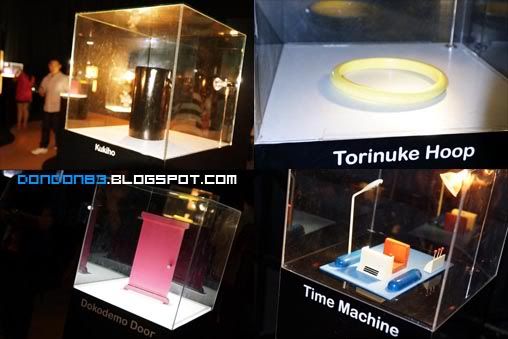 and some comment items that used in the Doraemon series. do you remember it?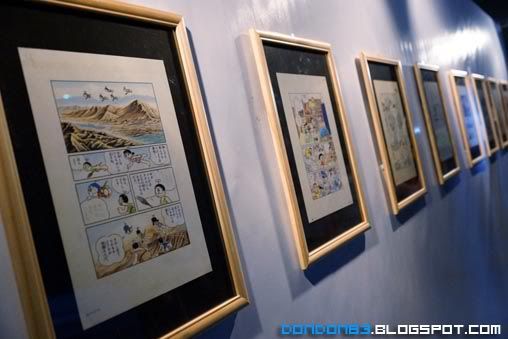 oh these are the comic/manga master-copy. which mean your comic book are reprint from these master copy version.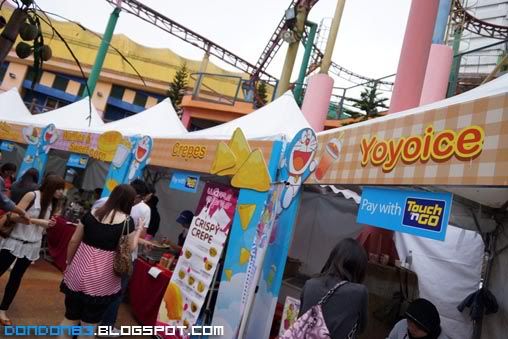 okay.. that's all for indoor , we headed to outdoor. and here are the bazaar market. as i mentioned earlier... all transaction done in TouchNGO. damn....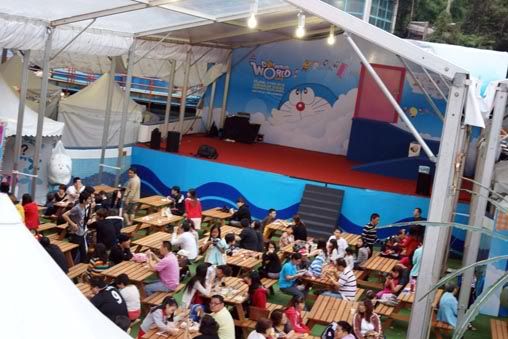 there will be performance happen on the stage. Doraemon and friend will be here. we didn't wait for that...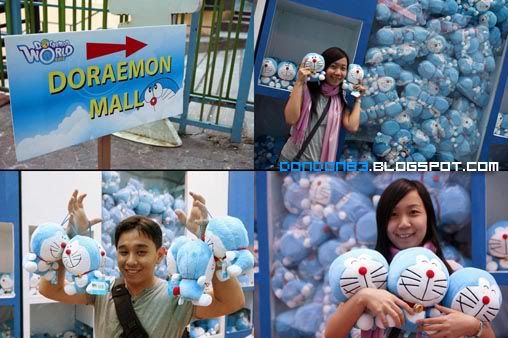 and Doraemon mall? all about Doraemon!! see what i mean?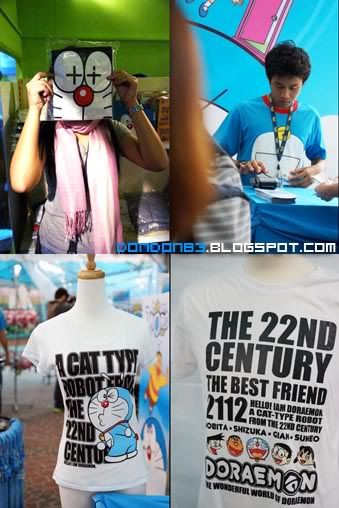 and i find some funny and nice Doraemon cloths.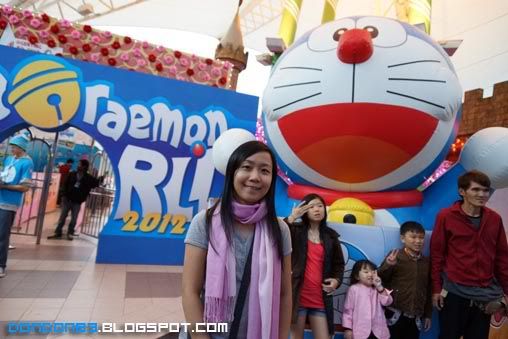 that's it.. we just finished the Doraemon World 2012 Exhibition Hall...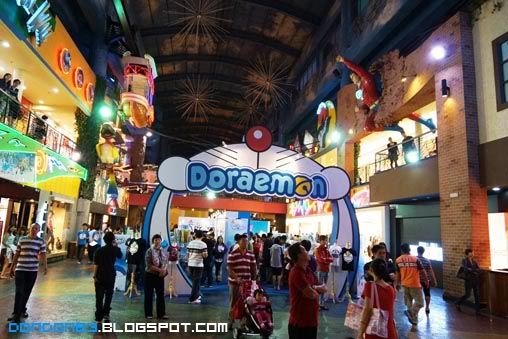 First World.. what? still got another booth here?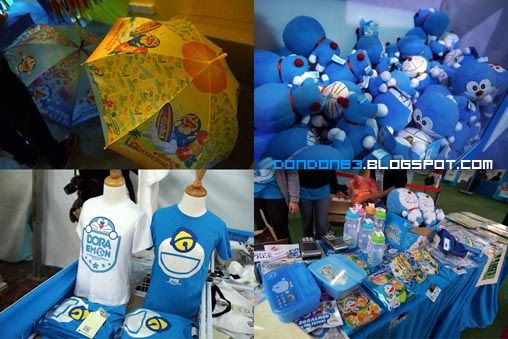 selling all kind of Doraemon goods. mostly the same, the only different is. they accept cash and card here..
and the stage having some doraemon game show too...