it's time to Sau Gong!!! means. end of work and prepare for Chinese New Year Celebration! yeah~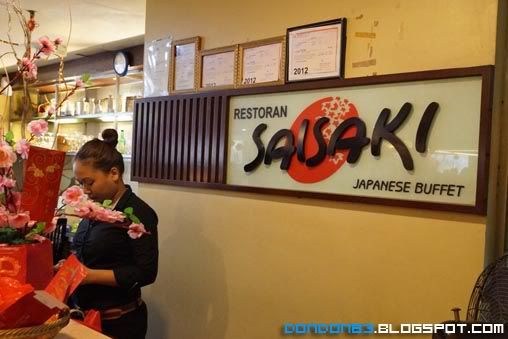 and we choose saisaki lunch as our Sau Gong and Lou Shang place.
as usual.. since Saisaki is japanese buffet restaurant.. first round, help yourself. buffet style ma. eat all you can.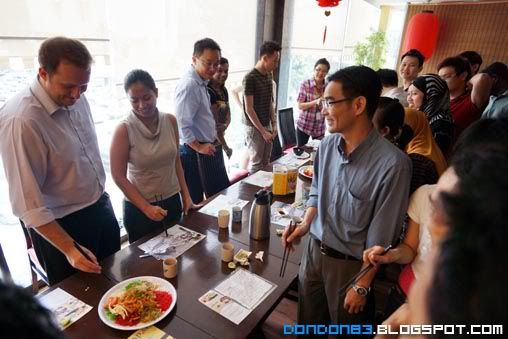 then stand up for the loushang session. everybody getting ready for it.
some get very excited....
and here the yushang. grab your chopstick and get ready..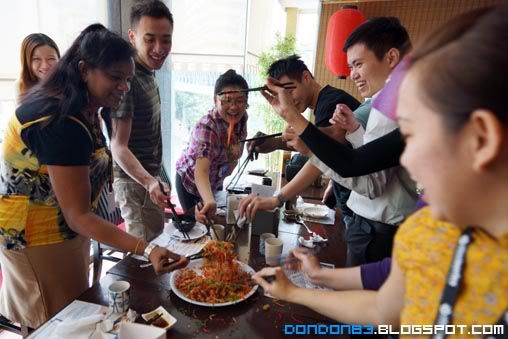 star Lou~~~~ lou lou lou~~~ Wind Mountain Water Rise~(风山水起)XD
Ladies in our company.
Gentleman in our company. wakakkaaka.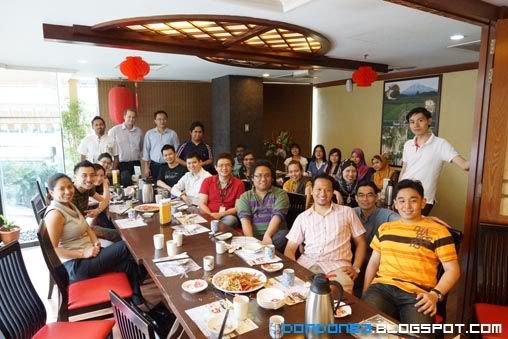 and here everybody in Nexus.. erm.. not really everyone here. some still absent..