It's Chap Goh Meh today.. which mean the last day of Chinese New Year.. also known as Chinese Valentines day. so we headed to a lake at Amcorp mall for Mandarin Orange Throwing Session.
(is a tradition event where lady throw Mandarin Orange into the lake with own contact info, where guys will trying to pick it up and hope both of them could be couple.)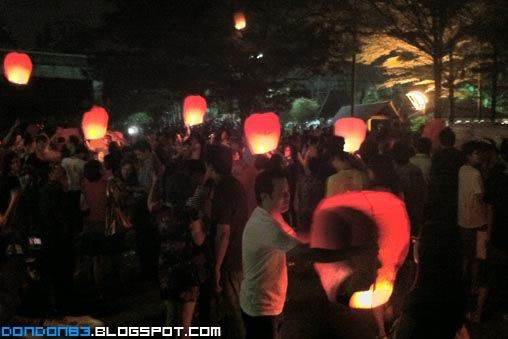 but this year... i find something event more interesting... the Sky Lantern!!! Omg!! i though it was banned in Malaysia..i'm so excited when i saw there is lights in the mid air.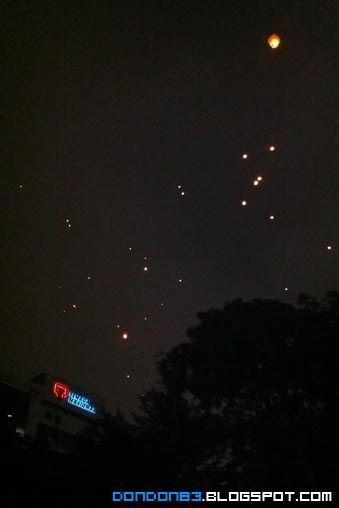 regret didn't bring my camera along. so i just took these with iphone.. the lantern light up the sky!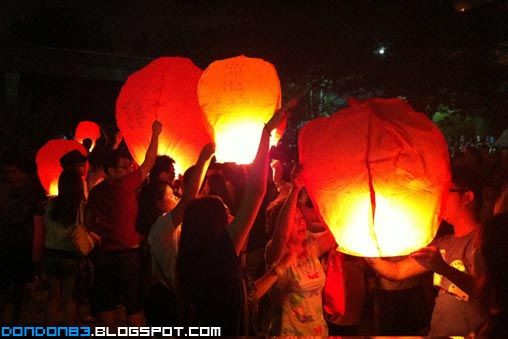 and here everyone getting ready with their own sky lantern. it's so great to see so many people participate in sky lantern together :)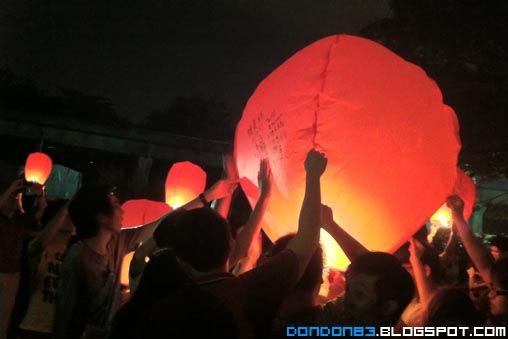 some sky lantern is huge! everybody seem excited about it.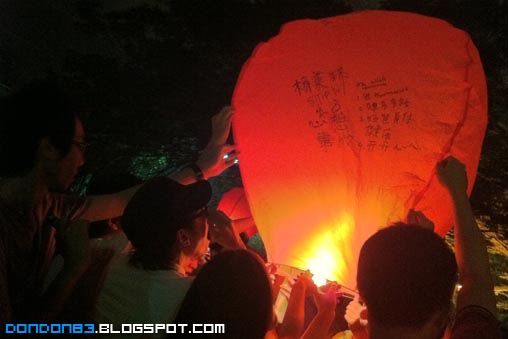 oh not to forget.. you can write down your wish, greeting on the sky lantern. then only let it rise up into the air.
the sky lantern is about to rise....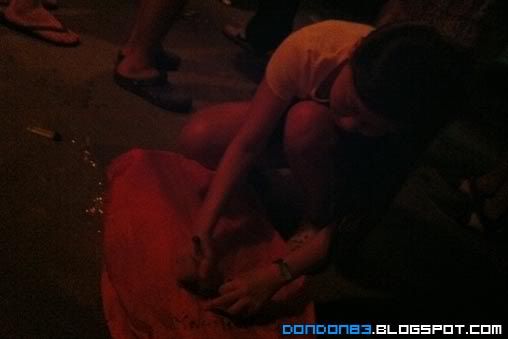 mean while.. shin lee is busy writing down her wish..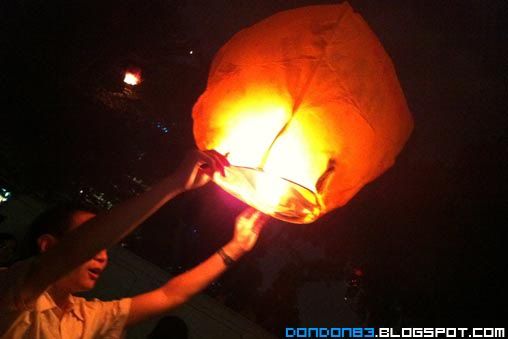 okay.. our Sky Lantern is getting ready as well...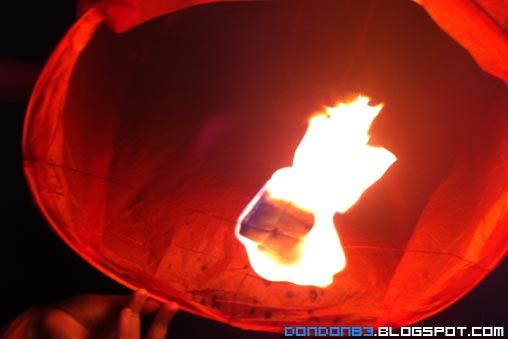 and this is the only secret behind the sky lantern.. fire that creates Hot Air.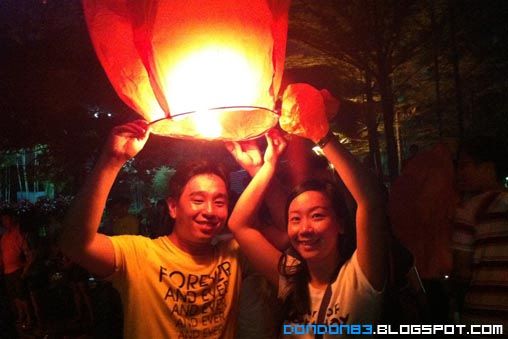 okay.. that's all for our Chap Goh Meh Sky Lantern :)