Surprize!! i received a insured parcel. all the way from United State. yess.. i'm been waiting for it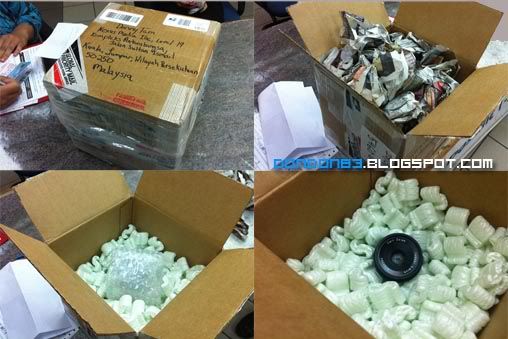 collection at the pos office malaysia Brickfield. must open on the spot to verify the package.kinda huge box and such a small lens... don't you think so?
this is it....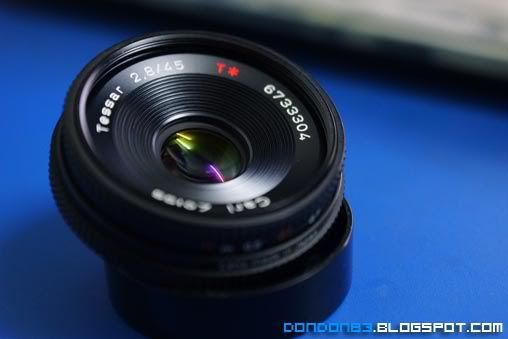 my latest collection.. the Carl Zeiss Tessar 45mm f2.8. oh.. my First Carl Zeiss Lens.
look closer.. also my first Carl Zeiss T* lens.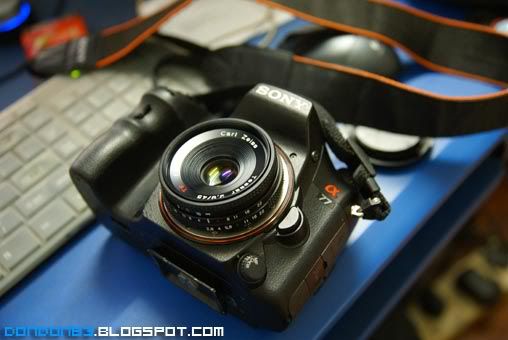 this is how it look like when it done.. need to send for some professional to modify it
it should be a great pancake lens for my a77. :)