we bought the coupon exactly one year back before we really use it on today. due to date clashed, busy, a lot unforeseen circumstances, at the end.. we managed to make it today. before you can participate, you need to submit your passport photo, Photostat IC. then submit to PDRM, wait for approval, okay, start choosing your slot for the session.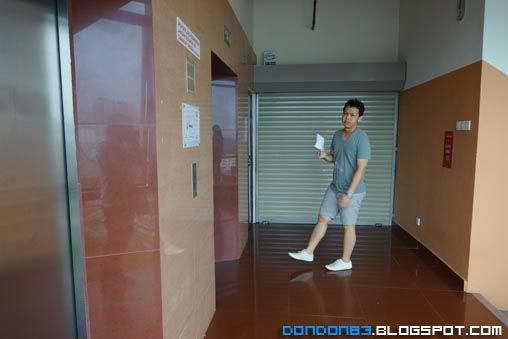 it's our first session of the day, 2PM sunday, and we arrived early and it's still closed.. have to wait then....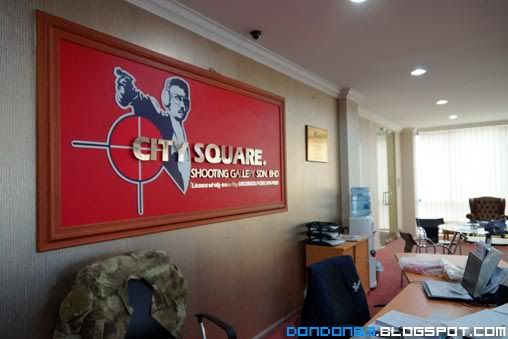 it's opened sharp 2PM. let get our-self prepared.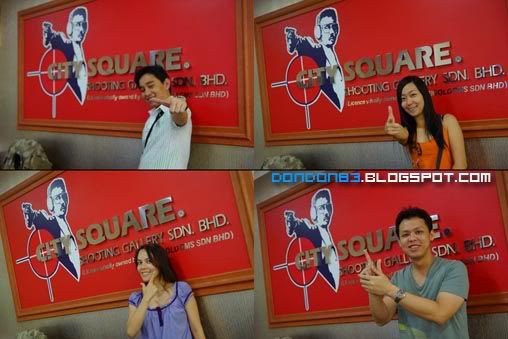 before that, photo time XD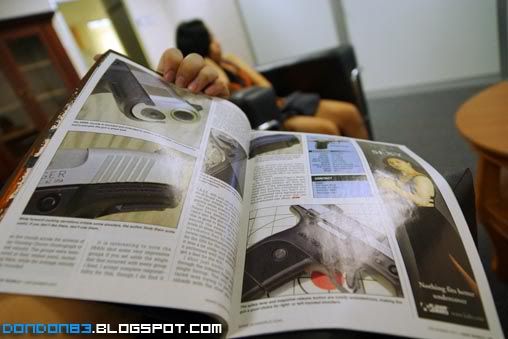 even magazine provided are firearm related. Guns Magazine.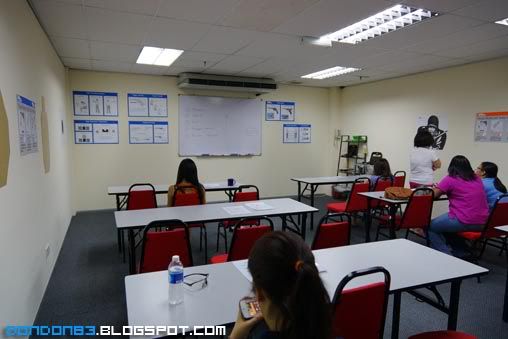 there will be a briefing before you actually start shooting. it take roughly about 90 minutes for the safety procedure and Do and Do Not Do during the gun shooting session. explanation.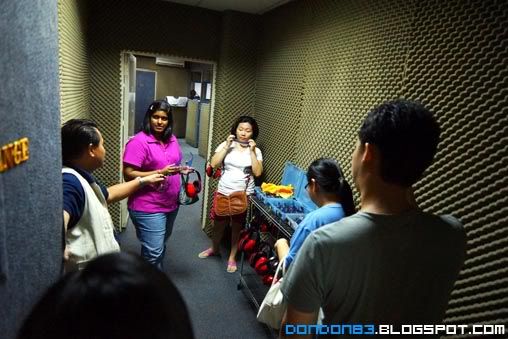 finished the briefing, now grab your Eye and ear protection gear.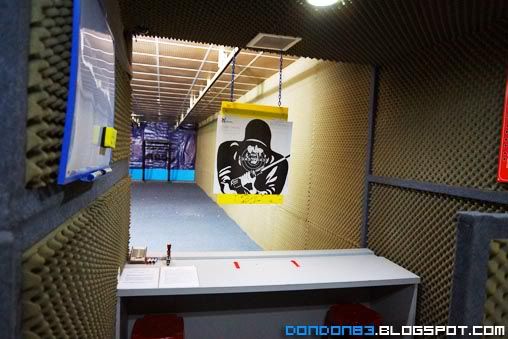 getting excited when see these aiming board.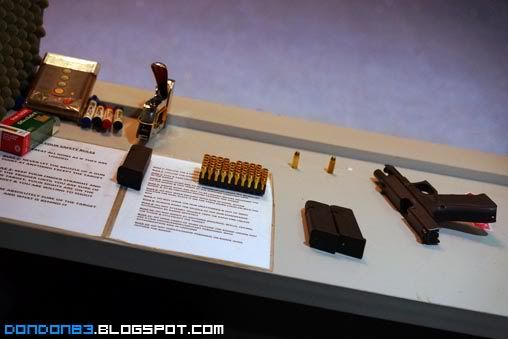 oh boy!! see what's on the table? real bullets and the gun. it's model named Glock.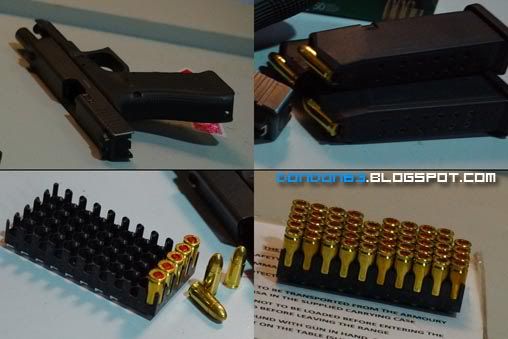 some photos of the bullets and guns.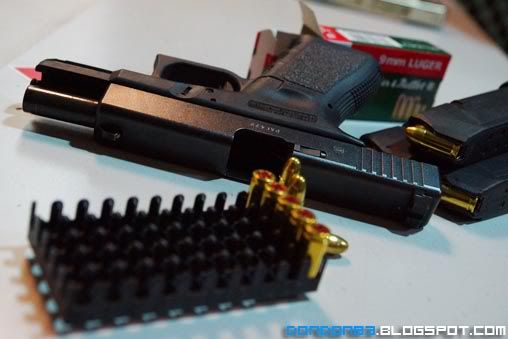 this is the stuff we gonna messed with.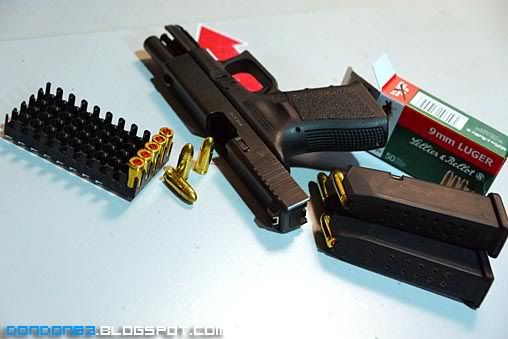 bullet, checked, gun checked, mag checked. i think i'm ready.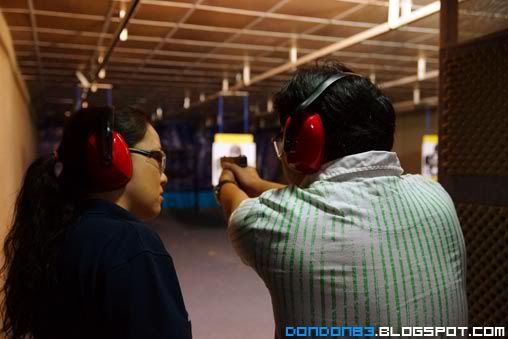 there will be a instructor beside you and guiding you for the whole shooting session.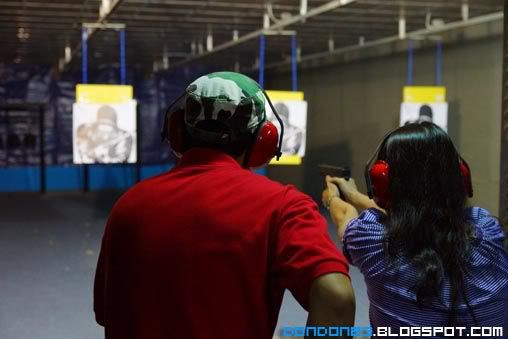 proper way to aim, shoot, shoot shoot.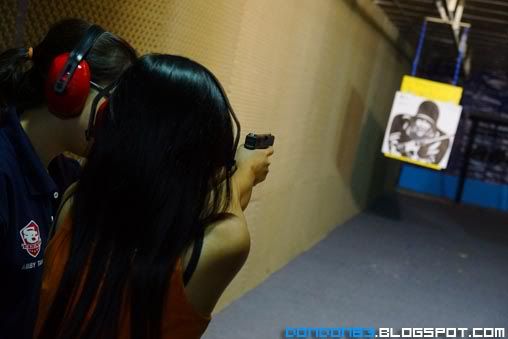 Shin lee on action. shoot shoot shoot!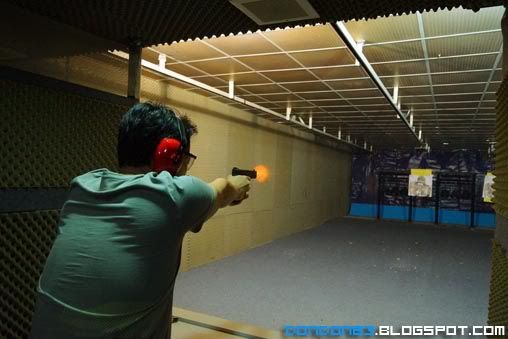 i managed to capture a shot the ken sim shooting in action, look there is spark coming out !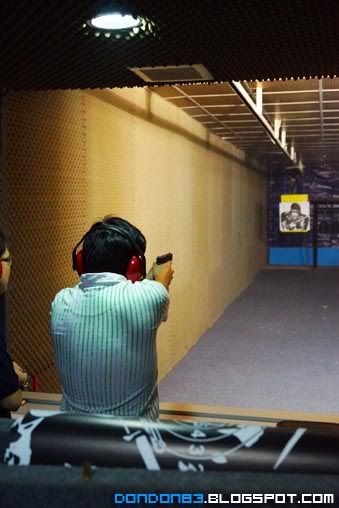 okay, it's my turn to shooting.
what's my point? what's my point?
at the end of the session.. this is what all left.. nah... you can't take one of these home as souvenir either.. sad...
and i noticed there is a huge bullet shell left here. a lot shooter been here.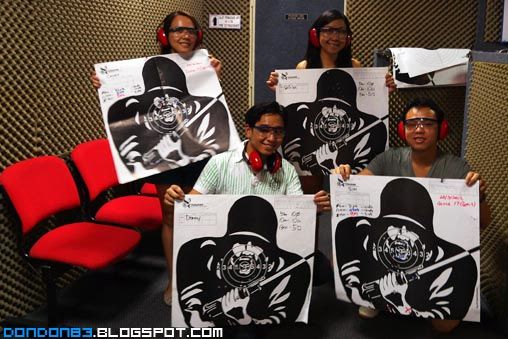 but wait. we can bring out the aiming board. as our result. sound great huh?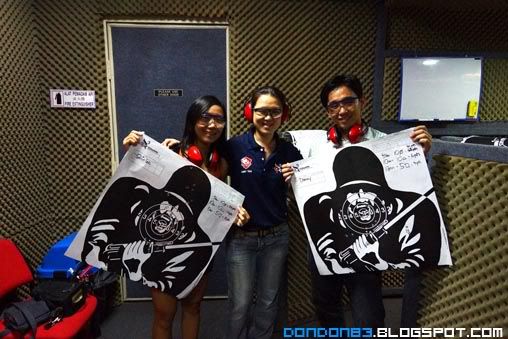 how coincident that the instructor is someone i know through previous jungle trekking, some more from Sandakan where i used to stay.
that' all of us. the Shooters.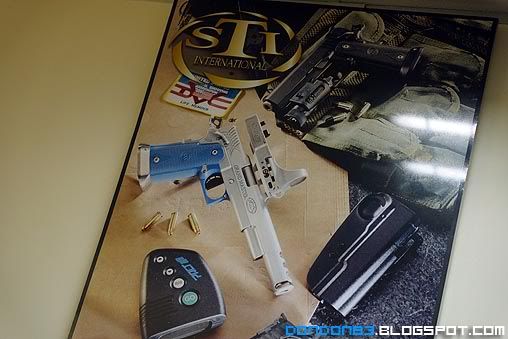 and someone tell us that this is the most expensive handgun? like.. RM40,000.. look like a BB gun to me, but they told me and said this is not.. hmph...
Facebook :
City Square Shooting Gallary