it's Ken Sim birthday. and we went to a restaurant call... cafe 24ether? 2 Gether? Togeher?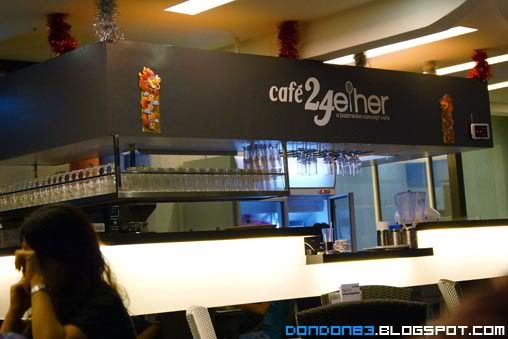 that's cafe 24ether logo. that how it look like.. take me read few time to pronounce it correctyly..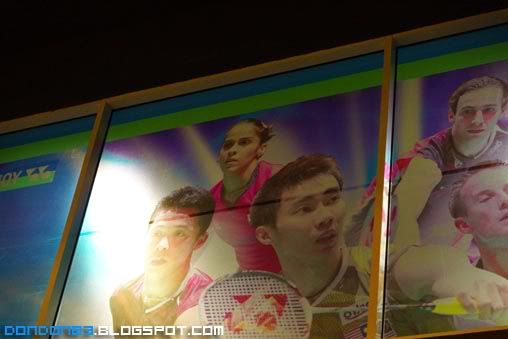 as you can see. the main themes of this cafe is badminton.. i wonder if it have anything to do / related to dato Lee Chong Wei.. hmph....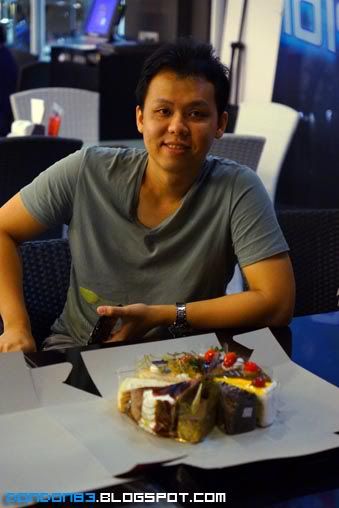 here's our birthday boy. notice the cake is a bit SPECIAL? let have a closer look.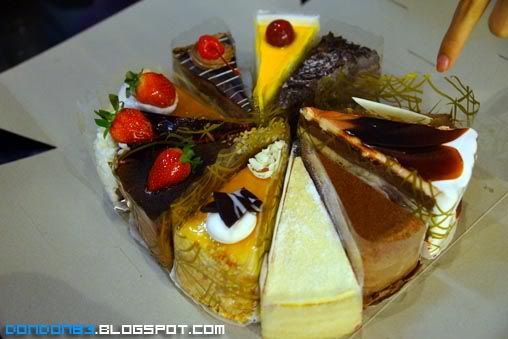 Multi-flavour self assembled cake. heard John went through 4 cake shop to get this cake done. salute...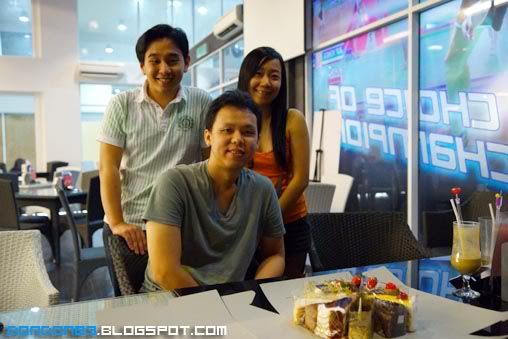 me, shin lee and the birthday boy Sim. happy birthday sim.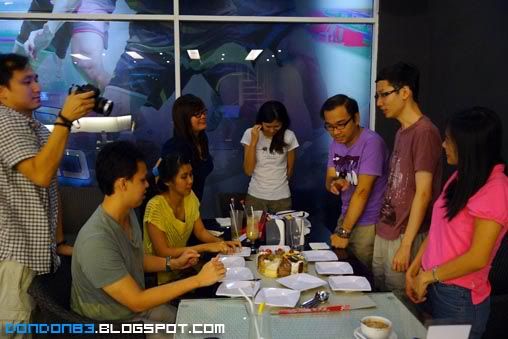 now's the headache part.. how to distribute the cake equally? hmph.. well.. i iwsh to try them all. i bet others think the same as well. hehe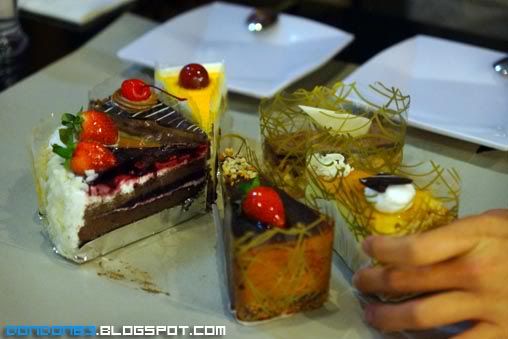 fast grabber got it. slow grabber, take the remaining. wakakkakaa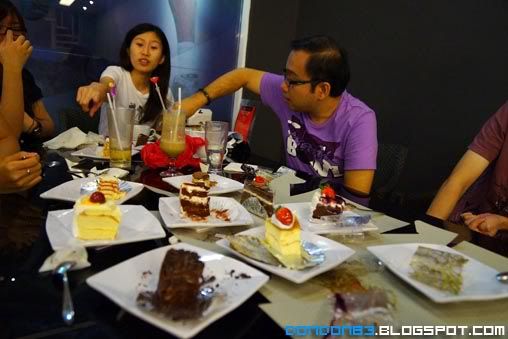 we end up like a cake tasting event. everyone try a little bit of each cake. nice work john. 11 flavor in a birthday cake.
someone bring their stealth camera to capture this event. think you can guess what camera is this? hehhehe