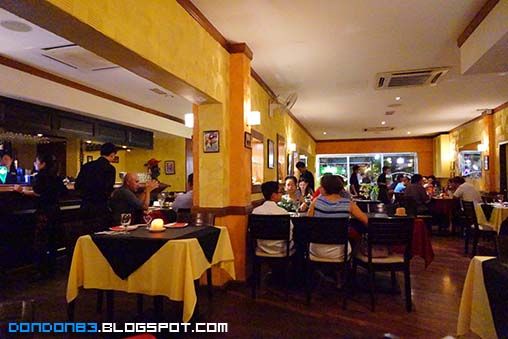 environment of the El Cerdo Restaurant. tonight is Shin Lee birthday, so i brought her to El Cerdo to celebrate her birthday..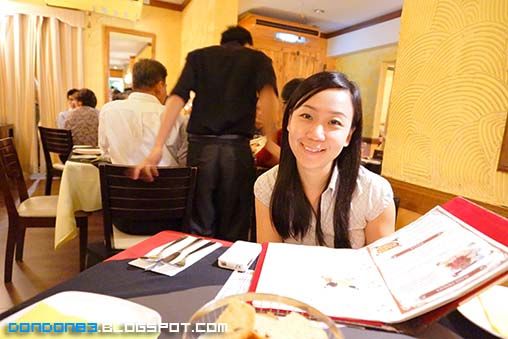 from the menu.. most of the item on the menu are pork related.. even though their garlic bread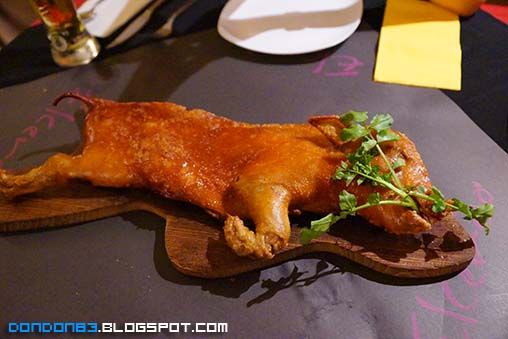 this is what we ordered, the Half piglet, and also this is restaurant is signatures dishes .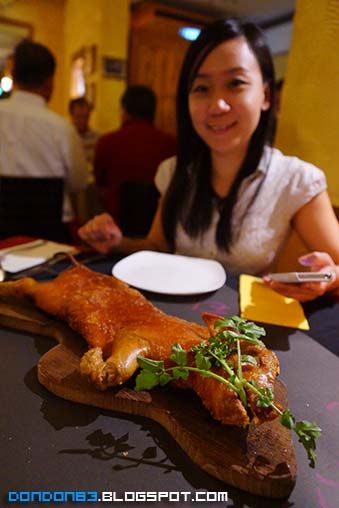 this just half portion of the piglet... look like a lot..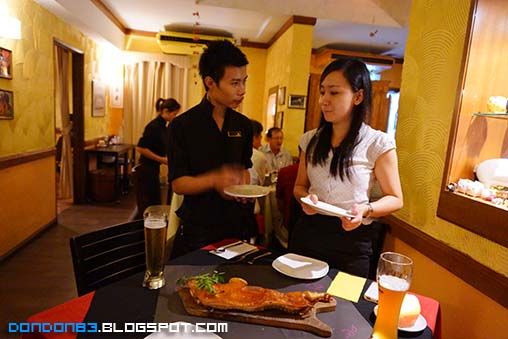 the staff is explaining their culture and steps to do before you can eat the pork.
first.. you need to chop the pork with the plate. what a sharp plate..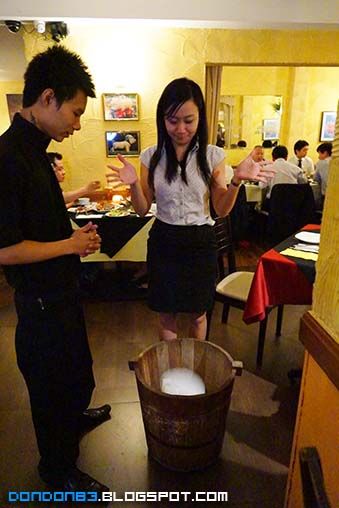 and then, make a wish and smash the plate.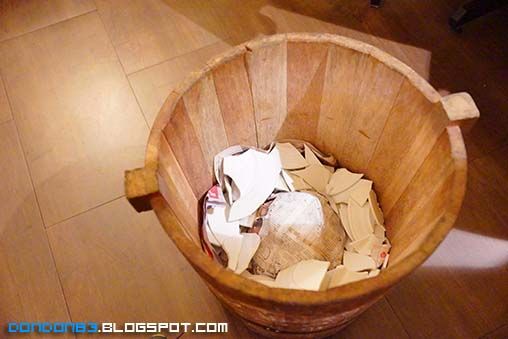 yeah.. break the plate! you will be hearing breaking plate sound from time to time..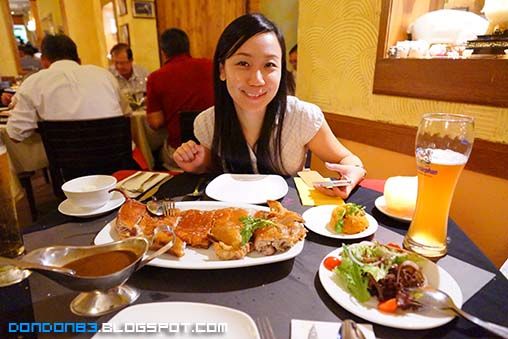 and what next? let the pork dinner begins. you have the permission to eat now. hahaha.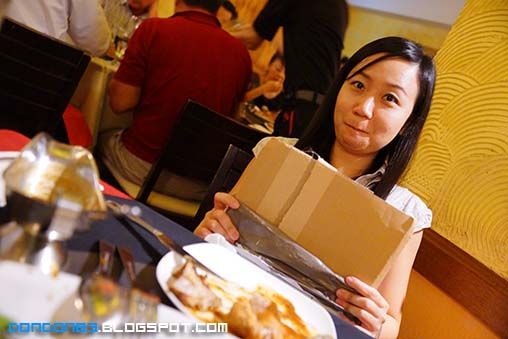 someone seem like can't wait to unwrap the present.. wait a minutes..
make wish for the 2nd time.. the set meal for birthday girl. Happy Birthday Shin Lee :)
check out their birthday song, it's special.. and kinda cute XD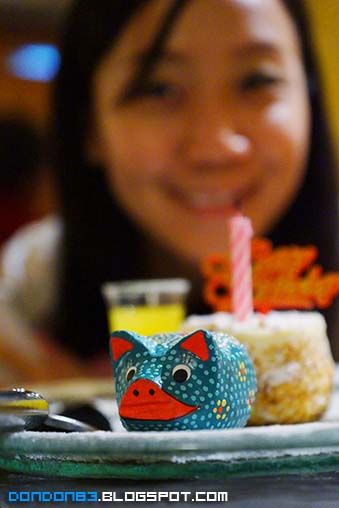 and she received a wooden piggy statue. it brings good luck to the birthday girl.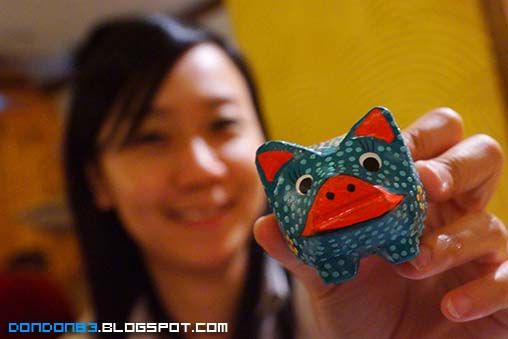 she bringing home the birthday piggy, thanks to El Cerdo. :)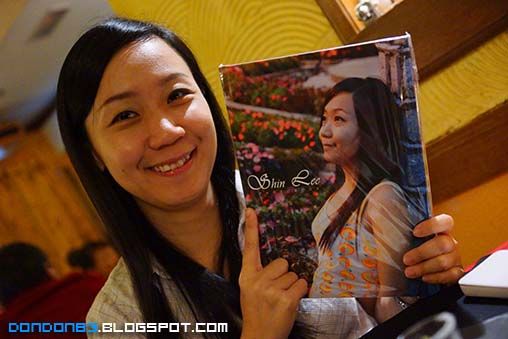 okay.. she finally unwrap the present.. happy birthday~ hope you like it.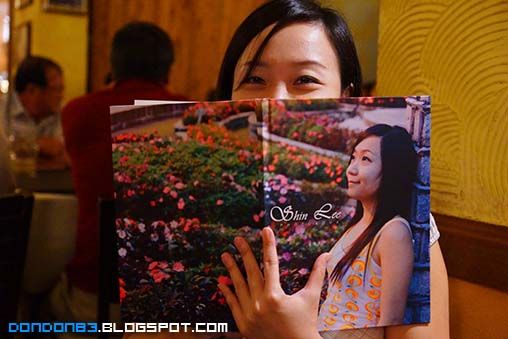 the birthday portraits album photographed by DonnyTam. muahahahaha, hope you like it.
must at least take a photo of us together :0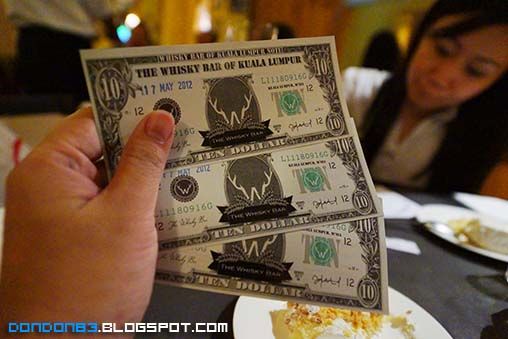 we received a USD.. look-a-like voucher that can purchase liquor at the bar opposite the shop. hmph.. second round?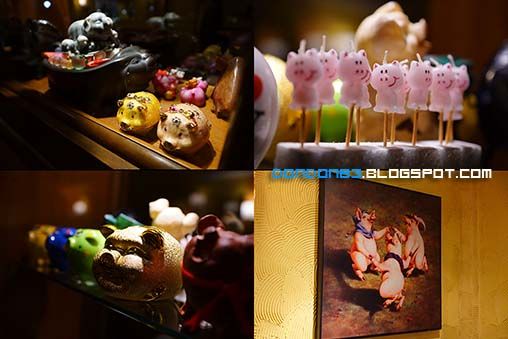 in the shop..you can see alots of piggy related decoration.. like piggy canvas painting.. status.. piggy candles!!!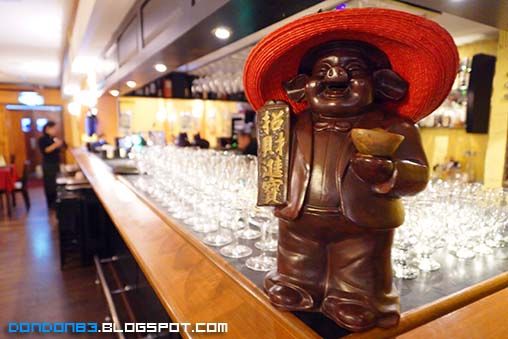 and this is rare.. usually this is Welcome Kitty. but this shop. what they have is Welcome porky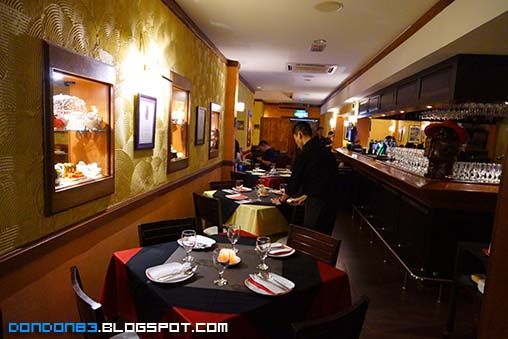 another environment phtos.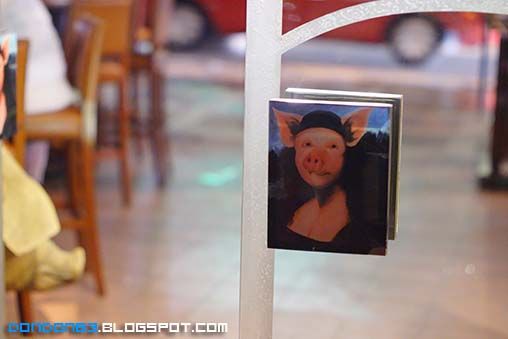 look at the door... it's porknalisa?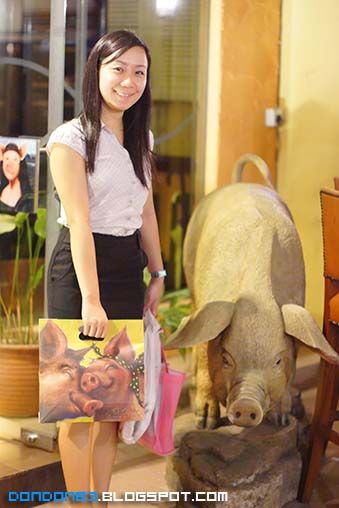 and at the entrance there is a live size porkie...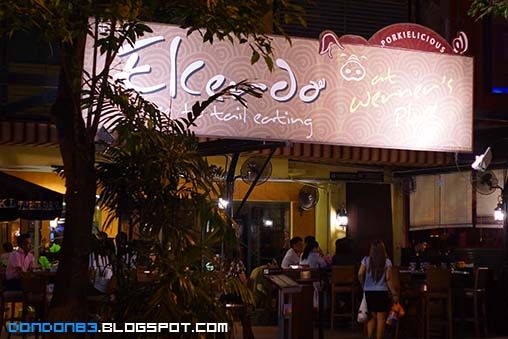 that's is the Elcerdo restaurant look like from outside.
No. 43 & 45, Changkat Bukit Bintang,
50200 Kuala Lumpur, Malaysia.
Tel: 603 2145 0511 | Fax: 603 2145 1375
Email:
werner@elcerdokl.com
Website:
www.elcerdokl.com