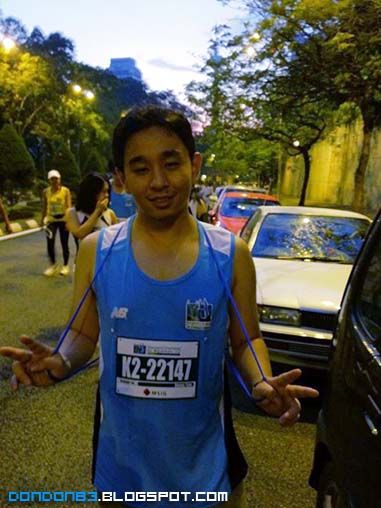 it's early in the morning, and im here suited up in blue for the Standard Charted Marathon 2012. here i am for the marathon again .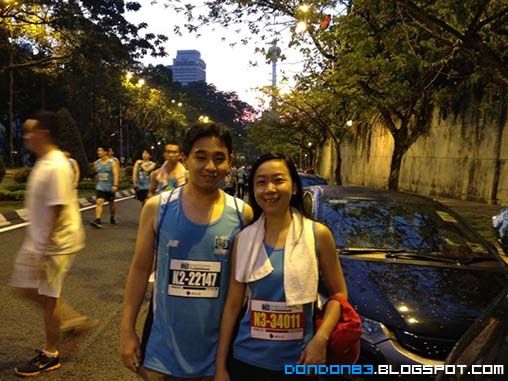 This year, shin lee is also take part in the run. good luck~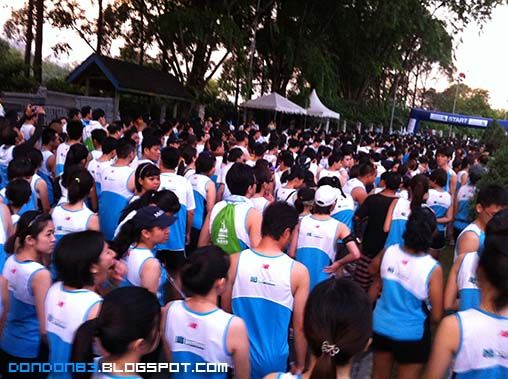 there's the starting point... and everyone is heating up for the run, let's get started.
during the run..there is a girl managed to pull my attention, she's run for Bersih 2.0. good one.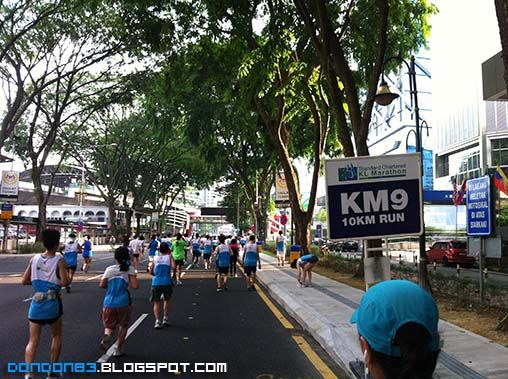 after some time.. i'm happy to see this sigh board.. 9KM checkpoint, 1 more KM to go Hoo Ha!!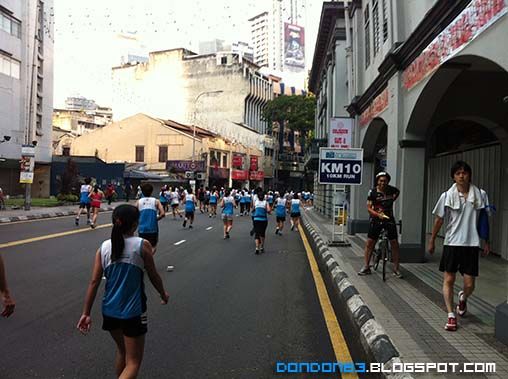 at last... we reach the 10KM checkpoint.. but where is the finishing line? few hundred meter away more...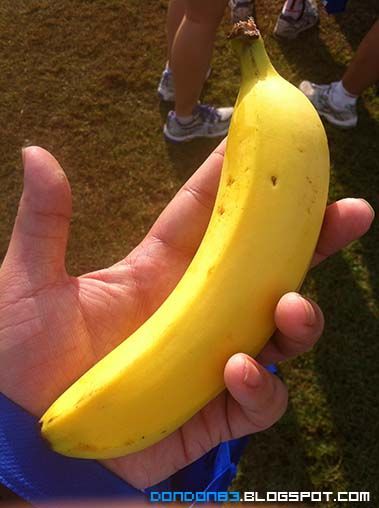 i'm done with the race... i'm completed it.. yahooo. and collected my goodies bag, what's inside the goodies bag? Banana~~~ recharging fruits.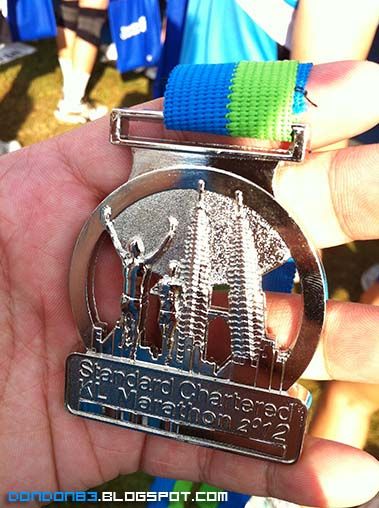 here's the medal i got for the KL Marathon 2012.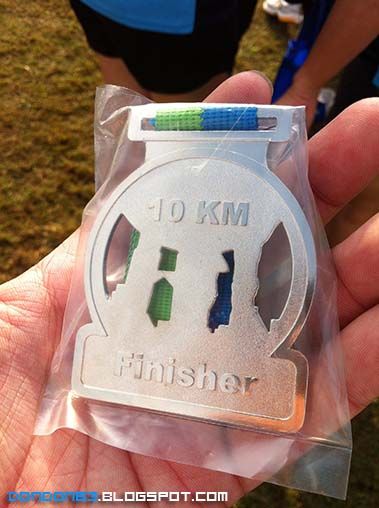 at the back of the metal. 10KM Finisher, yes i am!. maybe next year will give a try on half marathon..
someone having a long queue at the booth.. let see what's they queue for.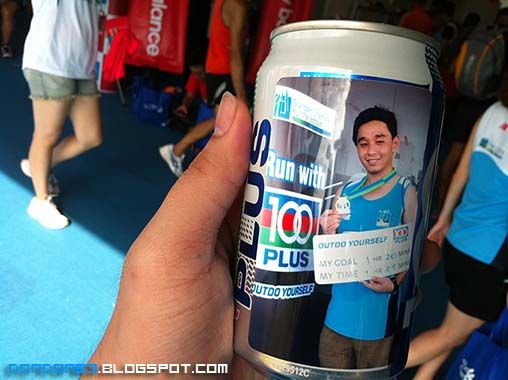 aha~ same as last year. it's my very owned unique limited edition 100 plus. hahahaha. only 1 out there. for only RM5, haihz.. i remember last year given away for FREE.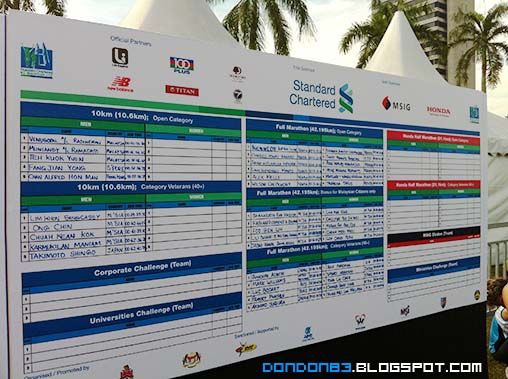 walking around the field while waiting for shin lee. i found the scored board for the marathon..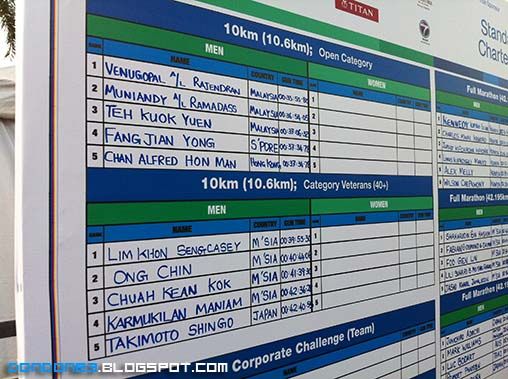 okay.. that's for 10 km fastest finisher. let see closer...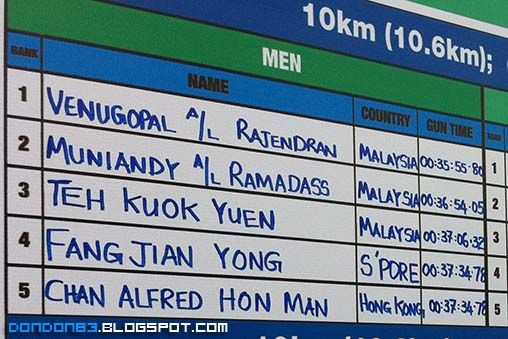 that's the top 5.. oh my god? 10.6km complete in 35minutes 55 sec? are you kidding me? i finished it with 1 hour 25 minutes.. gosh... that's almost 3 times faster than me ...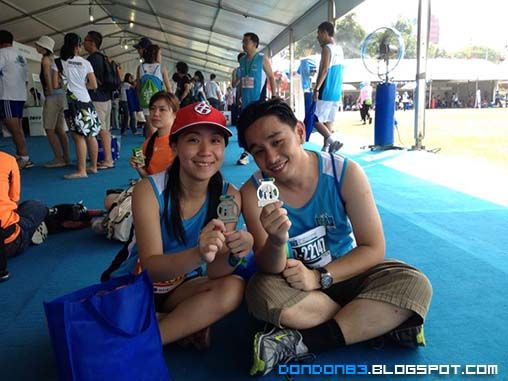 okay.. it's time for Shin lee and me to show off the Finisher medal XD hoooray~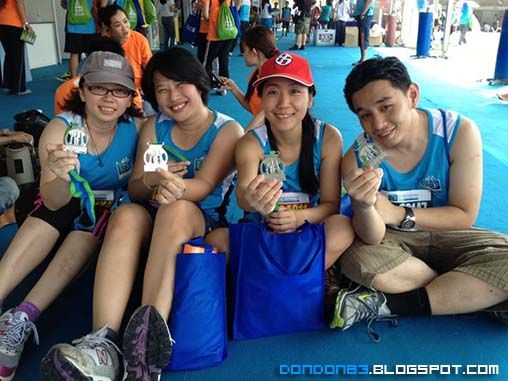 and here are Jessica and her friend and us. :), that's all for the KL Marathon 2012. see you again next year :)