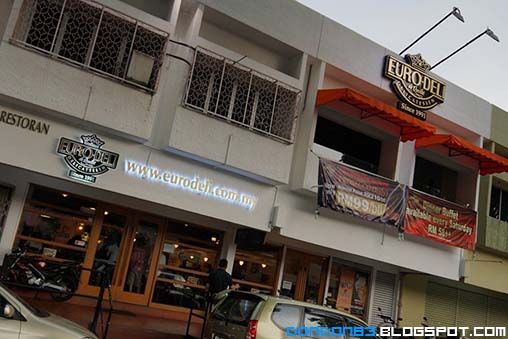 Eurodeli, always wanted to come here.. but just that there is one problem.. need more peoples...why?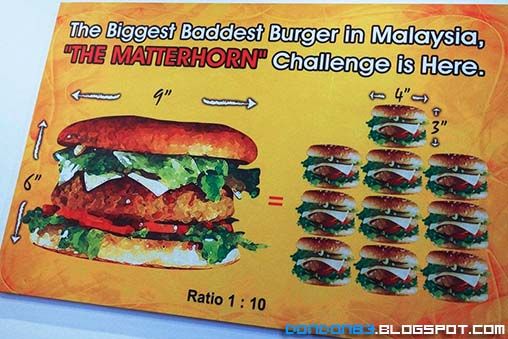 heard of the Biggest Baddest Burger is available at there. well... that why need more people to come..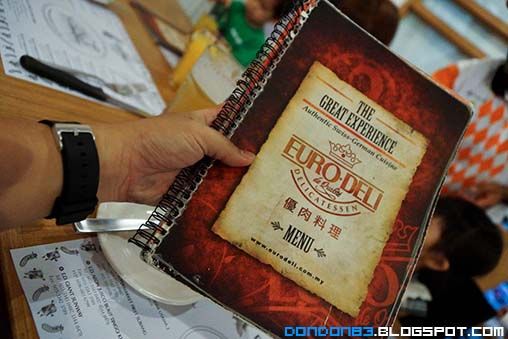 let's get messy shall we? ngek ngek ngek...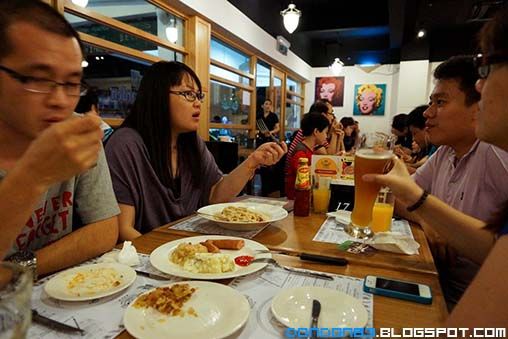 the gang is here. the burger need to pre-order it.. or else.. they will need 1 hours to prepare it. damn... 1 hours for the burger? omg..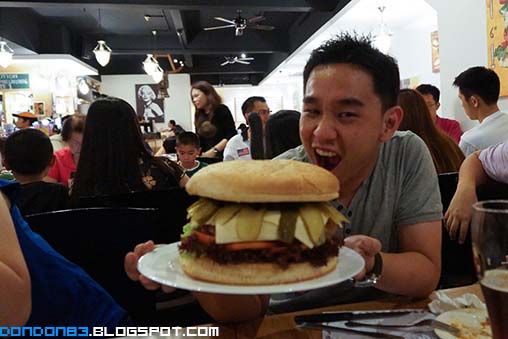 tada... here's my Birthday Burger.. so huge!!! damn!!! that's super sinful...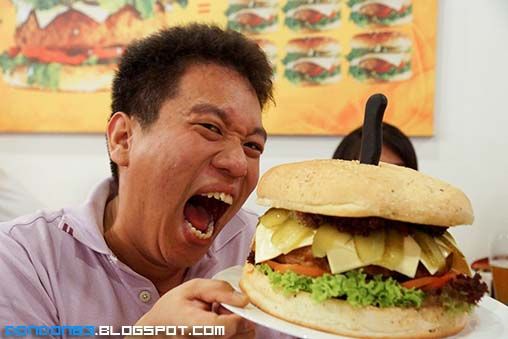 Kok Chiew want to get a bite.. but..... hmph.... damn huge la.
give you an idea how big is it.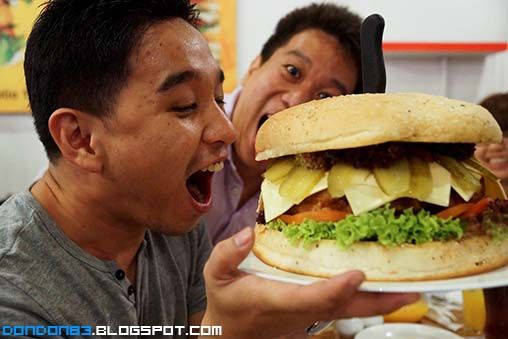 i gonna bite it , i'm gonna bite it!!!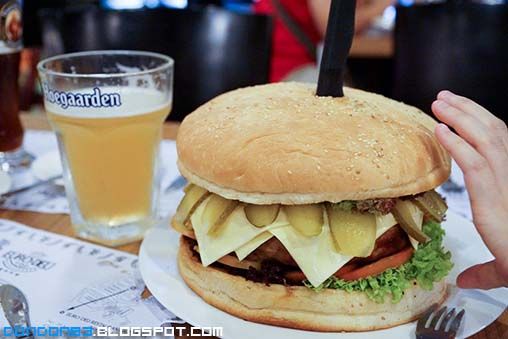 it's perfect to go with beer~ oh... did i mentioned.. this is giant huge pork burger..perfect match..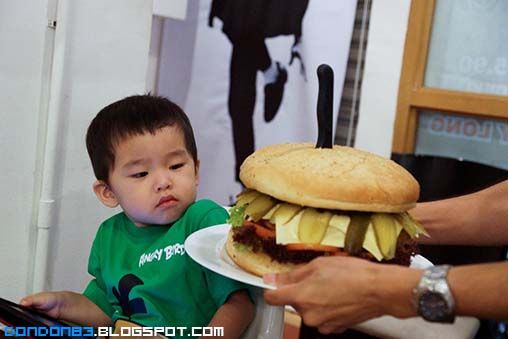 dafaq is that!! get it out of my way!!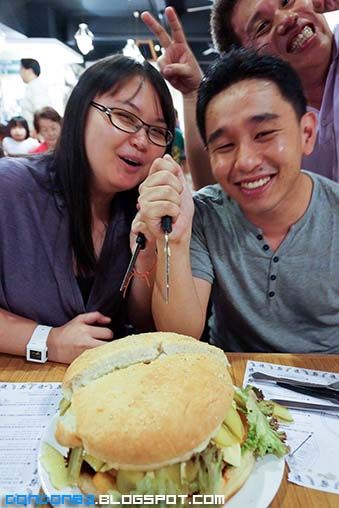 time to kill the burger. cut cut cut.!!
look at the meat.... it's damn huge!!!!!! omg...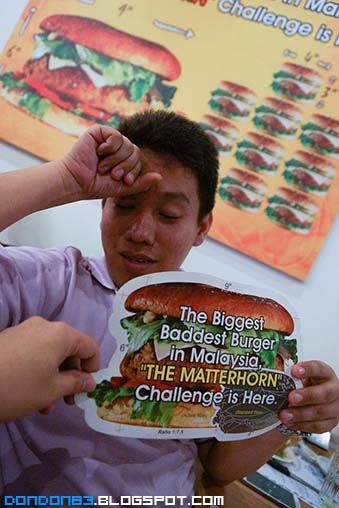 they claims the Biggest Baddest Burger in Malaysia.. do you agree? by the way.. 7 of Us still unable to finish the burger... had to tapao and takeaway..
if you want me describe this burger in a word.. "insane" would be it. oh you want to know about the challenge?
The Matterhorn Burger Challenge:
Time
: 45mins
Prize
: Free burger (price of RM88++ waived), a mystery gift & cash reward of RM100.
Rules:
Participants must sign a liability waiver form prior to entering the contest.
A complimentary polaroid photo will be given to commemorate the occasion & one will be displayed on a table near the entrance of the restaurant.
To win, The Matterhorn burger must be finished within 45 minutes. No leftover of vegetables, cheese, patty, bread or any part of the burger should remain on the plate.
If a participant fails to finish within the stipulated time, the cost of the burger at RM88++ would be charged. Any leftover of the burger cannot be shared with other diners but allowed to takeaway.
So far, only 3 person (male) was able to triumph over the Matterhorn as of today. We saw his photo & he was actually a pretty skinny dude! But he is an ang -moh (foreigner) though.
So, are you going to say "challenge accepted"?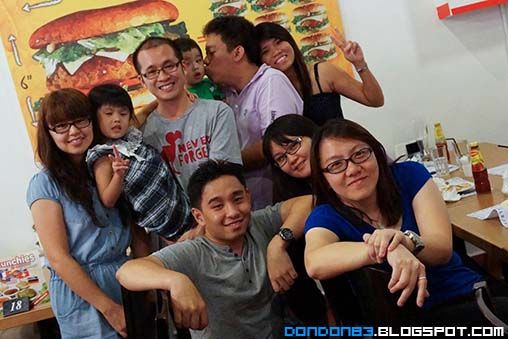 The Purple Gang...Thanks for the celebration. hahaha at last i tried the burger. :P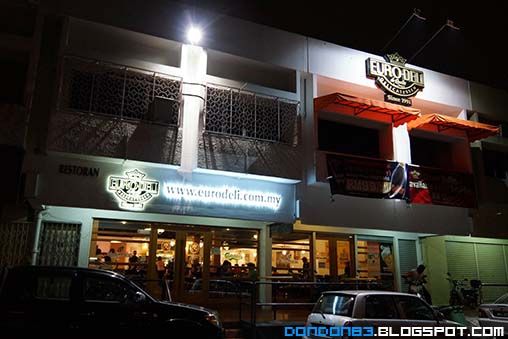 here is where i ate the burger..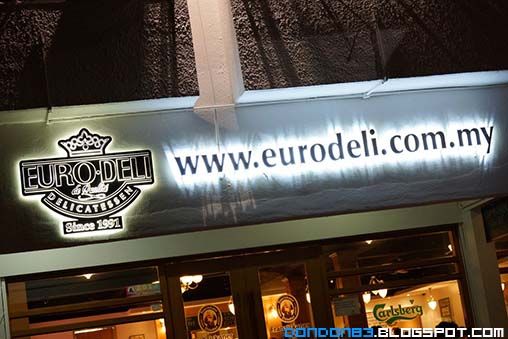 check out their website if you want to challenge the burger as well.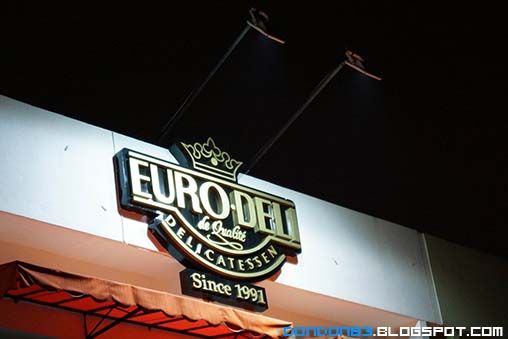 and it's Made In EURO.DELI.
Website :
EURODELI
Address :
No. 39 & 41, Jalan SS 20/11
Damansara Kim 47400
Petaling Jaya, Selangor D.E.
Tel/Fax: (603) 7726 7495