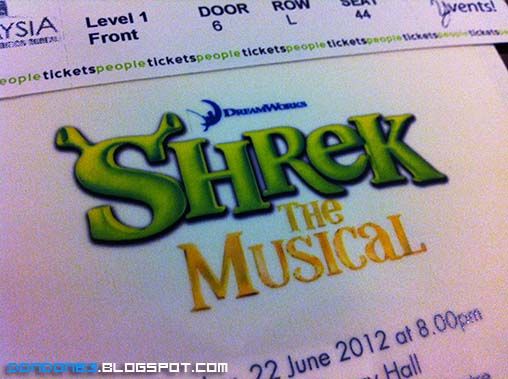 this is 2nd Musical performance i'm attend. and this time is Shrek The Musical.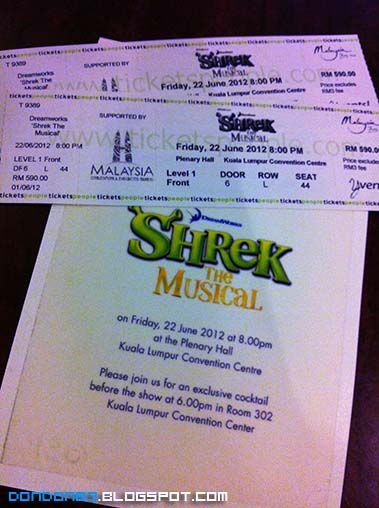 Shin Lee somehow managed to get 2 premier ticket for the show. okay, let's go...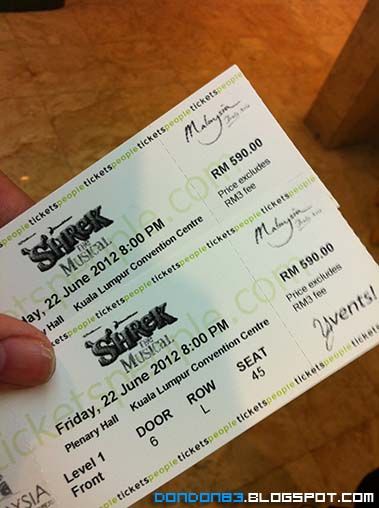 once i see the ticket.. gosh? VIP tickets!? worth RM590 per pax... and that.. RM 1180 for 2 pax..we got it for free.. lucky~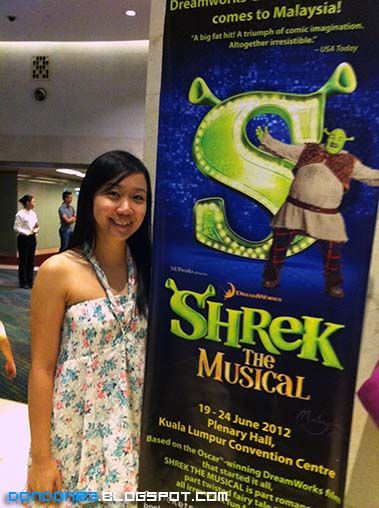 here we are the at Shrek The Musical.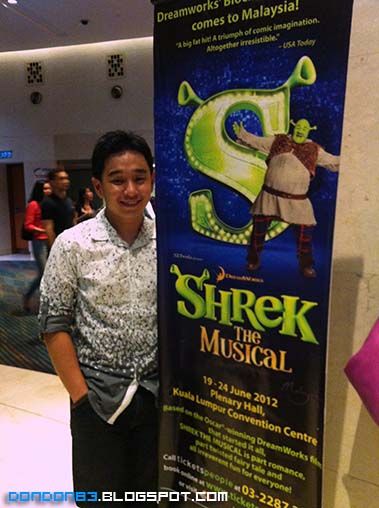 and me at the Shrek Musical.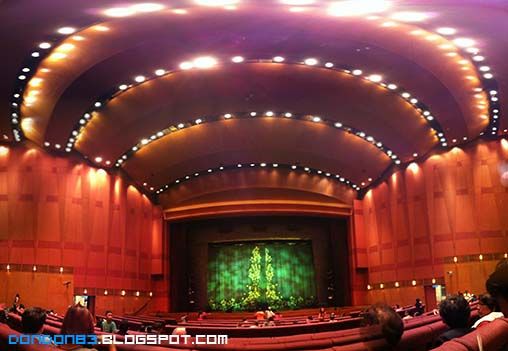 entered the Plenary Hall.. and waiting for the show to start. it's located at KLCC.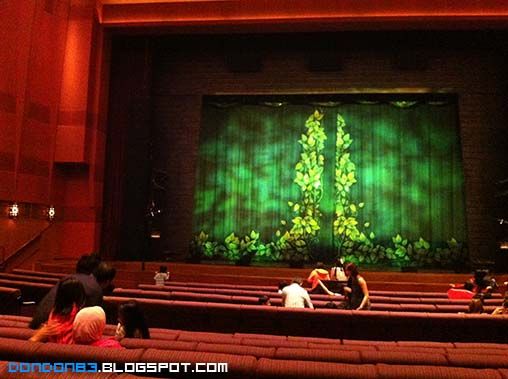 preparation.. sorry for the low quality photo.. i didn't bring my camera along with me.. all taken with iphone.
and the show begins...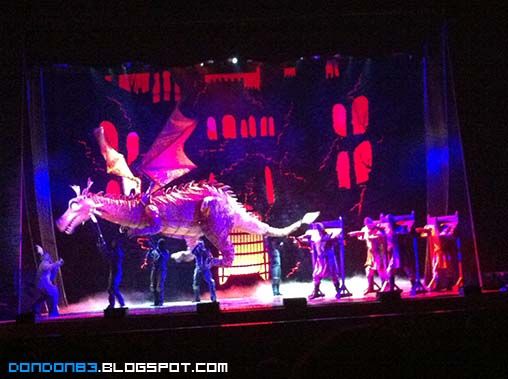 that's the dragon in original Shrek first movie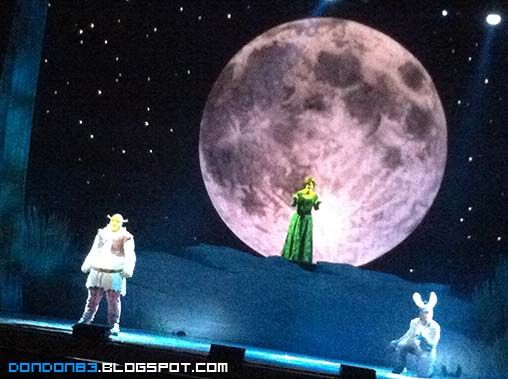 that's Shrek, princess Fiona and donkey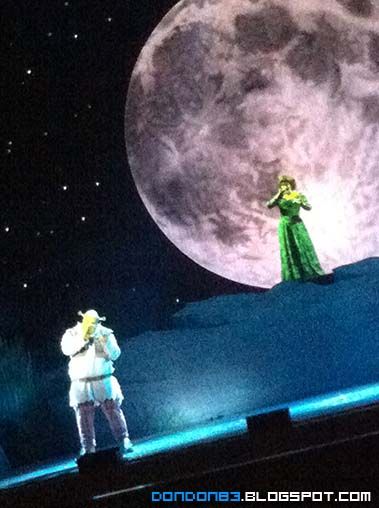 they always sing along together :)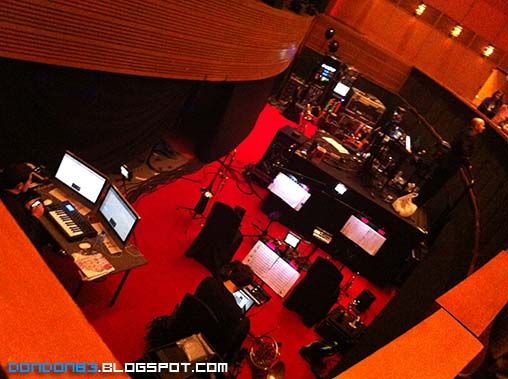 this is what you see under the main stage. where all the music come from.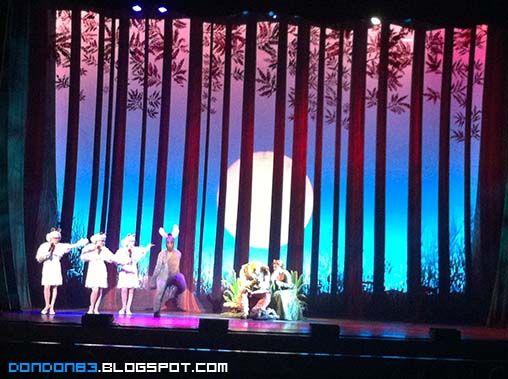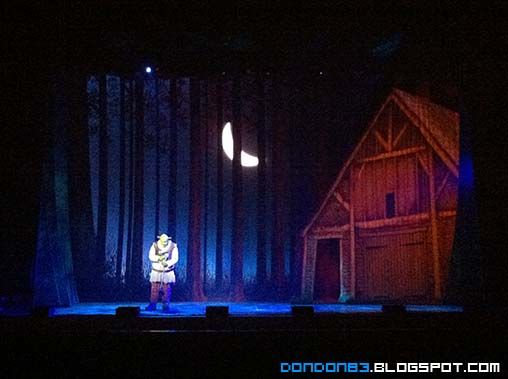 love the background, keep changing according to the story.. and it's look great~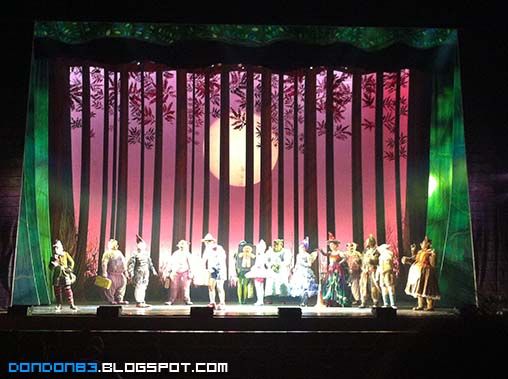 that's all the character make appearance in the Shrek movie, here they are in the Shrek musical too.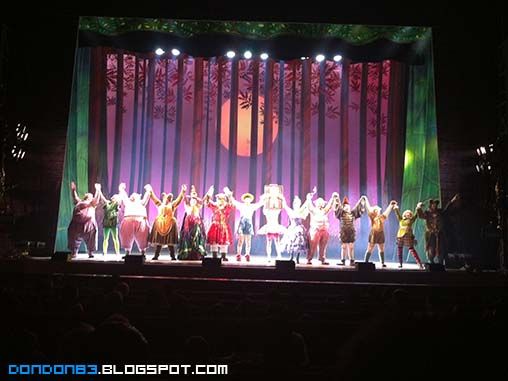 at the end of the show.. all the dancer and performer show face to give a bow