Bon Odori again.. this is 2nd Bon Odori i attend this year. and this is their first Bon Odori in Publika.
lolz... i'm japanese now. haahahaha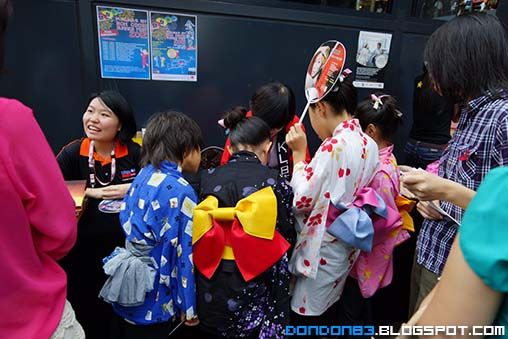 for those who wear yukata or kimono to attend this bon odori, you'll get a free beer and lucky draw.. good way to make more ppl wear it.
look! there is yukata for puppy too. lol, look cute
look.. there is long queue for this stall. let see what's happening..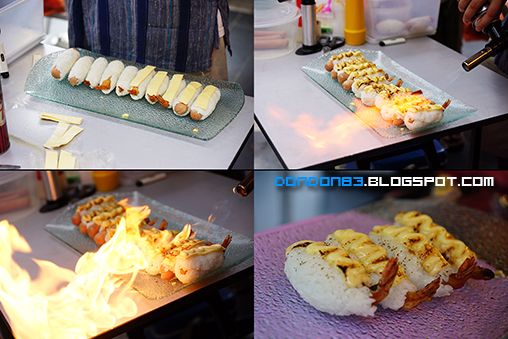 wow..... look yummy!! i want 2 box!!
some kids wear kinomo or yukata to attend this event( i can't differentiate yukata or kinomo, aren't they the same?)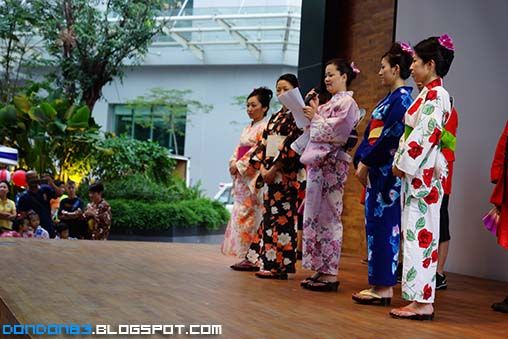 the opening speach for the first bon odori in publika.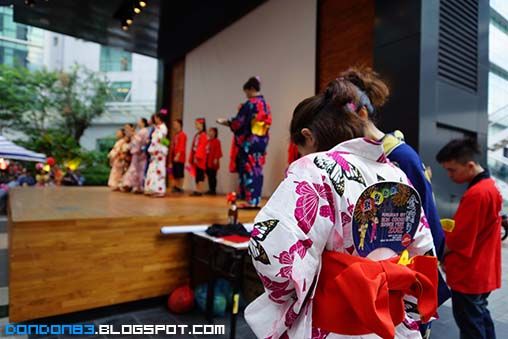 japanese culture dance will be start soon.
the dance begins..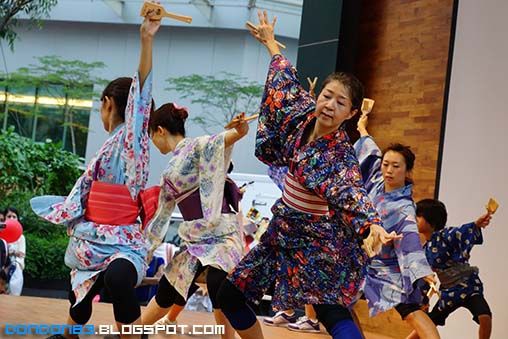 oh look. they seem like real japanese folks..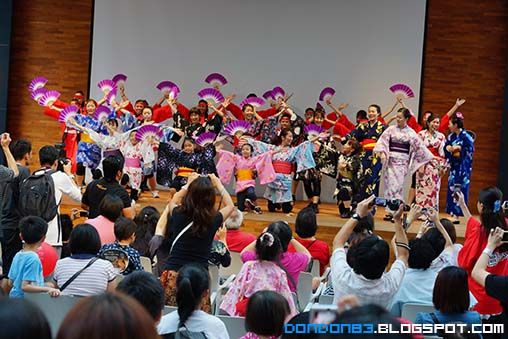 group photo graphy session for the dancer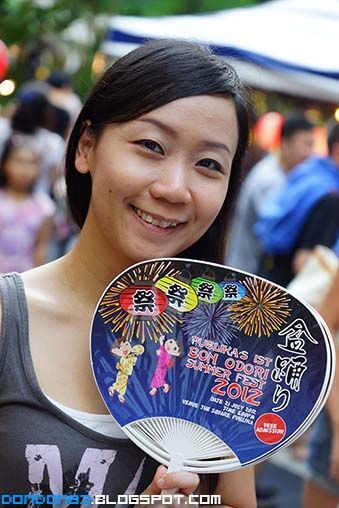 hehe, Shin lee managed to get this Bon Odori fan..
Sharon was here too.
agian... having fun with it :)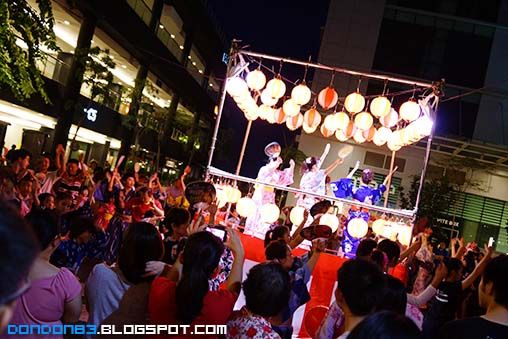 the Bon Odori dance begins...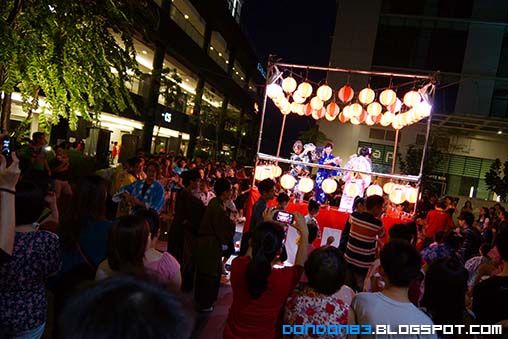 followed by the crowds
the stage seem small.. but who cares? it's give way more Japanese feel here..
most of them dress like true Japanese.
happy dancing :)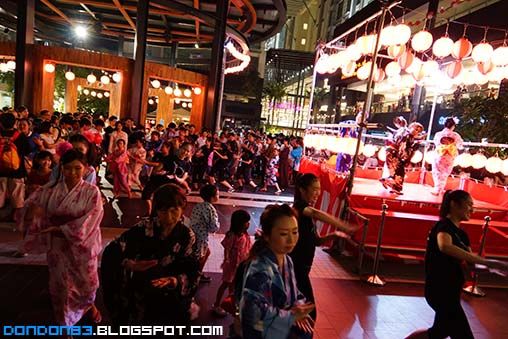 i really like this bon odori event held in publika :)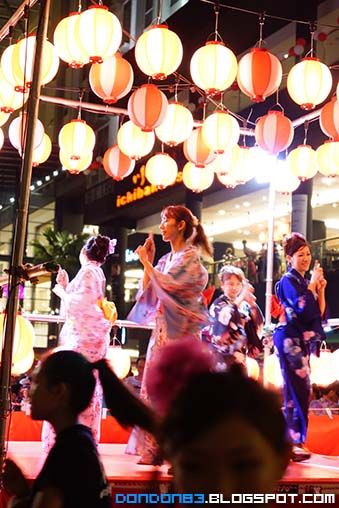 thanks to the stage dancer, who guide them to dance together.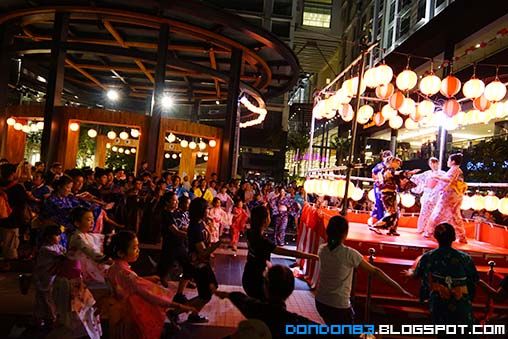 another shot of while the dance is on going.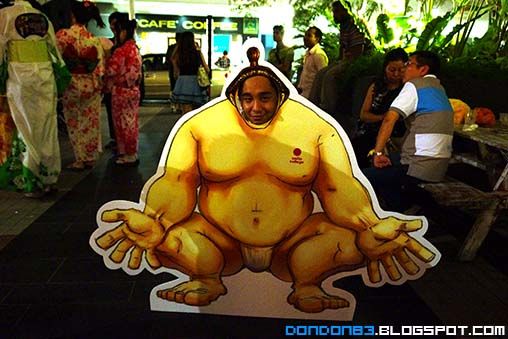 oh.. i.. i.. i'm SUMO MASTER!! dun mess with me.
Best Yukata/Kinomo competition. hmph..
so who you think deserved the best dressed yukata?
sake~~~~~ want some?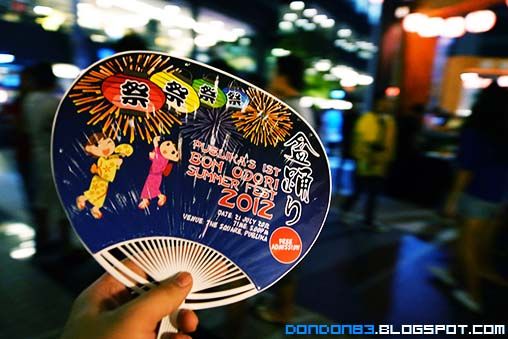 okay.. that's all i guess for the first publika Bon Odori,, looking forward for 2nd year Bon Odori :)