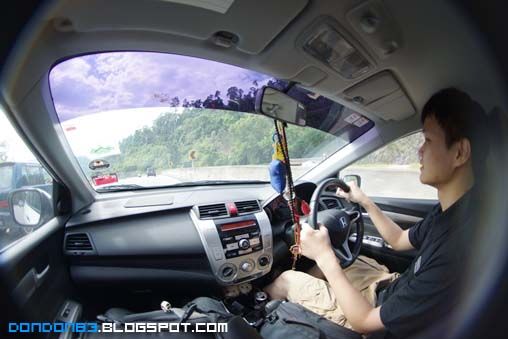 Today everyone gathered in Office, but we heading another place .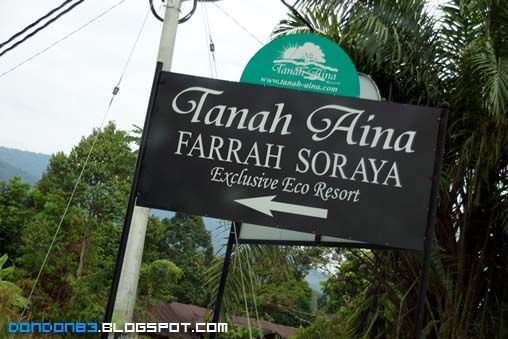 and Tanah Aina Farrah Soraya is the destination. it's say Exclusive Eco Resort. back to nature time.
it's extreme way to get there. so they have theirs special transportation...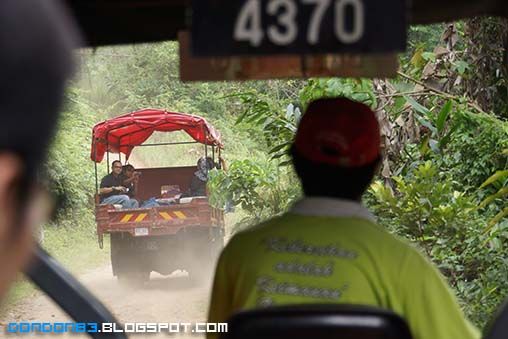 we're at the back of the tractor... end up... eat dust....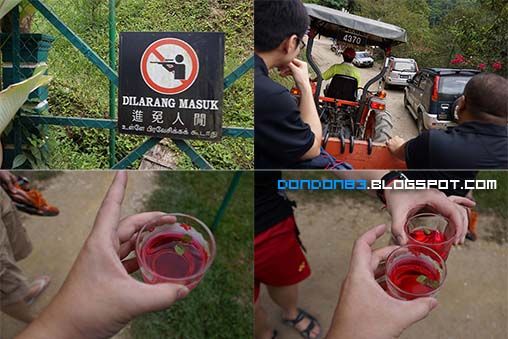 almost arrive... Dilarang Masuk? really is this place? i don't want to get shot @.@.. and if you notice... the picture on the top right... there is a proton sage parked there.. well... seem like the extreme route isn't that extreme after all . we got some welcome drink on the arrival.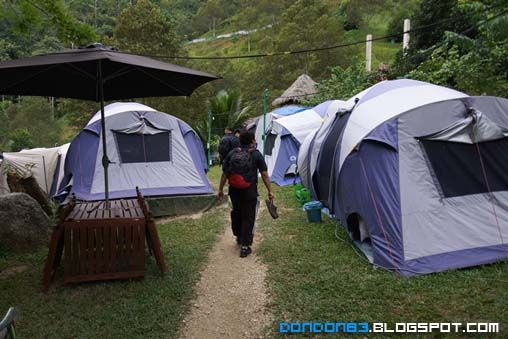 oh look... that's look like our tent.. guess this is my first time sleep in tent...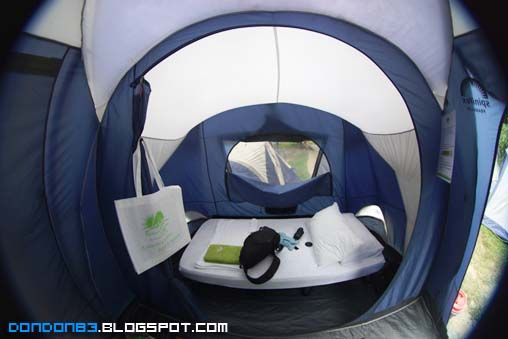 great.... there is a room in the tent.. not bad... just the moment i step it... i feel... freaking damn hot inside!! it's like an microwave oven!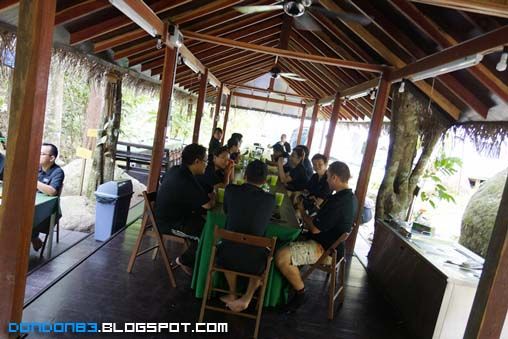 once we chosen our tent, we go out to grab our lunch... and the paint ball is going to start soon. too bad.. no paint ball photo...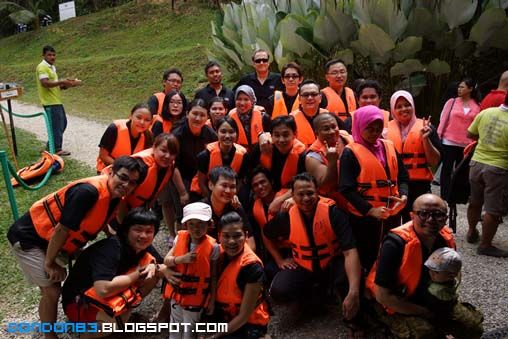 and after paint ball.. we are on our river trekking to find the leap of faith...what's that?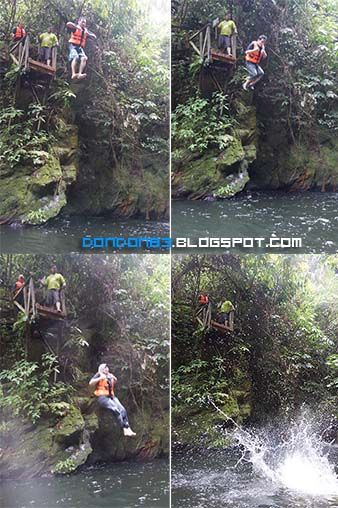 this is it... the leap of faith.. dare you jump?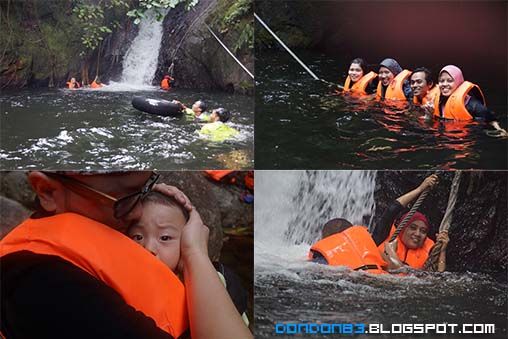 and chill out moment here..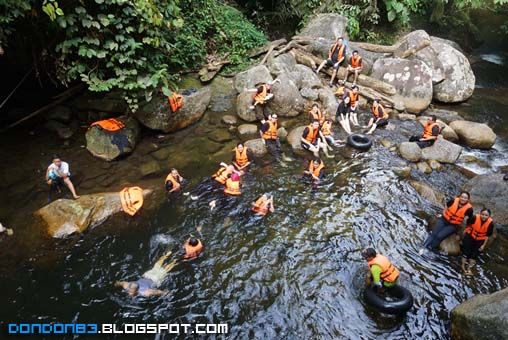 this is what you see before u jump... everyone is watching....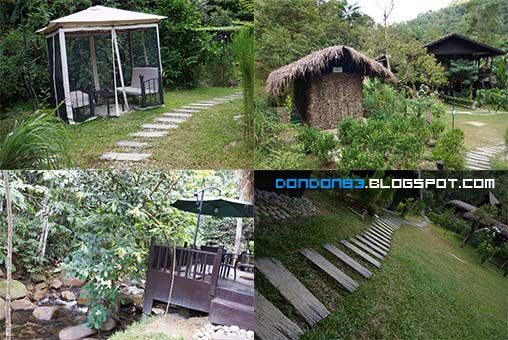 a while later we heading back.. and i notice there is some nice chalet.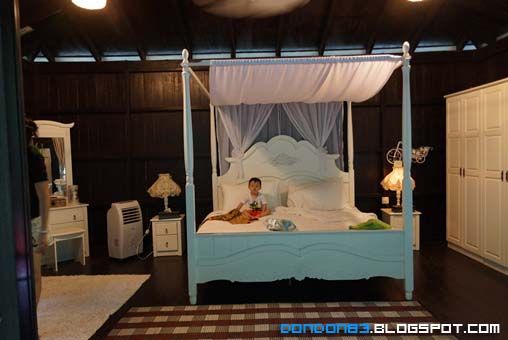 Wei Chiew managed to get a luxury chalet.. not bad....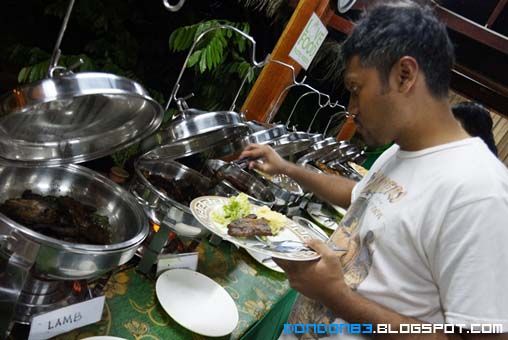 it's dinner time! buffet! after few extreme activities. is time to regain our energy. nom nom nom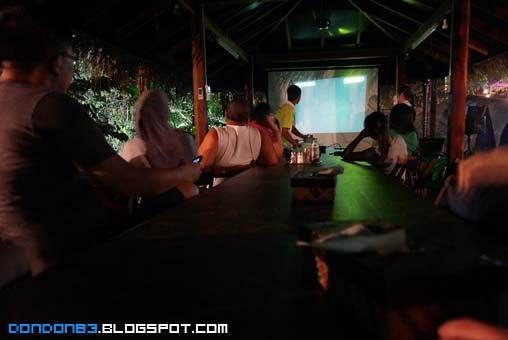 a slide show? presentation? why there is projector prepared? oh.. it's the video recorded during the Leap Of Faith session. nice.
before heading to our bed and waiting for next day.. we have a Night Walk. session.. we given a headlamp without proper instruction given. so.. we have some fun with. EKA the Tony Stark, IronMan is here.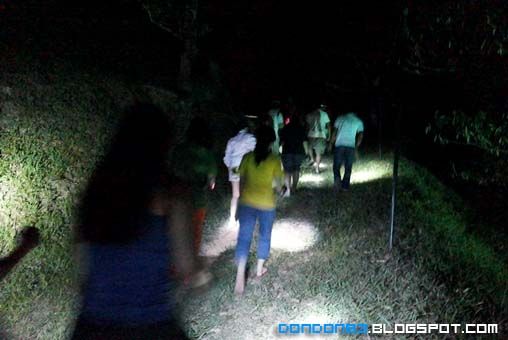 Night walk begins.. it's walkng uphill... gosh... that's tiring...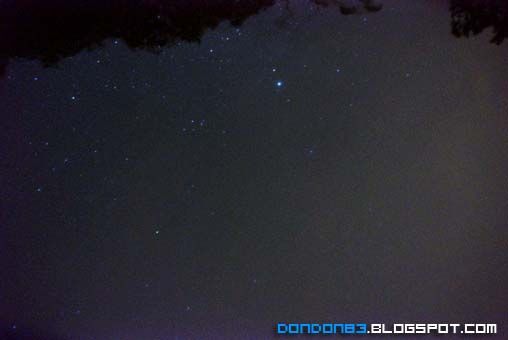 at the top of the hill. we able to see some star's which doesn't last for long. a moment later it's covered by the cloud...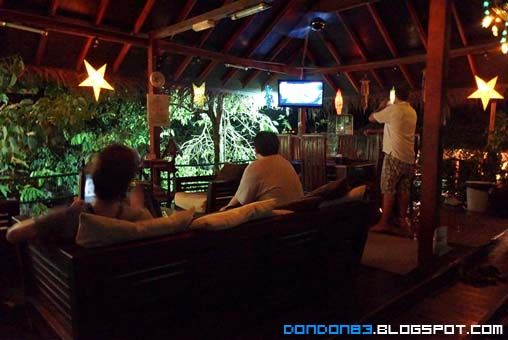 head back to our tent. it's our free time. relax on the sofa. some playing "find the Ware wolf game with the poker card. nice game.
time to get some sleep..tomorrow still have morning walk in the early morning. oh this is what i see in the tent.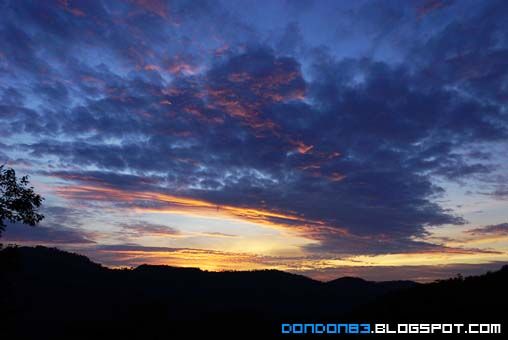 Good Morning~ i managed to catch the dawn..too bad can't see the egg york, still a good scenery up there.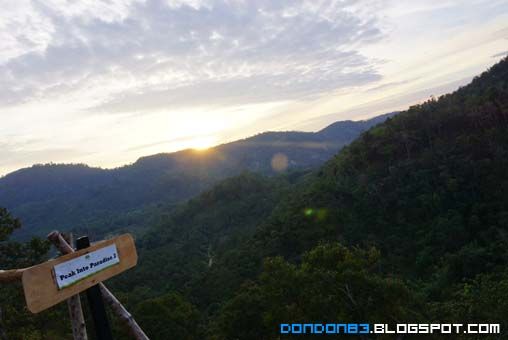 it say "Peak Into Paradise 2" hmph.. where is paradise 1 then?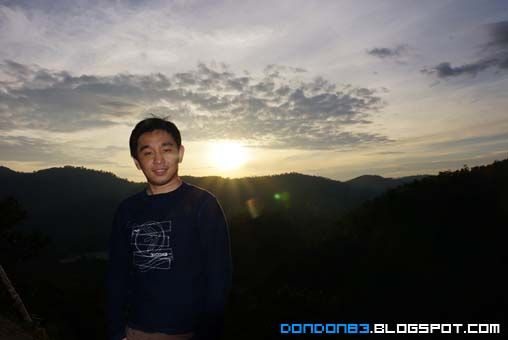 thanks Alisha for taking this photo. hehe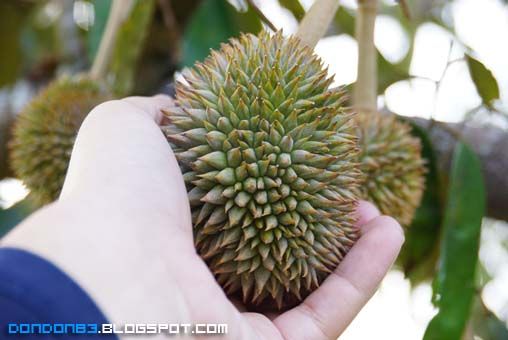 look... there is lot's of mini Durians on the tree.. only able to notice it after sunrise.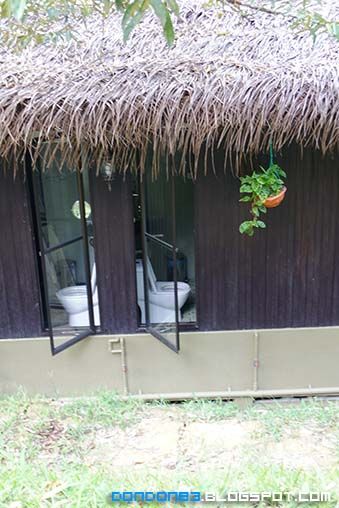 and guess what i see....that's toilet rite? I'm outside and i able to see inside clearly.. no worry. they have curtain when u need to do your business.
i'm back from the morning hike. let me take a rest here. fuh~~~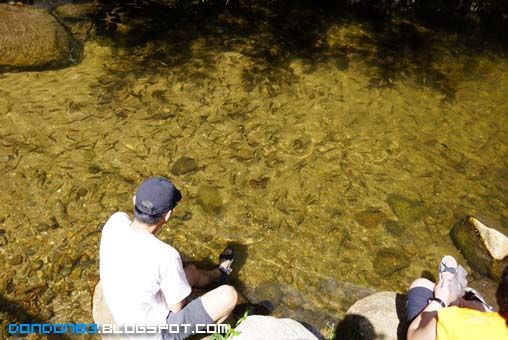 when i walking back to the tent to preparing for the flying fox.. i see seann woo is feeding the fish along the river. look at the clear water with the amount of fish in it..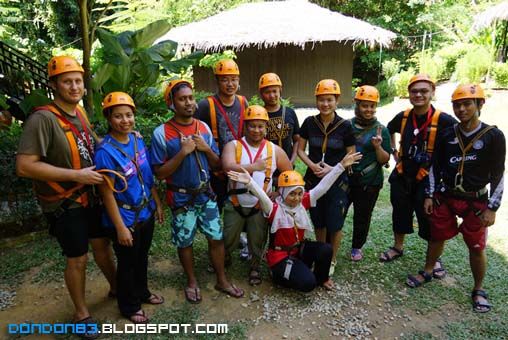 okay~ we prepared to flying like a fox. here we come flying fox.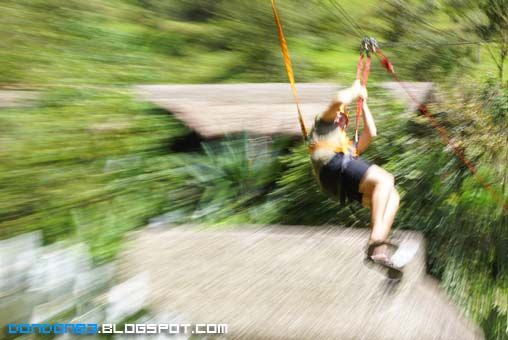 one of the shot that i like.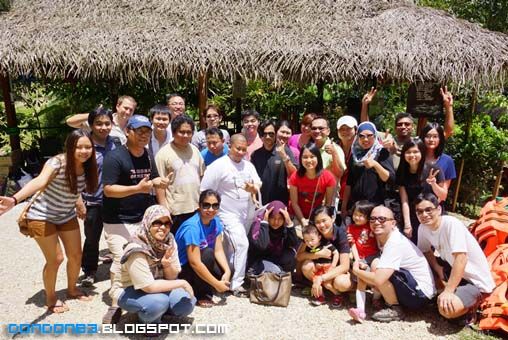 okay~ a group photo before we conclude the trip.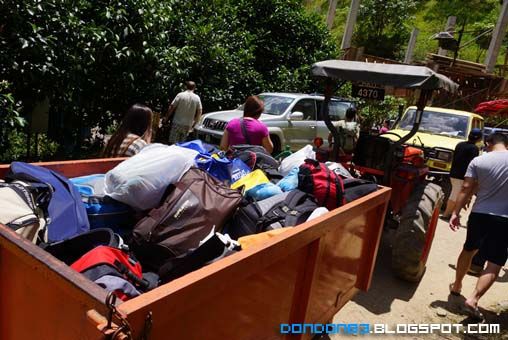 and this is how they carry our luggage back to our car. hhahha
one of the unique transportation use to bring us in and out. okay.. guess that's all for the trip.
Official Website :
Tanah Aina