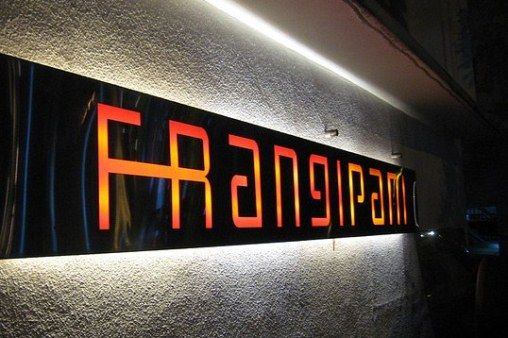 It's out Anniversary, and since she like good foods, so I decided to bring her to somewhere special and that why I'm here at the Frangipani, One of the best French restaurants in Kuala Lumpur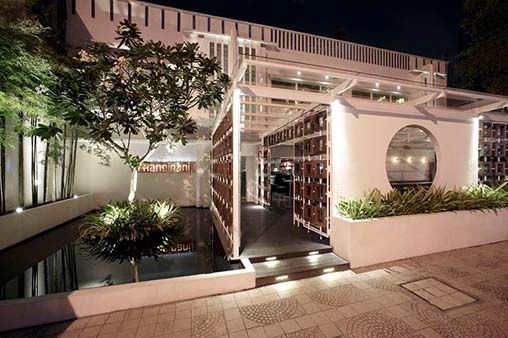 french cruise
The restaurant are located at Changkat Kuala Lumpur. very nice restaurant.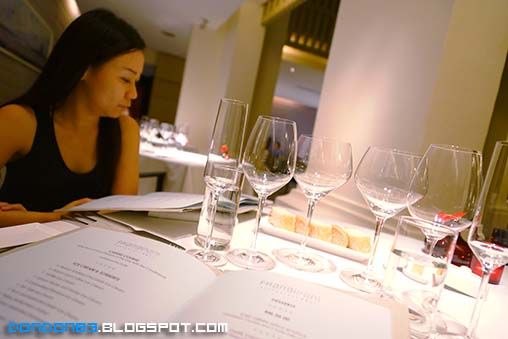 let's look at the menu and order something.. after a while.. i realised that i don't really understand their menu... having hard time understanding what's the dish is made from... guess that's my problem...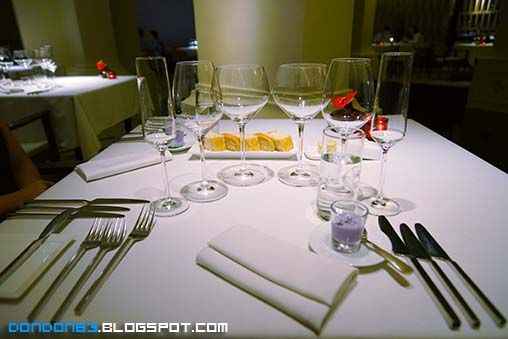 look at the table.. so many cutlery and glasses, nicely decorated. this is my first time in French fine dinning restaurant.. i have no idea what to do with all these...
thanks to the friendly staff here. politely explain about their dishes.. and knowing we're first time here, they recommend we take the tasting menu , which is chef recommendation food. so we took it with some additional dishes.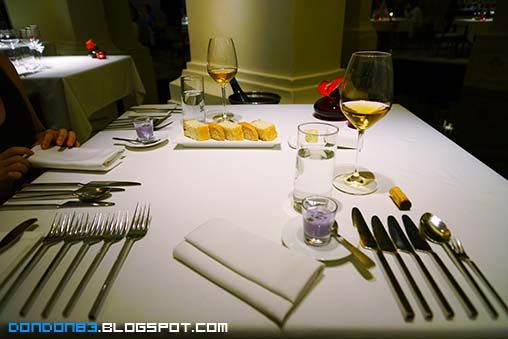 Now.. the glasses all gone... and i realised my cutlery become more....usually just one set.. i got 5 set here..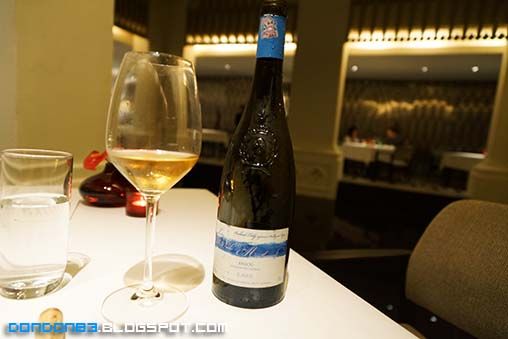 and they said good to go with some wine...so i tried their wine as well..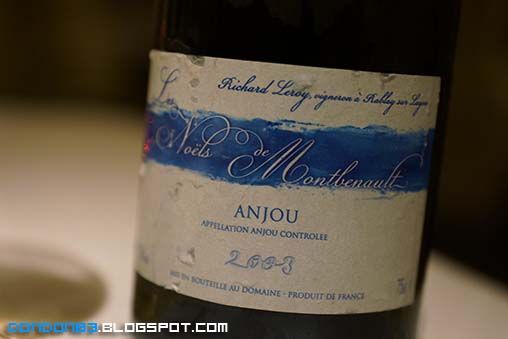 very nice white whine I would say..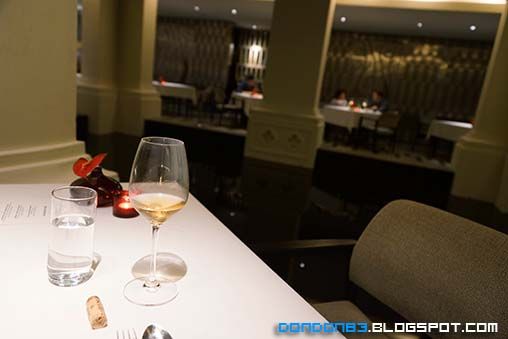 perfect with this kind of environment.. i really love their environment.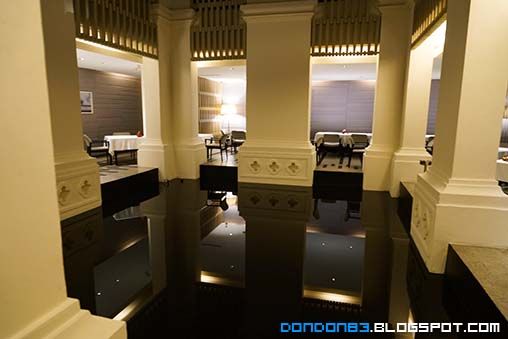 It the dining room seats 80 around a still black pool,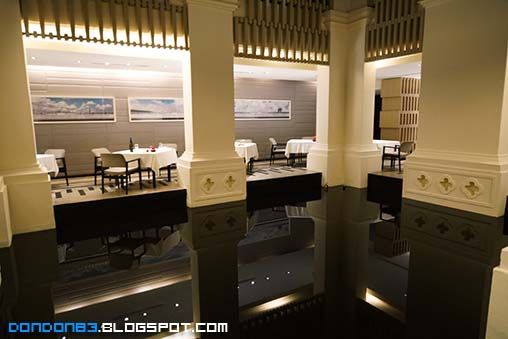 environment is romantics. really love the environment here. it's very cozy.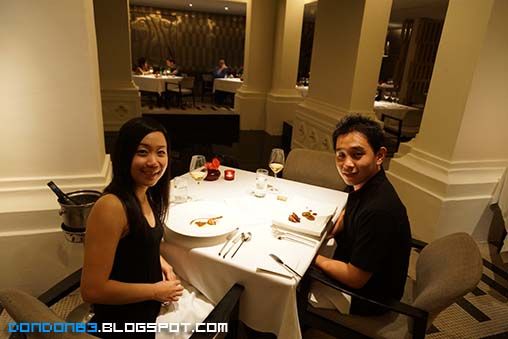 and the staff help us to took frame our special memory, thanks!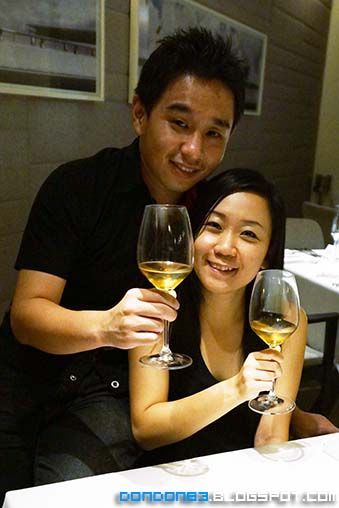 Happy Anniversary my dear :)
okay.. I'm hungry.. and their food is start serving :). this seem like the "Sturia Aquitaine Caviar" like i said.. i have no idea what the name mean... i don't understand French... i guessing it's a Spaghetti.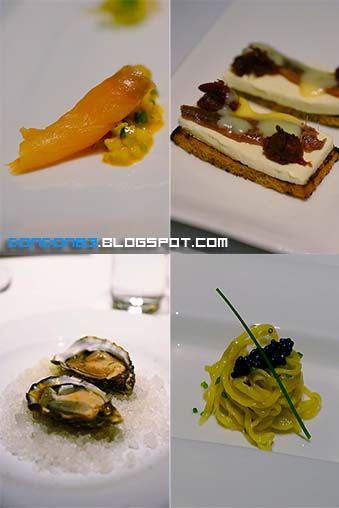 some Starter.. i really can't remember the name.. but the cookies with cheese taste absolutely delicious!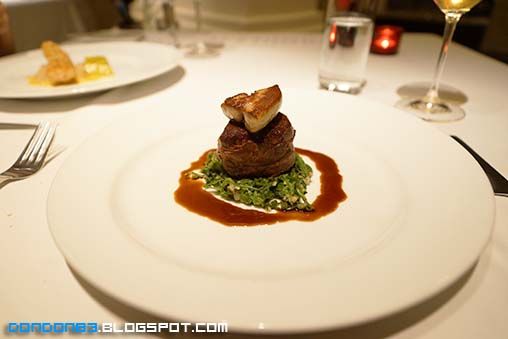 and this is my main course.. "Pan Roasted Grain Fed Tenderloin." that's Duck Prosciutto on the top. and Tenderloin in the middle. amazing taste. the Tenderloin is almost raw in the middle.. and i never tried that.. and i found that not really suits my taste... but the Duck Prosciutto is nice.
This is "Warm Tea Smoked Salmon" And this Smoked Salmon is Shin Lee favourite. taste are fantastic, melt in mouth.. Best Salmon ever!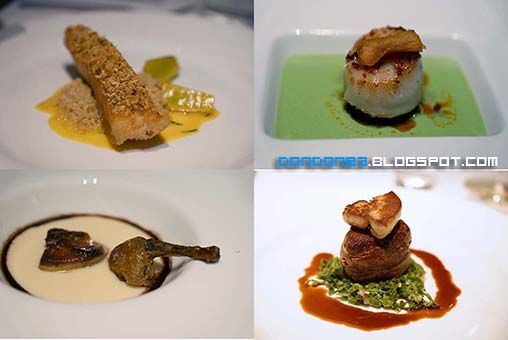 and some others dishes. Size doesn't matters at all. Quality does!!
and we have 6 different type complimentary desserts. thanks to Frangipani :)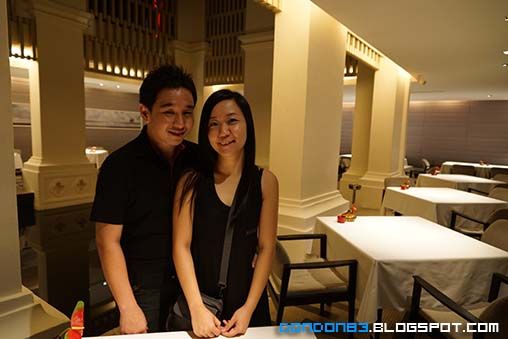 Again.. happy anniversary my dear :) hope you like the dinner.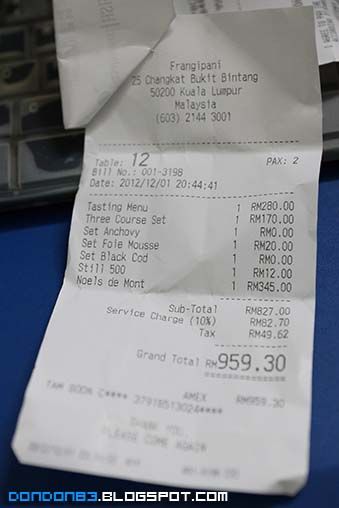 Guess this is the best dinner experience and also the most expensive dinner.....
Office Site [
Frangipani
]