early in the morning. i'm on plane.. from one place to another.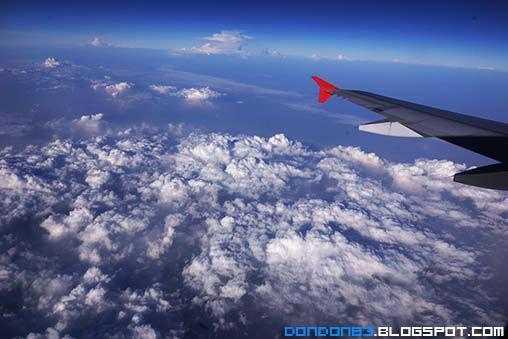 this is few minutes after the plane depart
this is few minutes before the plane touch down..
and here we are, at Cambodia Siem Reap International Airport. yupe you're right. we come here for Angkor Wat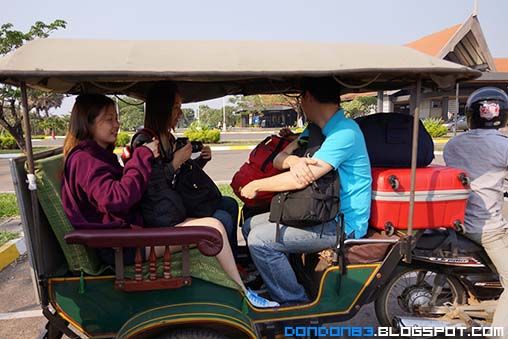 and this is our transportation.. powered by motorbike.
on the way to our hotel.
happen to spot a coconut cyclist on the road.. and this just the beginning...
obviously.. we took 2 motorbike powered transportation.
traffic jammed.. and their main transportation vehicle seem like is motorbike.
arrived at our hotel
and the place we stay. is call Golden Mango Inn... didn't see any mango around...