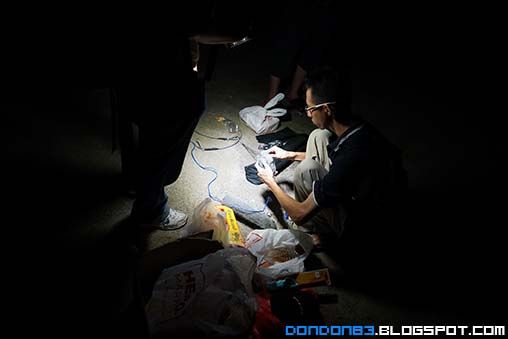 preparation... need to prepare the things that will be used to burn~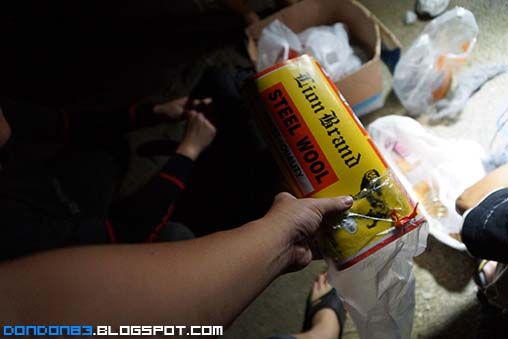 and the most important ingredient, STEEL WOOL.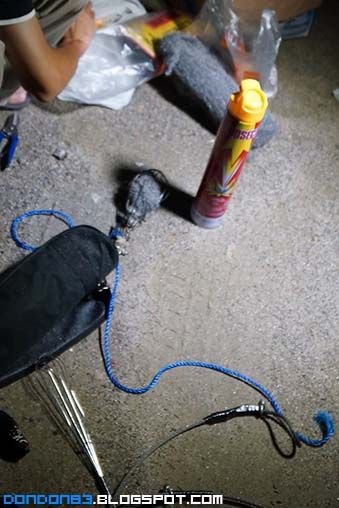 a string, used for swings, and stuffed with steel wool and the end.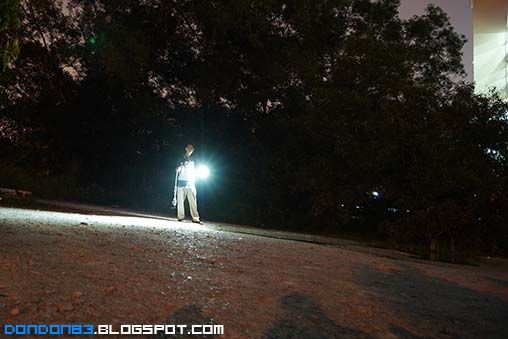 first.. the person will light up the torchs, try to use manual focus and focus on the guy..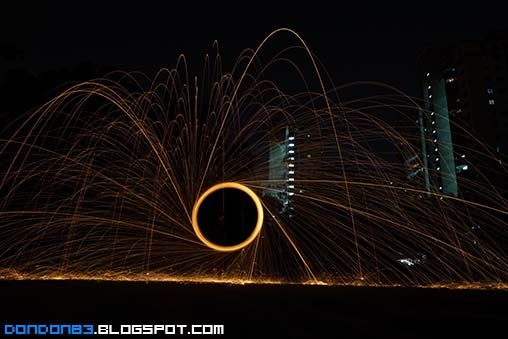 start the slow shutter when the guys begins to swing~~~~ and this is the first attempt... seem like the lights is not that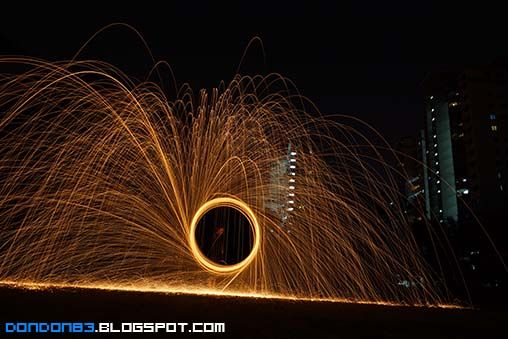 2nd attempt. more spark!!!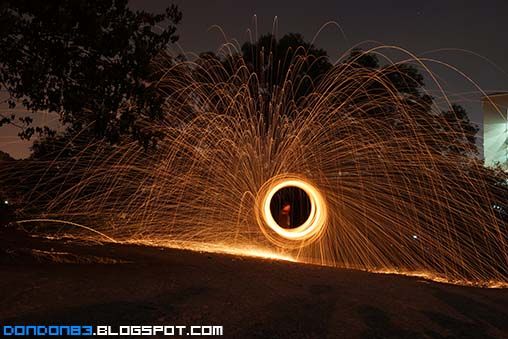 longer exposure ~ able to capture more light trails
this is what happen when the guys in the middle trying to spin 360 degree.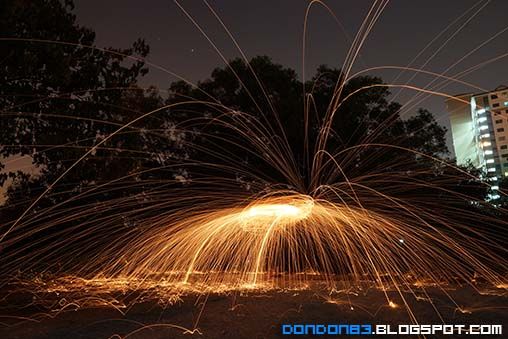 cowboy swing~
content location swing. which form a O
another cowboy horizontal swing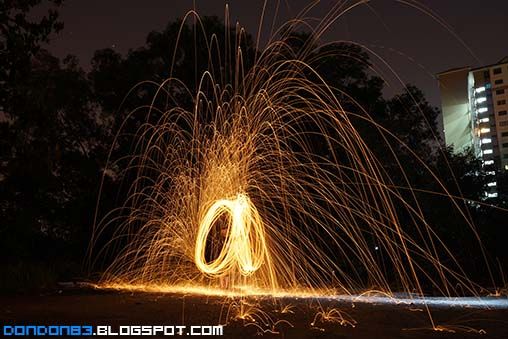 and we get lucky got get a "a" alphabert ...
use flash to highlight the person in the ring
double swing, double circle.