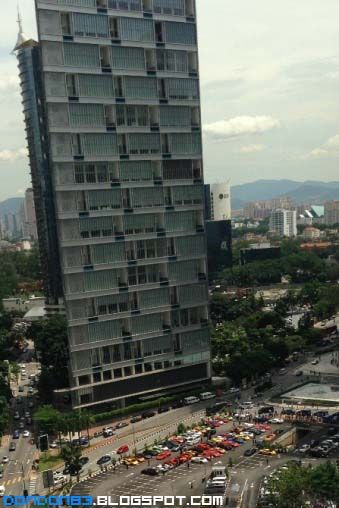 it's almost lunch time.. and i realised there is some colorful things going on at the carpark...
omg...?? look at those cars... look like lambo, and there is a lots of lambo appear in the same parking lot.. there must be something happening down there.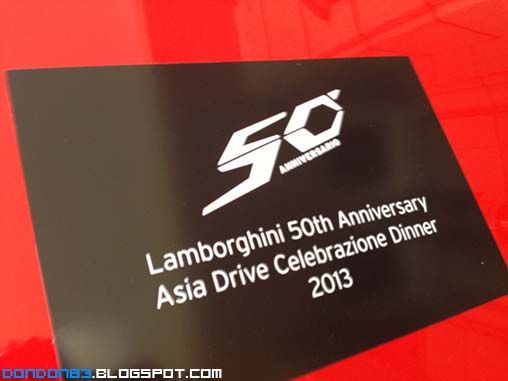 so.. this is why all the lamborghini gather here. it's Lamborghini 50th Anniversary.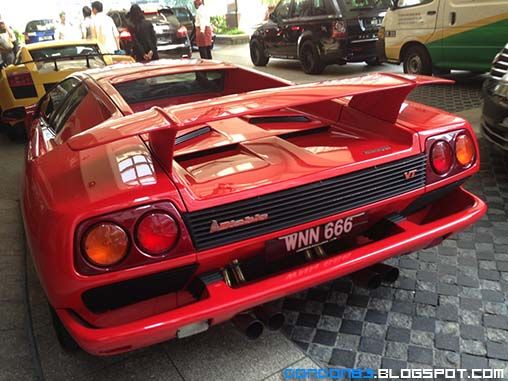 oh.. look at this Lamborghini Diablo.. plate number with 666. this is perfect match for this diablo.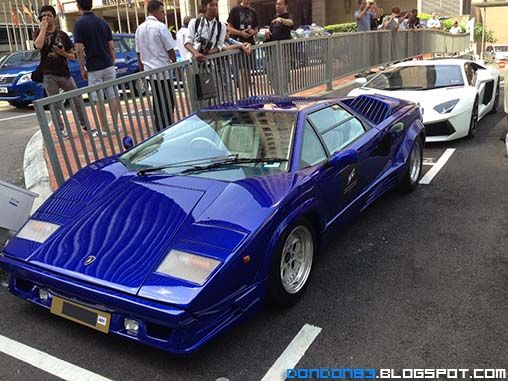 and there is a Blue Classic Lamborghini Countach ..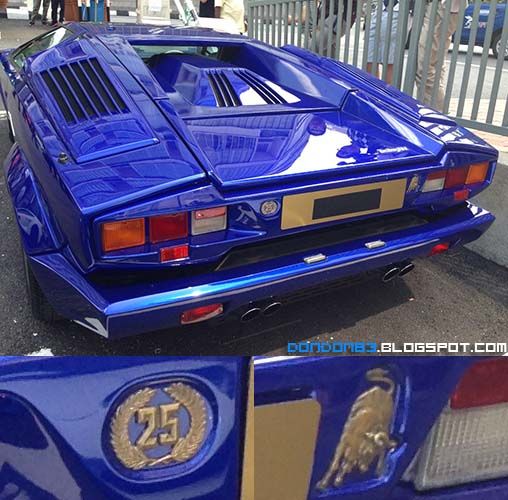 wow.. this is not an ordinary countach, it's 25th Anniversary Countach..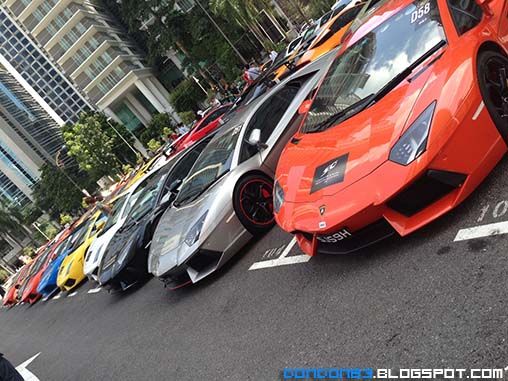 beside that.. you can see a lots of lamborghini.. that's include new Aventador too.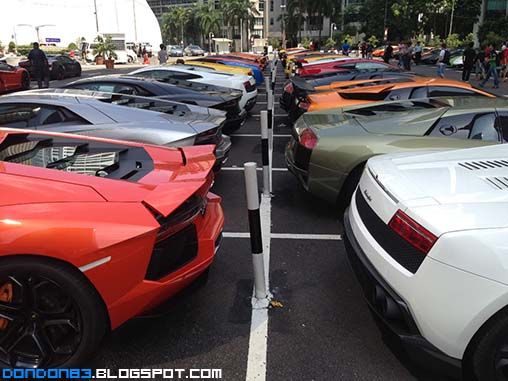 lambo lambo lambo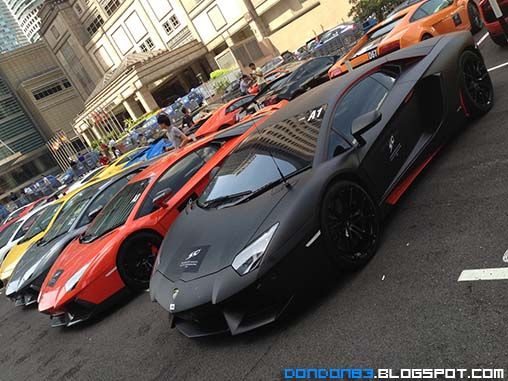 and this is the Aventador on Matter Black Sticker.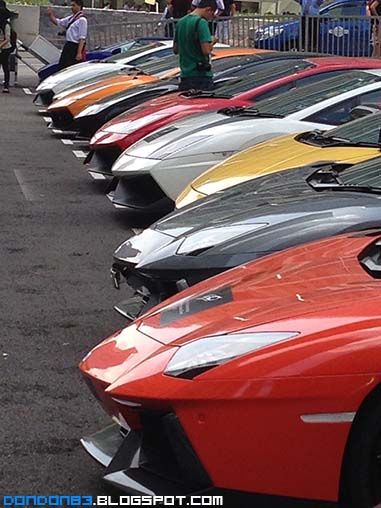 Lamborghini Head to Head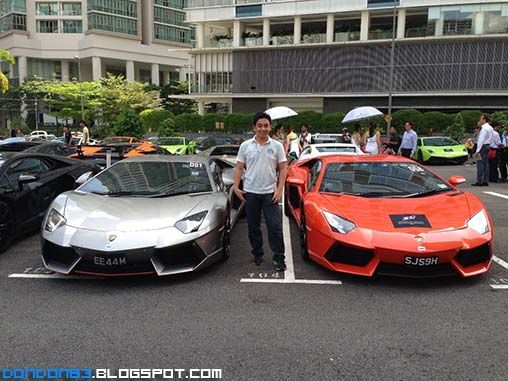 loook. here is 2 Lamborghini Aventador.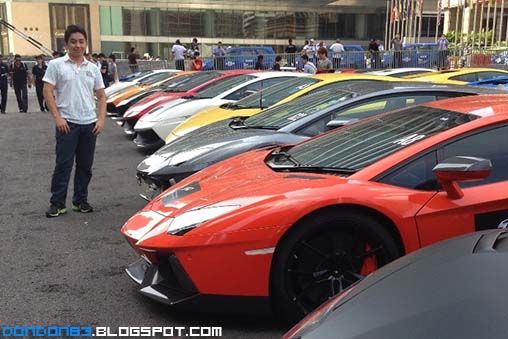 and here is all the lamborghini's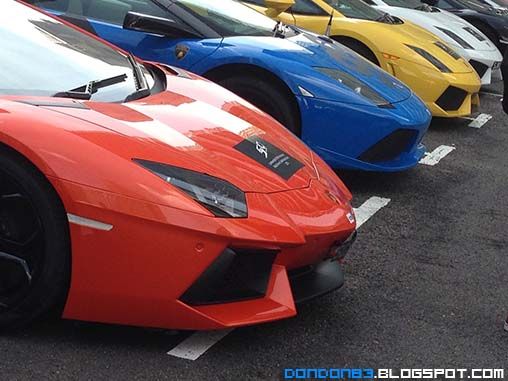 vibrant color lamborghini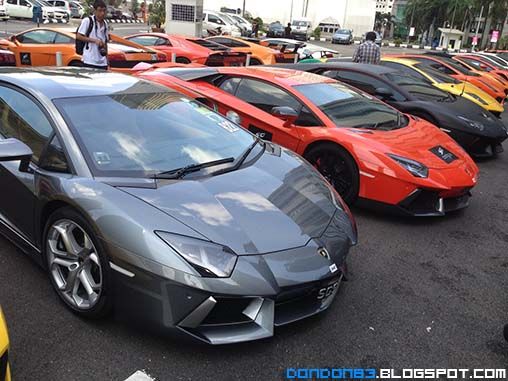 more lamborghini~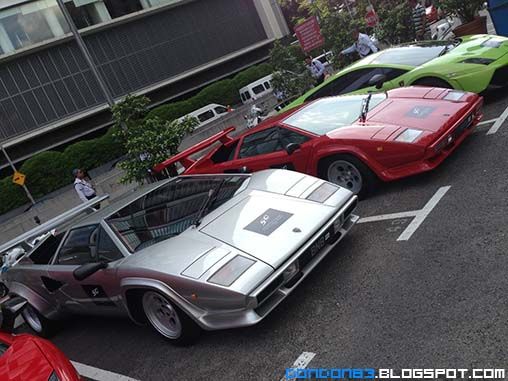 of course.. there is not only 1 Countach.. there is more..
Lamborghini Countach and Lamborghini Gallardo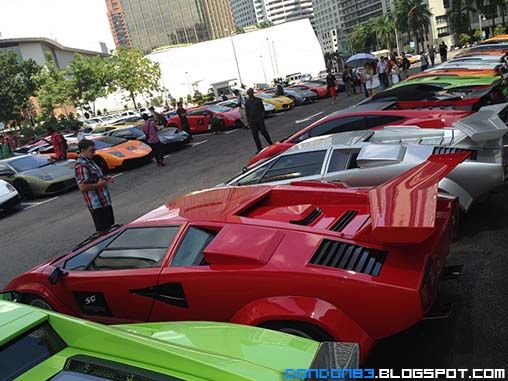 top view of the Countach... and the rest.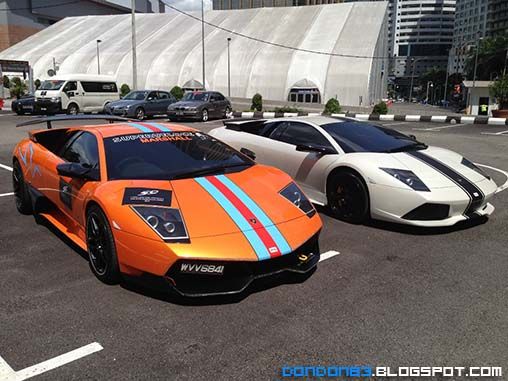 oh look.. the Lamborghini Murcielargo SV.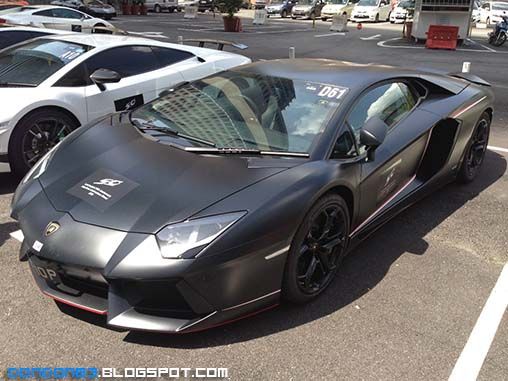 i'm not sure.. is this is the limited edition of the Aventador.. oh well.. they do have a lot limited edition. just not sure which limited edition.