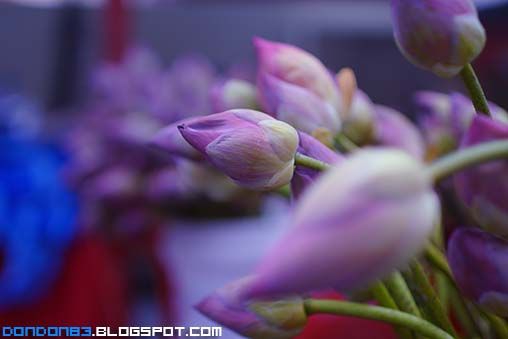 it's another Wesak day. and i'm joined carole for the Wesak day street walk tonight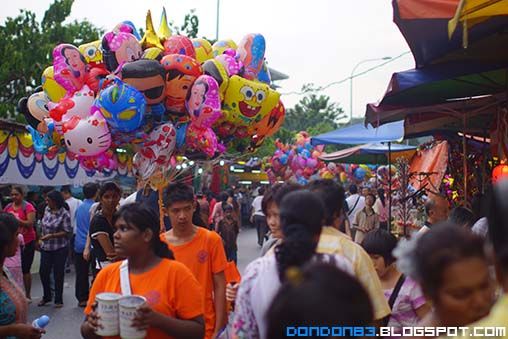 arriving at Brierfield buddhist temple. and it's already surrounded by peoples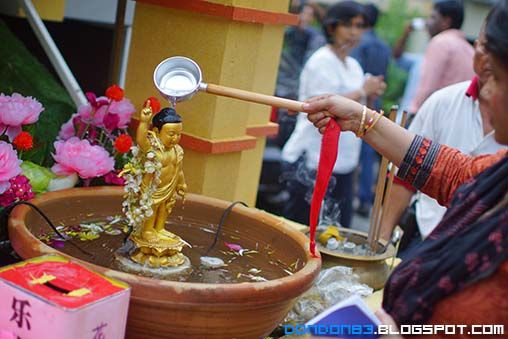 watering the buddha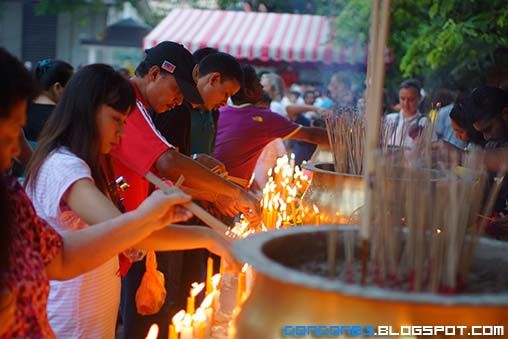 lightning up the incense for praying.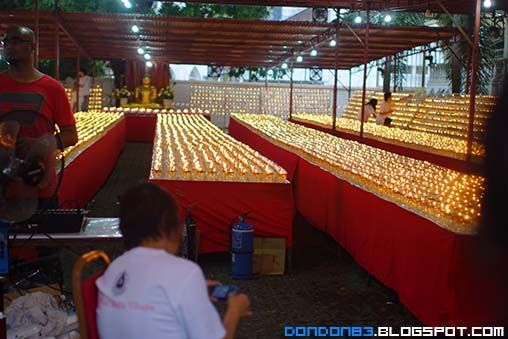 and there is a lots of candles light.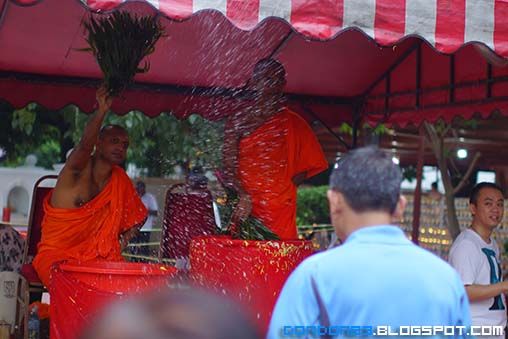 water splashing.. clear out bad luck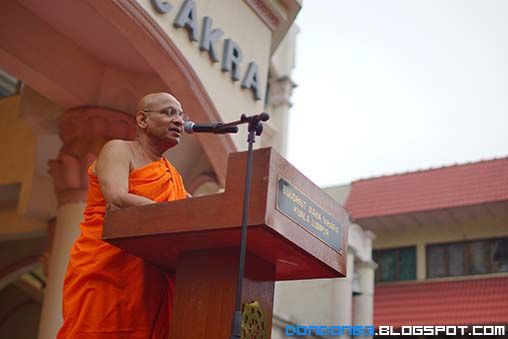 and the monk giving speach..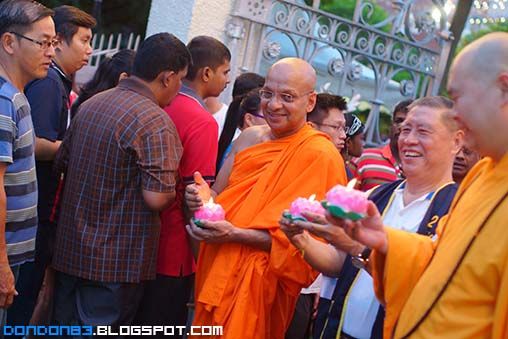 and the wesak day street walk is about to begin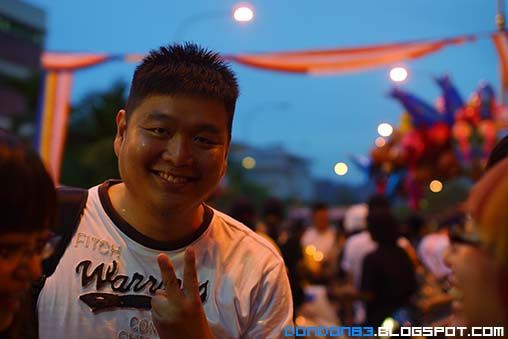 and we happen to bump with Shreks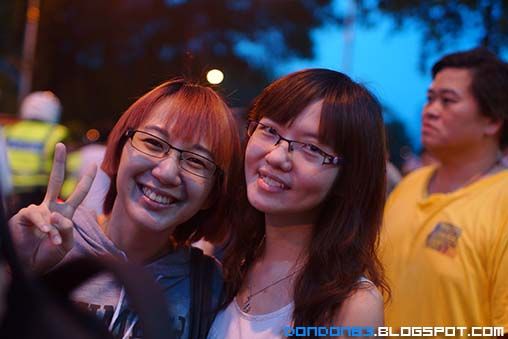 and...Gwin and someone....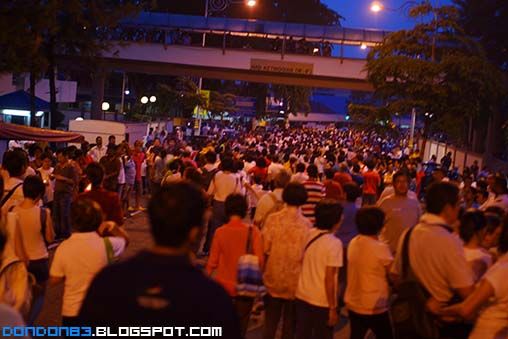 and the walks begins..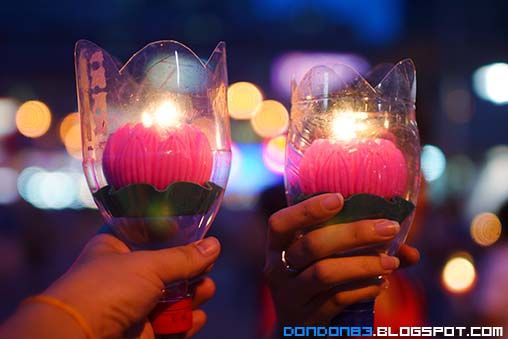 we got ourself a nice candle lights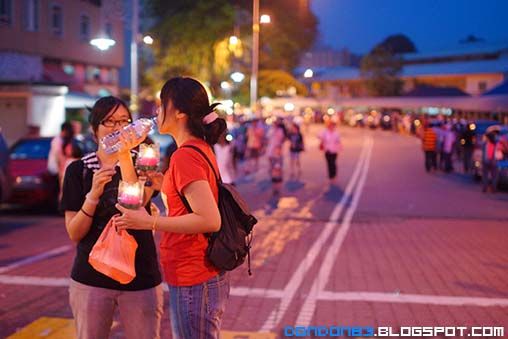 waiting for the big group to lead.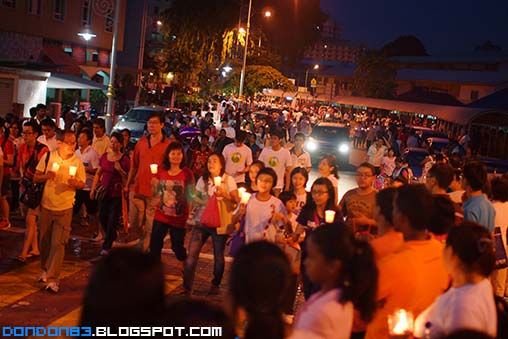 the cars are coming out..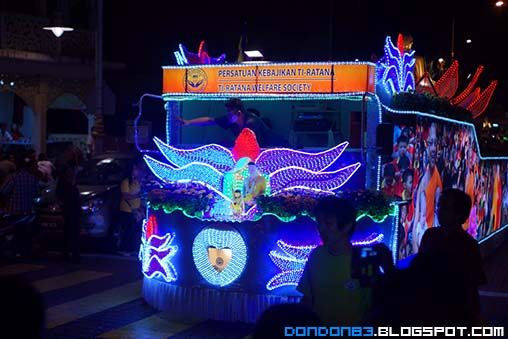 fancy colorful car..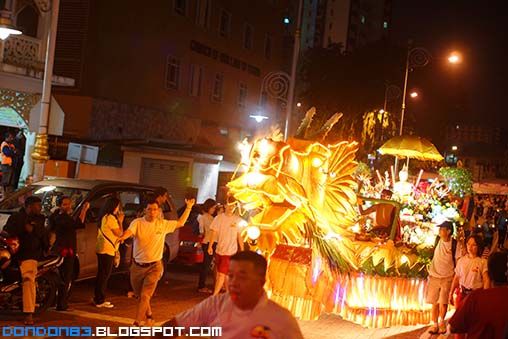 oh look .. they managed to make a dragon alike cars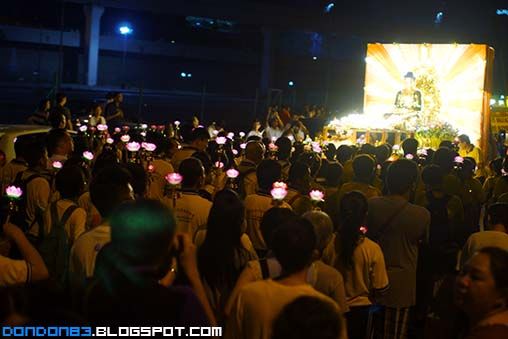 and everyone is following at the back of the cars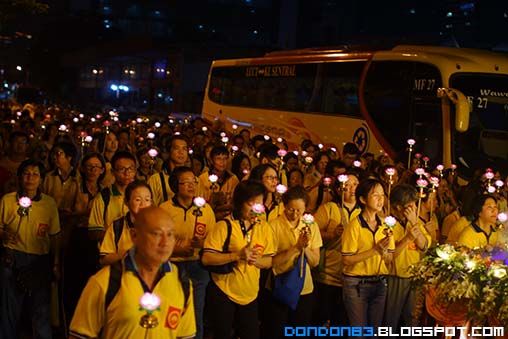 group of wesak night walker from the same group.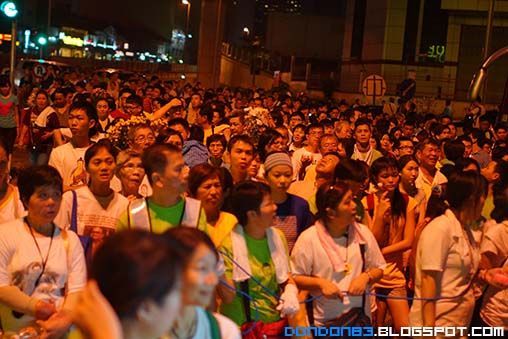 and i believe they are free walker.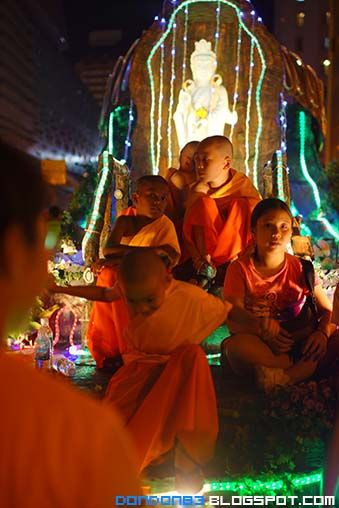 and little monks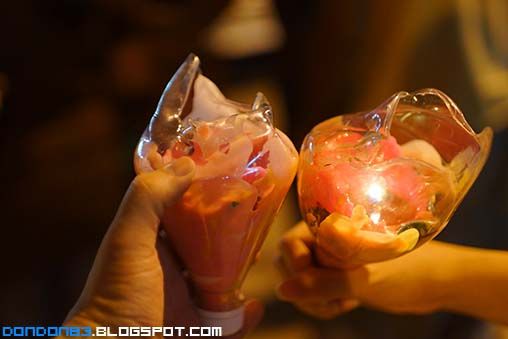 that's it for wesak day walks.. and our candles burn down to ... this...