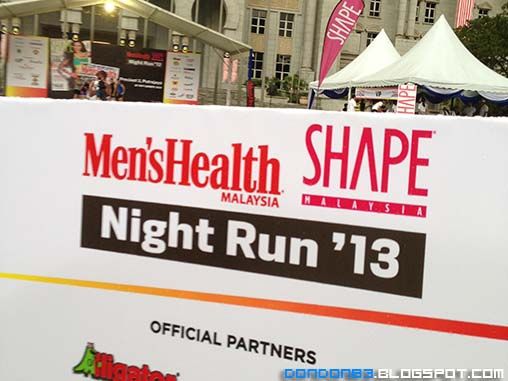 Men's Health Night Run 2013. this is my first time participate in Night Run.
arrived at putrakaya at 6pm... and the skies look like this.. seem like i going to have a wet run....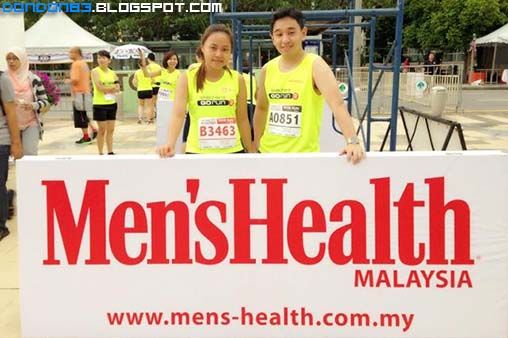 i'm here with my colleague..she the 1 who tell me about this run.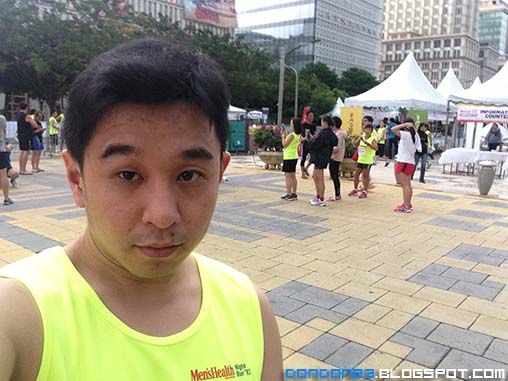 hmph.. okay.. i know.. i did gained some weigh.. that's why i'm here. run run run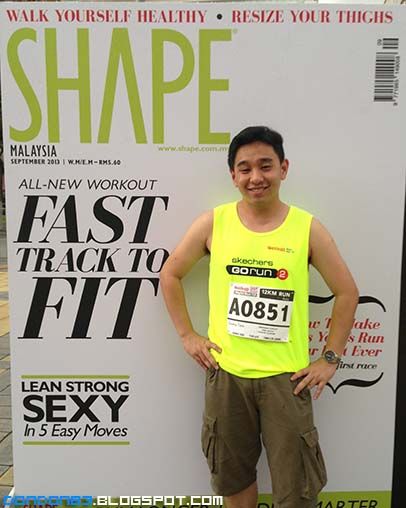 wanted to be on magazine like this.. maybe not...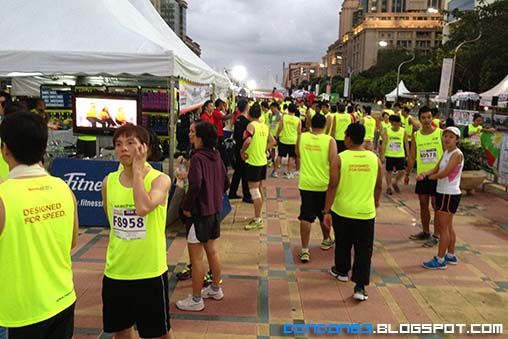 as time pass by number of runner is increasing... the run start at 8pm. still some time to go.
yellow~ yellow~ yellow~ everywhere.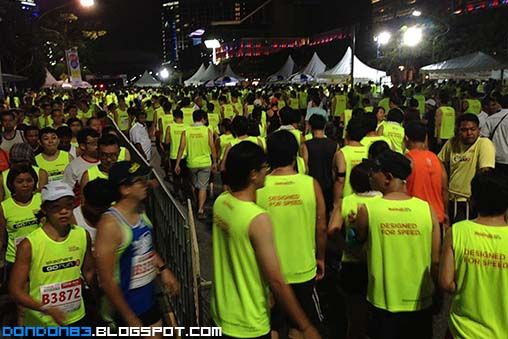 runners everywhere...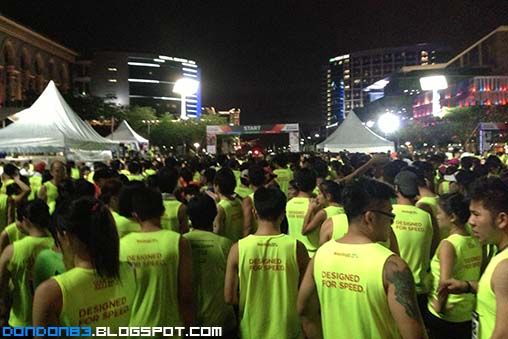 here i am at the starting point.. 12KM, here i come..
tired.. middle of the runs.. i took this photo... sad... i finished the marathon.. but didn't managed to get the medal.. too slow... need to speed up more...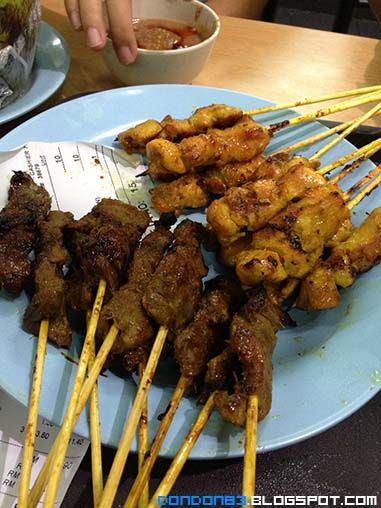 burned almost 900 + calories.. and i but this plate of sate just put the 900 back.. or maybe more?
my endomondo result
http://www.endomondo.com/workouts/242470563