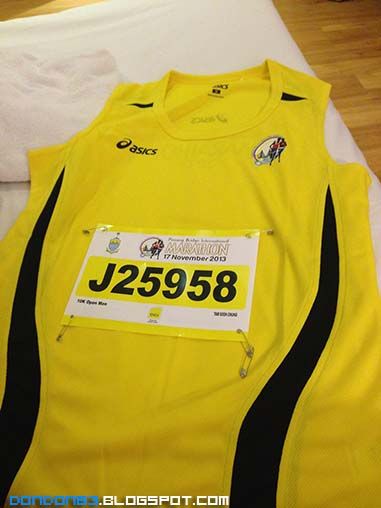 when i received the running pack..i almost forgotten i participate in the Penang Marathon..
so here i am in the crowd of marathoner
and look back.... omg... i can't see the end of the line...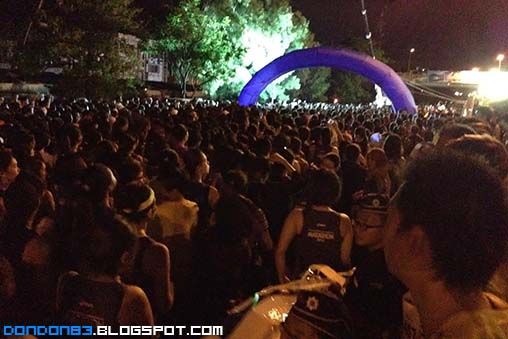 look at the starting line.. so packed...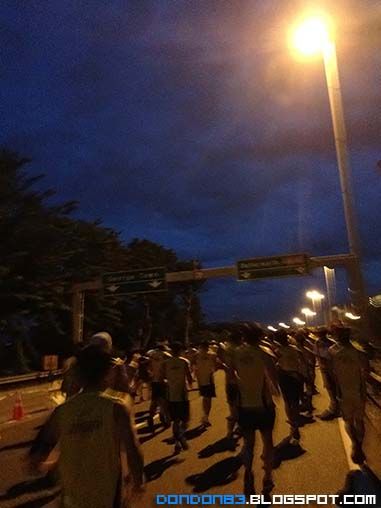 okay...the marathon begins... start running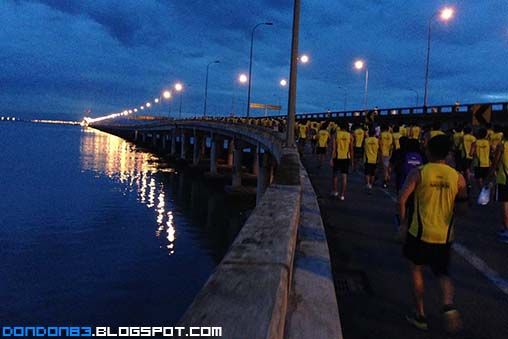 oooh look at that.. the Penang bridge in the morning.. amazing view...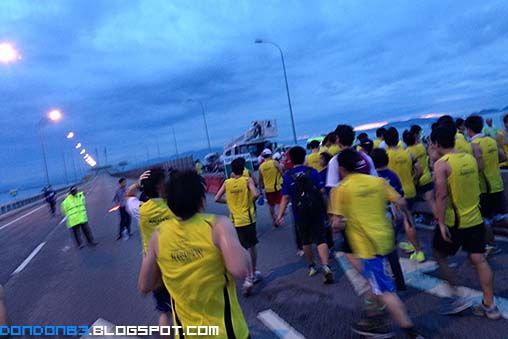 because i'm participate in 10KM runs.. so i don't have the chance to finish the whole bridge. so.. we are making a u turn here. almost reach the middle of the bridge.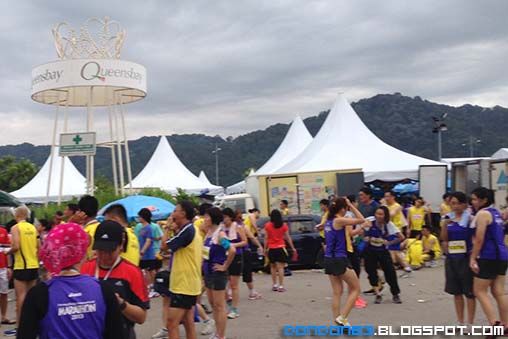 fuuuhhh.. finished the marathon at last.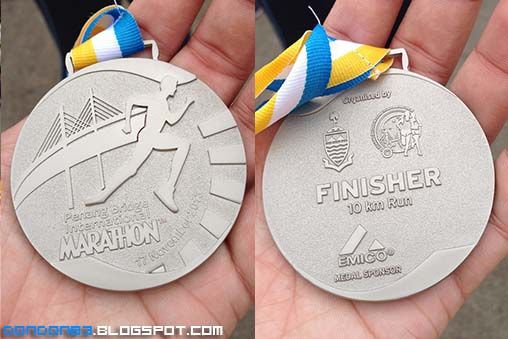 and here is the medal after completed the penang bridge marathon.
we are 10 KM marathoner :)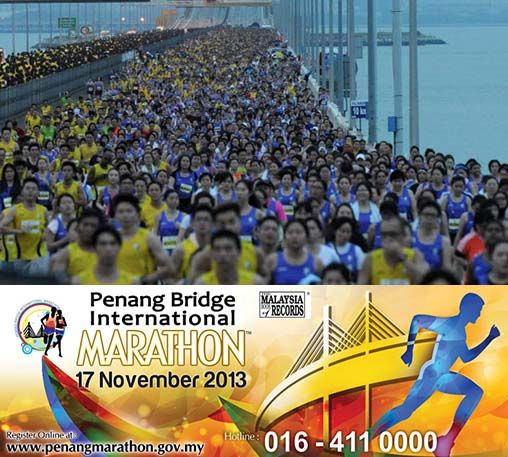 That's concluded the Penang Manarathon, finally i ran on the penang bridge :)