Studio Zaloon, the Sony Official Pro Shop.
sony a7r SPOTTED !!
this is the reason why i'm here today, the new Sony a7R
this come with the grip. and this is the back of the a7r
from the front.
opened up. sony full frame sensor on a palm size camera.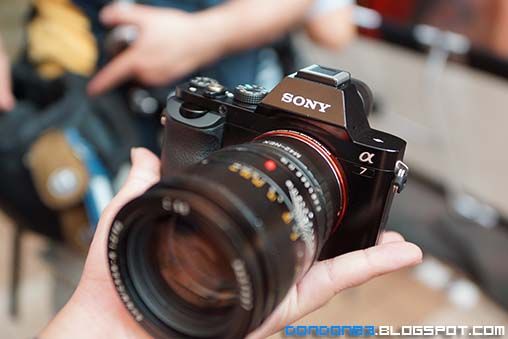 a7 paired with Leica Summilux-R90
look at that. sony camera, canon lens
sony a7 paired with Zeiss 135mm f1.8
Yoong is testing with the legendary old lens.
come with the 55mm f1.8 zeiss lens for testing.
paired with the zeiss 24-70 f2.8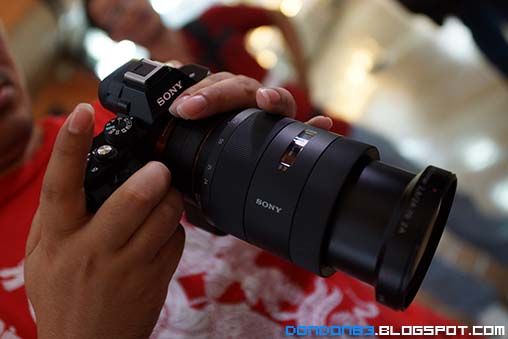 another 24-70 f2.8
okay.. there is a model for test shot too...
i want one!!!!