I spend my holiday at TrickArt Museum that located at I-City... never heard of this place b4...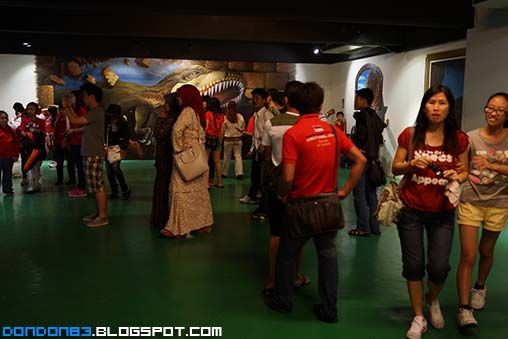 what is this place? well.. basically is a place for you to take some photos...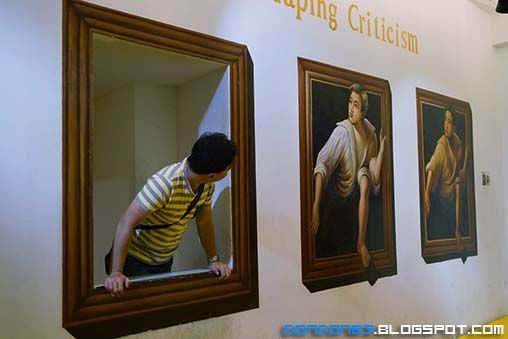 like this... you can be part of the arts on the wall..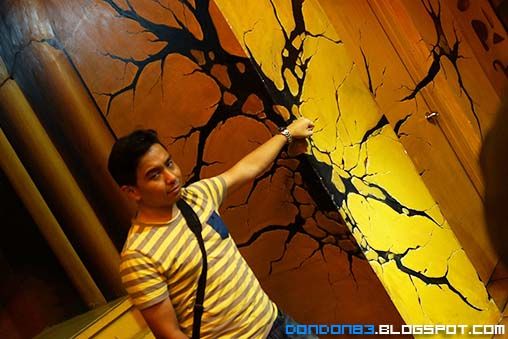 or some illusion effect...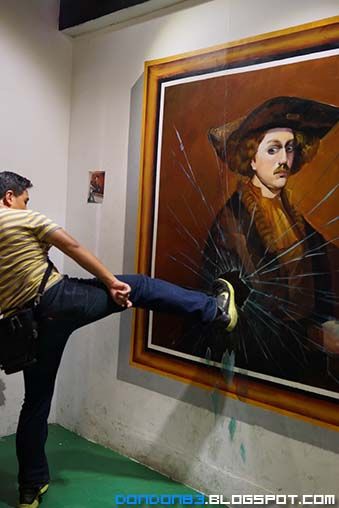 more illusion effects.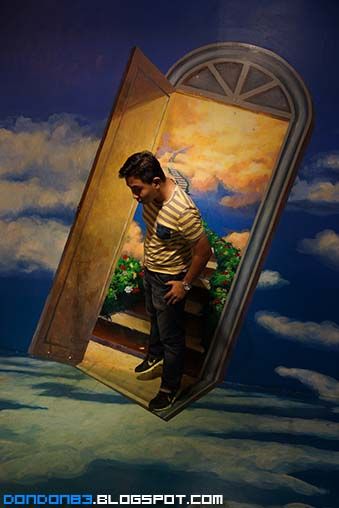 and some effect like make you stand middle of no where..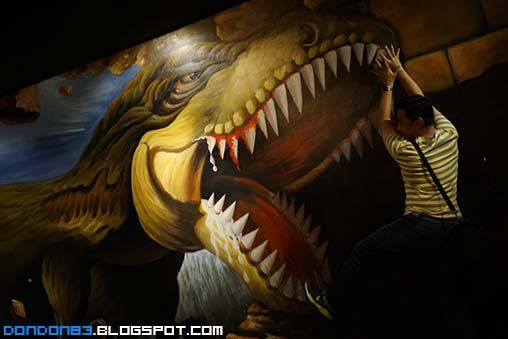 a giant.. dinasours....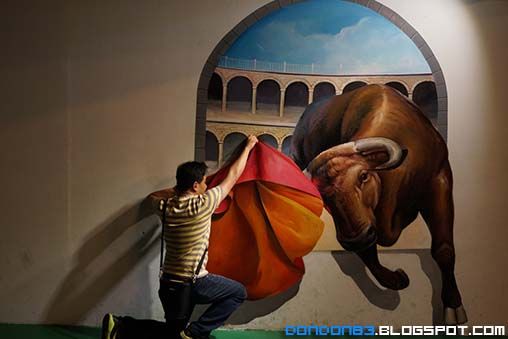 messed with bull....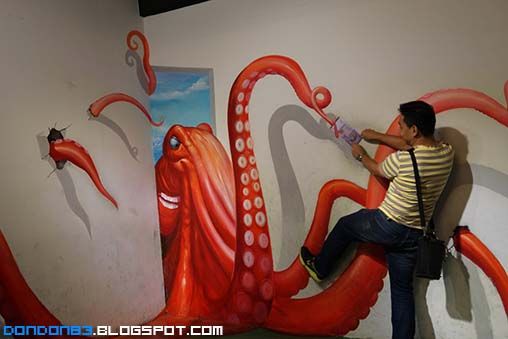 and somehow i feel this picture can describe my feeling... give me back my MONEY!
cheapest way to make you become an angel... oh well... sort of...
kinda special.. kinda unique... but someone.. it did not impress me.. i doubt i will pay a second visits..