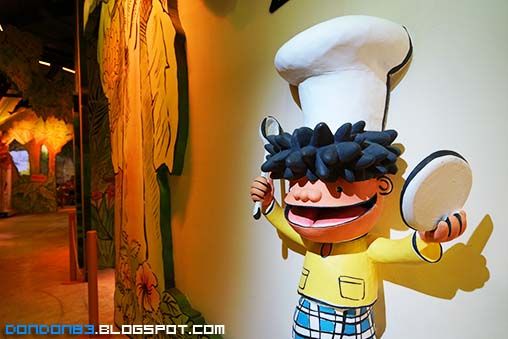 Lat, the malaysia comic character. and i wondering what is the "LAT's Place" all about.
and this picture explained it all. it's a restaurant. nicely decorated.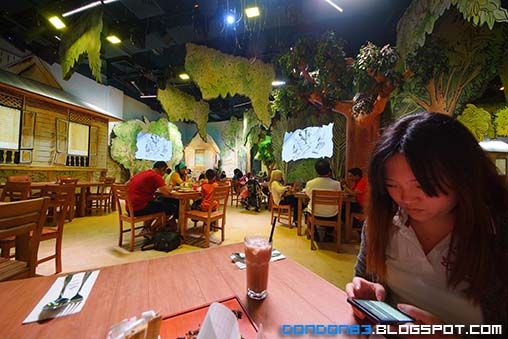 having lunch inside a building, but feel like having lunch outdoor.
the decoration on the ground..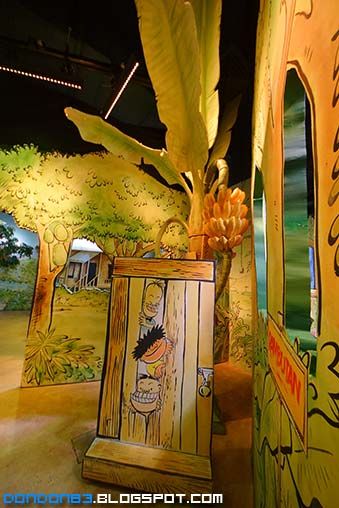 some lat cartoon appear from place to place.
there is different room for having your meal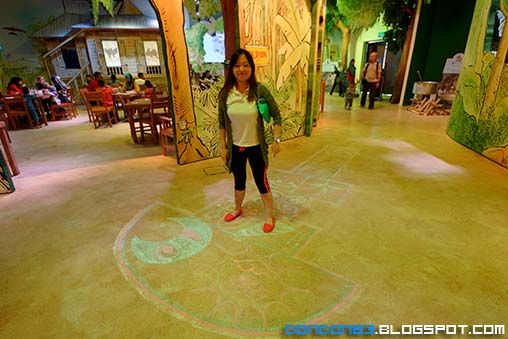 the childhood game, jump aeroplane.. haha, it's been a while since i last seen that.
some long table in a diff room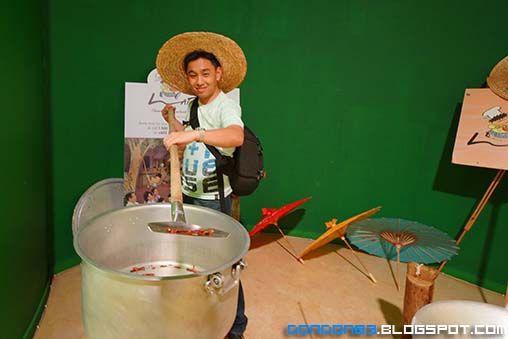 i' kapung boy in a kampung place. cooking kampung laksa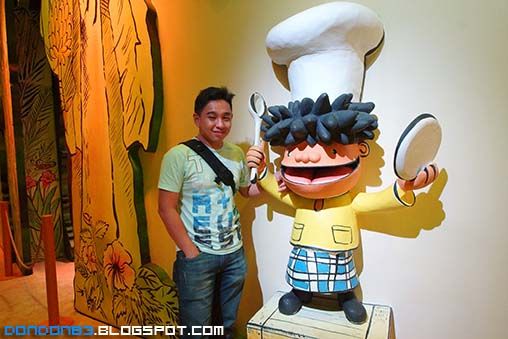 here a photo of me with mr Lat.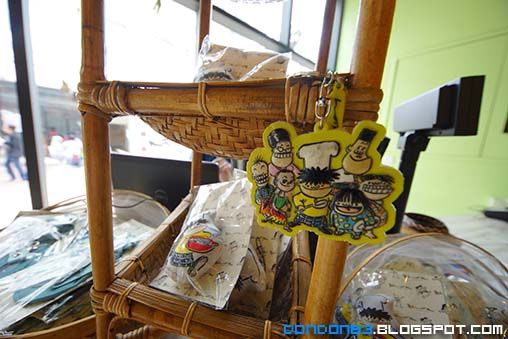 that's all for Lat place restaurant. love the decoration here.