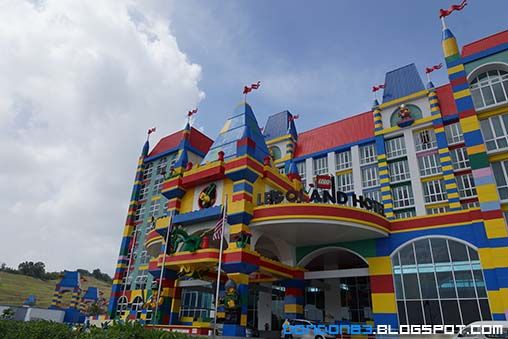 look at the colourful building, this is the new building Legoland Hotel.
front view of the Legoland Hotel.
the lego brick pool. you can construct your imagination from these brick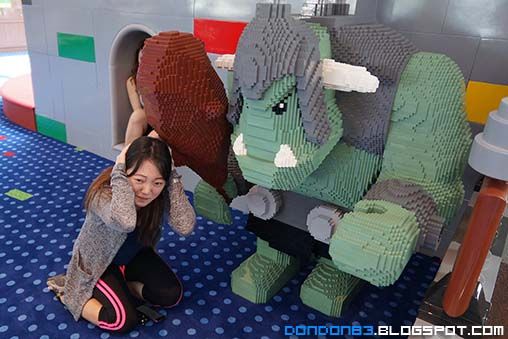 some bad lego monster might bully
and here i am at the legoland hotel.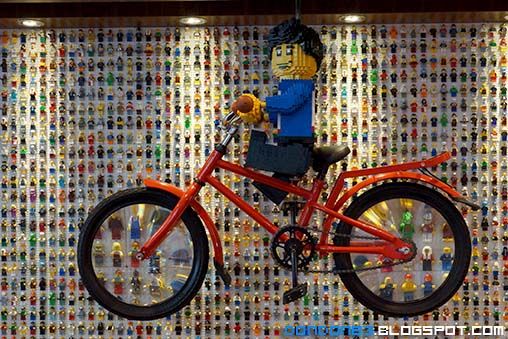 the background decoration of the hotel receptionist, look clearly at the tiny stuff at the back, it's actually logo man brick
and there also some giant lego brick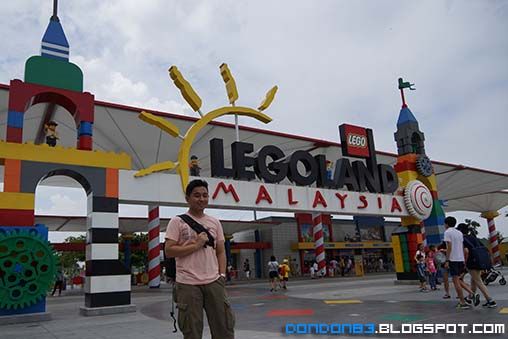 here's the entrance of the LEGOLAND Theme park.
special occasion decoration, the Christmas tree build from lego's
and inside you can see a lot of miniature landmark in Malaysia and Singapore. even Cambodia.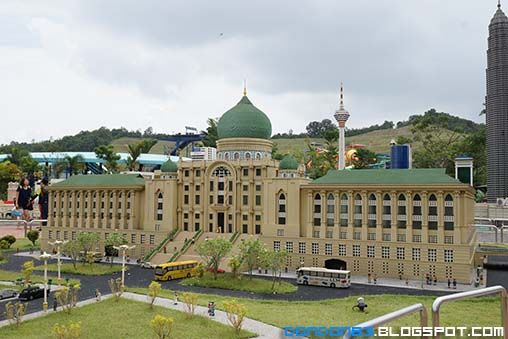 another miniature building of the malaysia landmark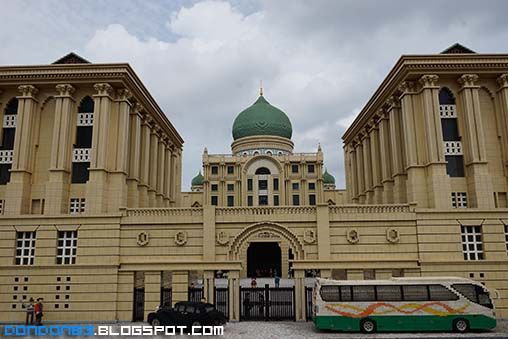 closer look , like i'm walking in legoland.
and some construction site which can see almost everywhere in malaysia.
colourful historical building that can be found around petaling street. they build a miniature here too .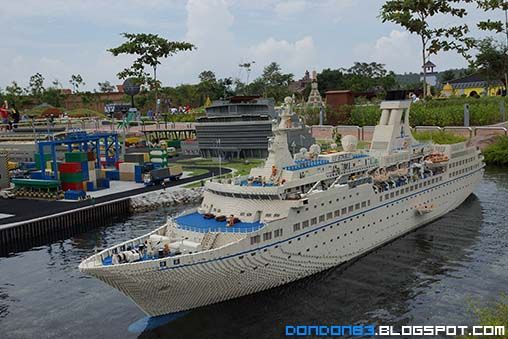 Cruise made from LEGO.
they even build an KLIA airport out of lego.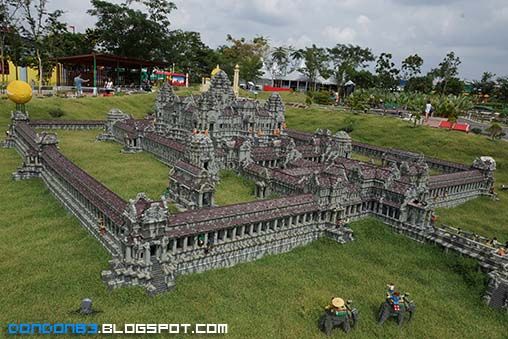 and for some neighbour country. such as Cambodia. the angkor wat
another view of the angkor wat structure.
beside historical structure, there also sci fi model build form lego. like this.. the STARWAR.
DEATH STAR that appear in Starwar. totally build from LEGO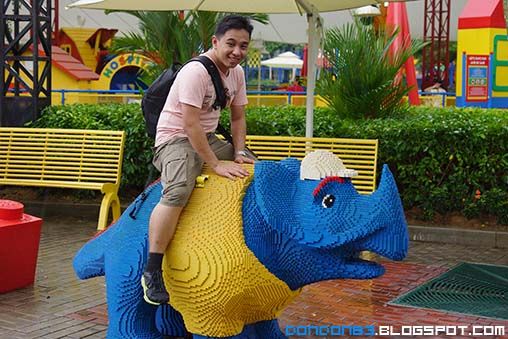 some big enough that you can ride on it
even Gen ride on the lego camel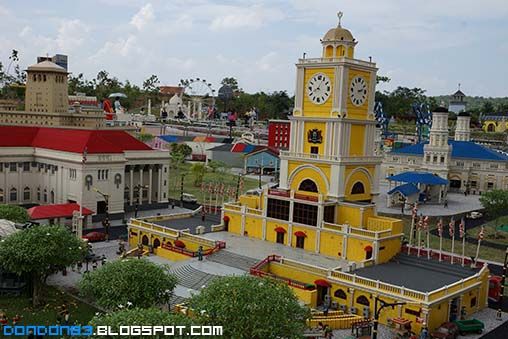 more lego streets miniature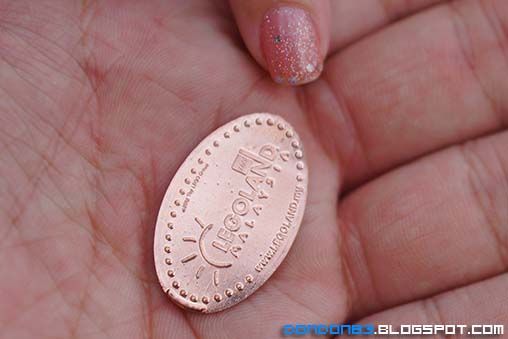 and we bought a LEGOLAND Malaysia Pressed Coin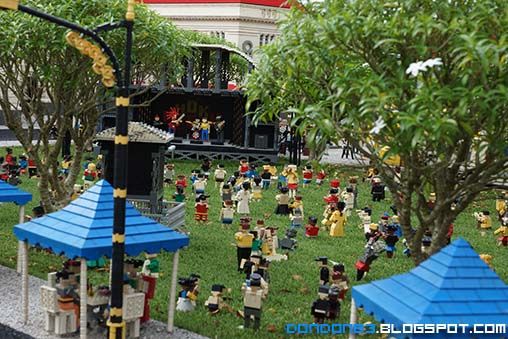 some miniature shows the concert environemtns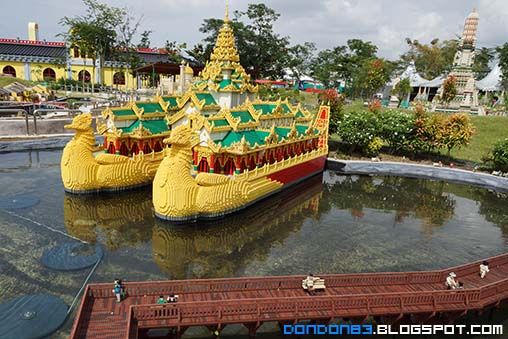 i have no idea what this is.. but for sure is related to Thailand.
and pirates ships that made out of LEGO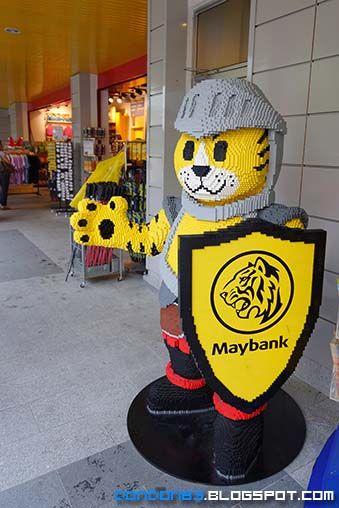 oh...Maybank have a tiger statue here.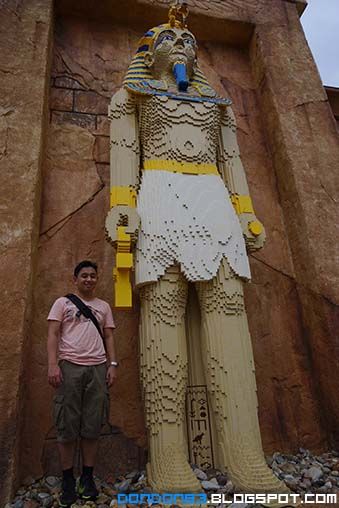 omg,... is that Pharaoh?? it's tall!!
and we bought our very unique lego bricks
when night fall, the miniature cities glows...
all building lights up and look totally different from daytime.
the city glows...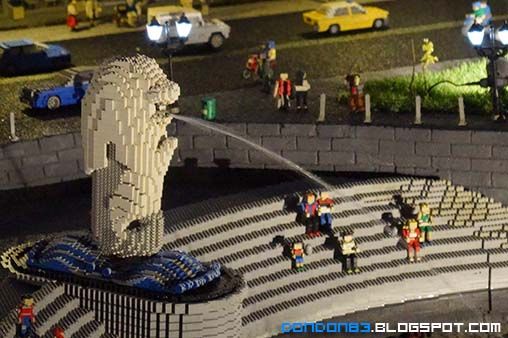 oh look, that's merlion, singapore landmark
china temple can be find here too
the malaysia mosque during night time.
and this is another legoland city during night. look awesome rite
okay.. that's all for the Legoland malaysia. good night.. too bad we're not stay in legoland hotel. need to go to town hotel