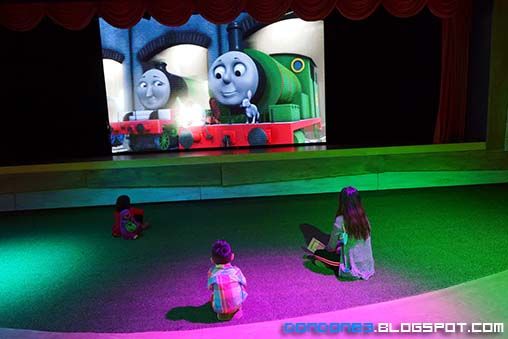 the Little Big Club, just 1 floor above the hello kitty town.. and also included in the package. so we of course going in for sure.. first thing we see.. the cinema.. train face ? look familar.. can't remember..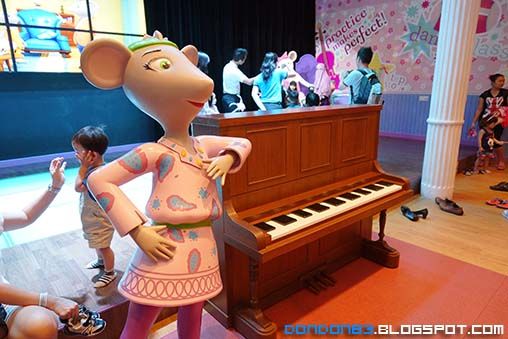 and there is a place can take photo with this dancing mice...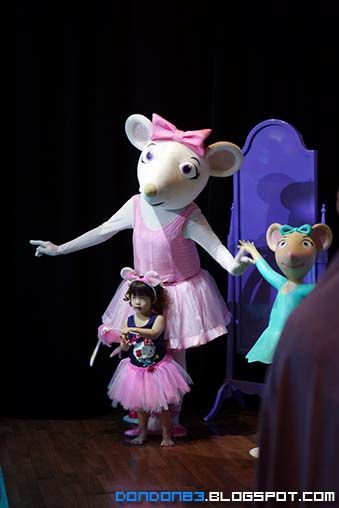 and this is example of it. you child can dress like that to take photo.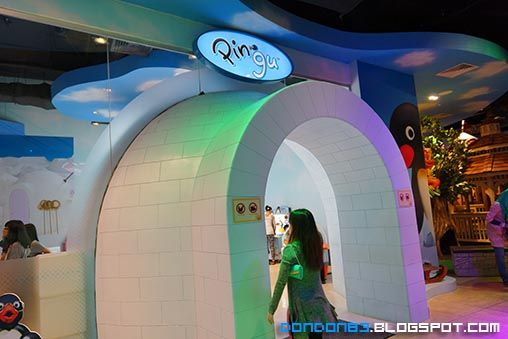 the Pingu fun house..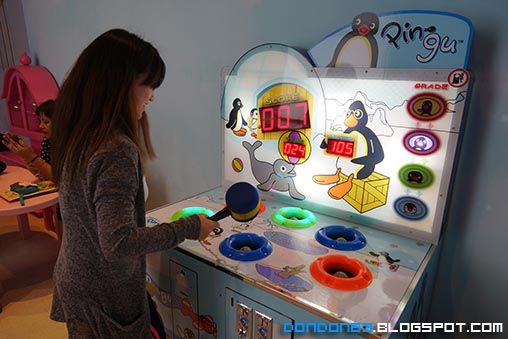 okay... here's the fun part. lol
and we found barney..(seem like i only knew this...)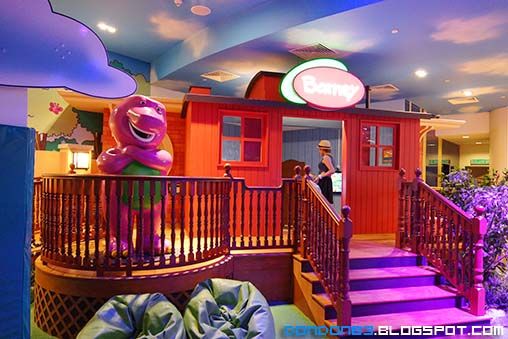 and this is barney home..
when we about to leave.. there is some show going on..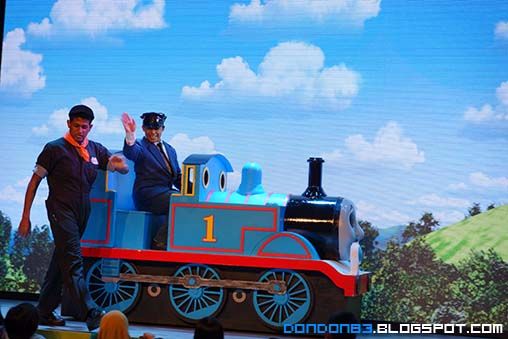 the actual face train thingy... sorry.. dunno what that called... trying to entertain your kids, conclusion is.. i feel boring about this... unless you have your child here. this place it for children... you child will be a happy kids if you bring them here. for adult like us? wrong move.
as usual. before the exits, there always a merchandise shop.. try to grab your $$ before you leave.
my birthday kitty and her birthday kitty.,
more merchandise... too bad i don't know most of the character here.
some happy feller seem like she do knew them... no no, you not bring them home...