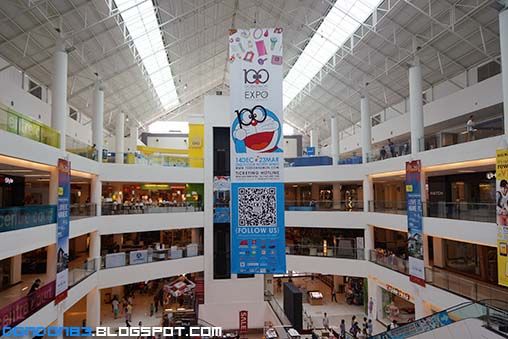 I'm Here at Viva Home just to meet my childhood friend.. you guessed it. i got date with Doraemon.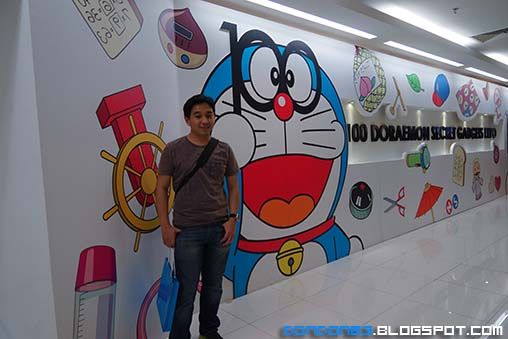 here i am at the 100 Doraemon Secret Gadgets Expo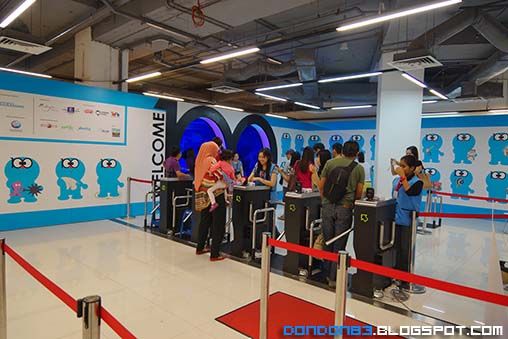 we pre-purchased the tickets.. when we there. we noticed the tickets were actually cheaper getting online. feel like being cheated.. and here's the entrance to the expo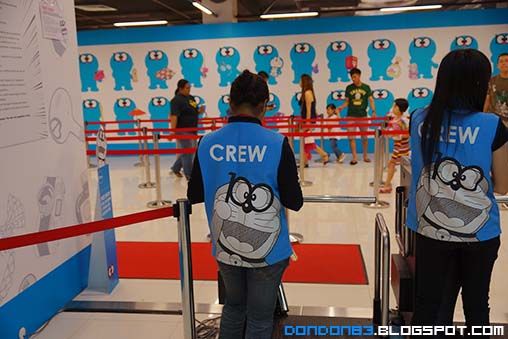 their crew have nice uniform.. wish i can have 1 too.
the Doraemon eyes a.k.a number 100 a.k.a Expo Entrance.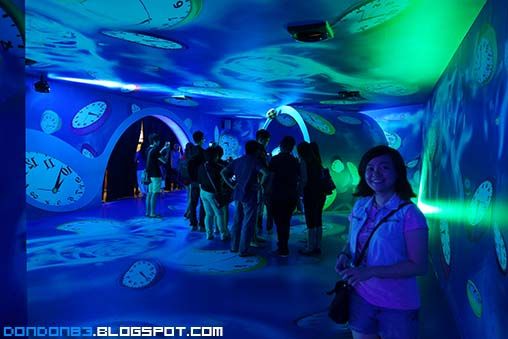 the first room shows the time corridor and the time machine.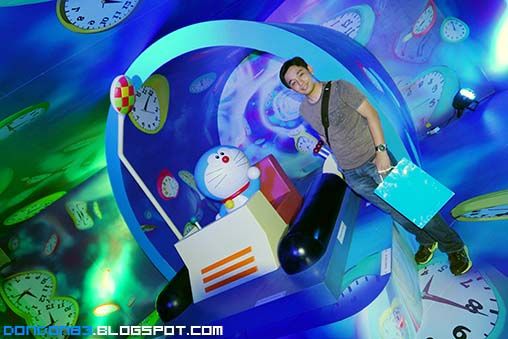 see doraemon and me with time machine.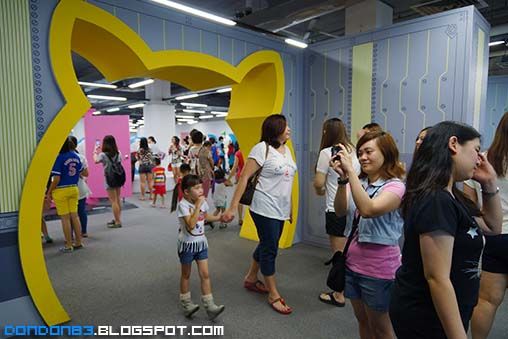 and after this entrance, it the 100 gadgets begins..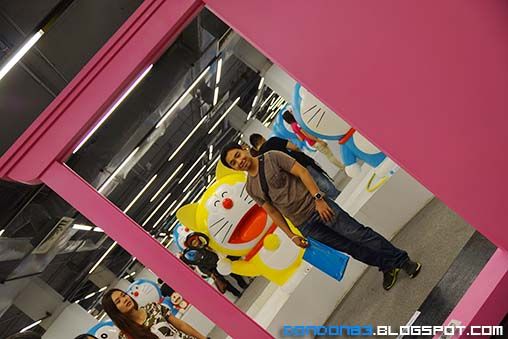 welcome by a Yellow Doraemon..through the Anywhere door (任意門).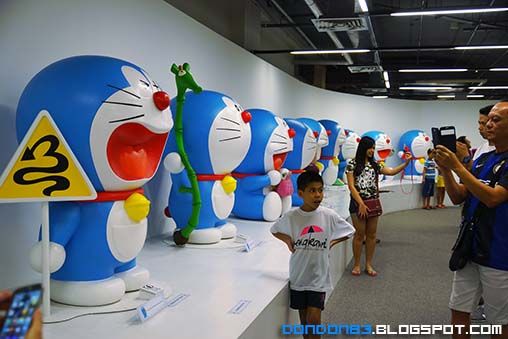 each of the doraemon hold a secret gadgets and with description of the gadgets.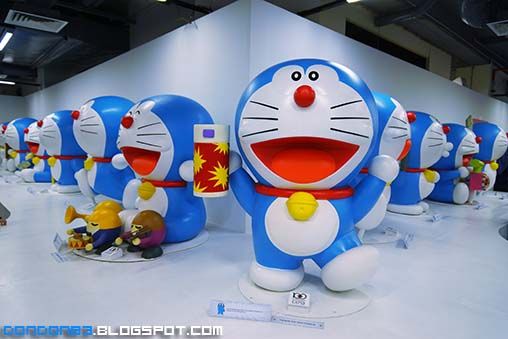 sooo many doraemon'sss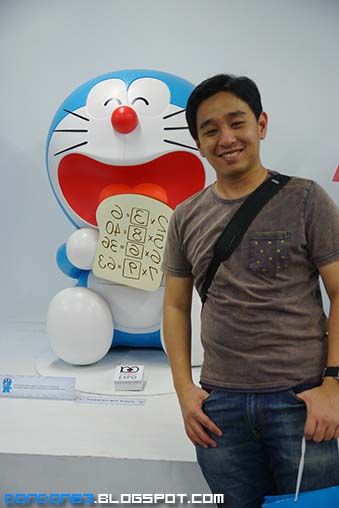 the memory toast.. can i have some too?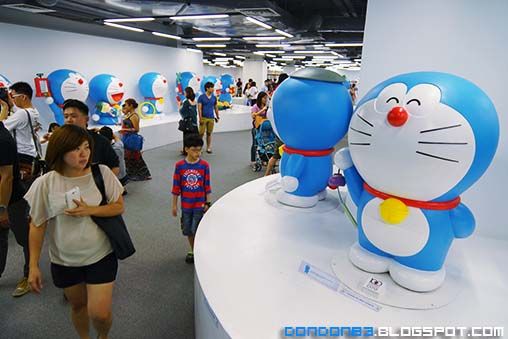 and peoples busy taking photos of the doraemons
again.. a big prove that i'm here.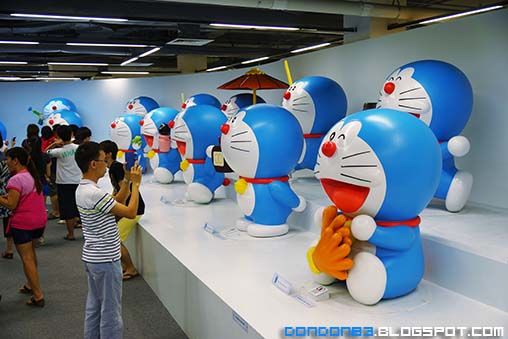 damn.. wish can take one home.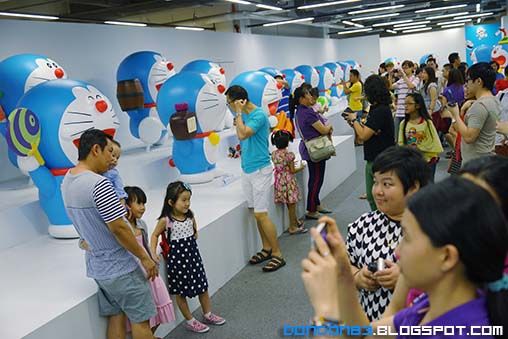 the environments, look like there is a lots of doraemon fans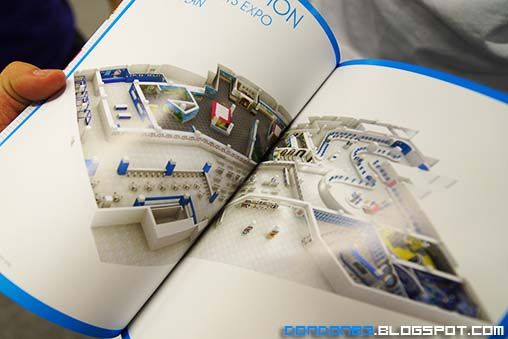 Kuan Hoong bought a book there. and i found the Map of the Exhibition Hall. take a picture first.. in case i'm lost . hahaha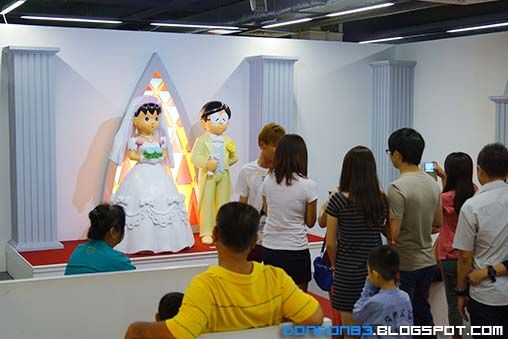 sweet.. Sizuka and Nobita Church Wedding.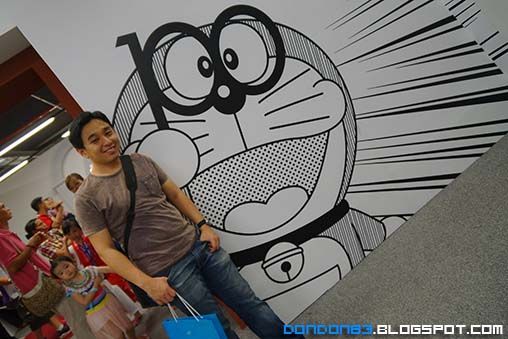 the Black and White Comic wall.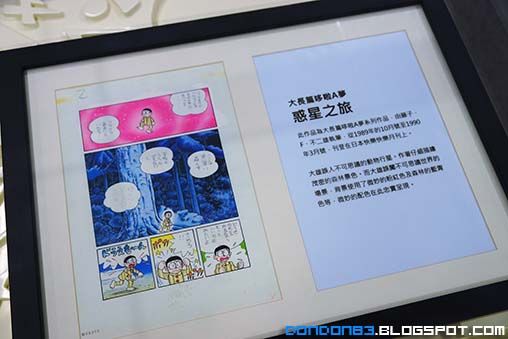 and some of the Original Transcripts, looks. it's with colors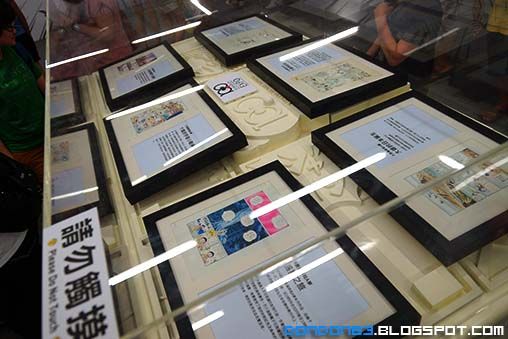 and more Original Comic transcripts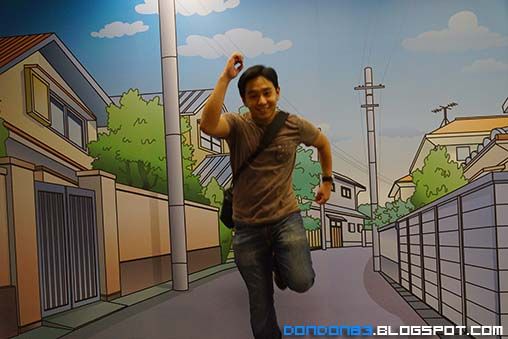 look, i'm running inside a scene of Doraemon streets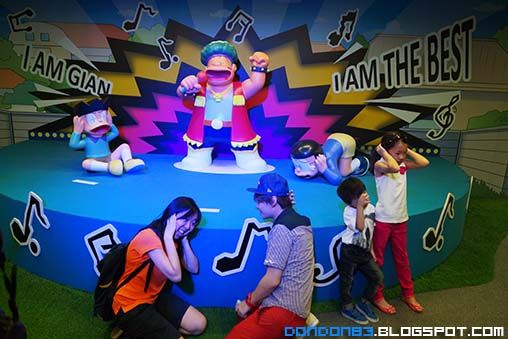 omg.. it's GIANT concert. run!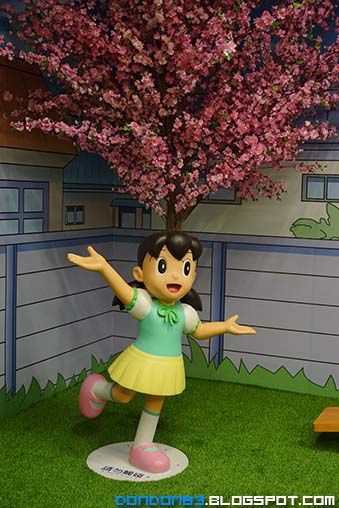 Shizuka with Sakura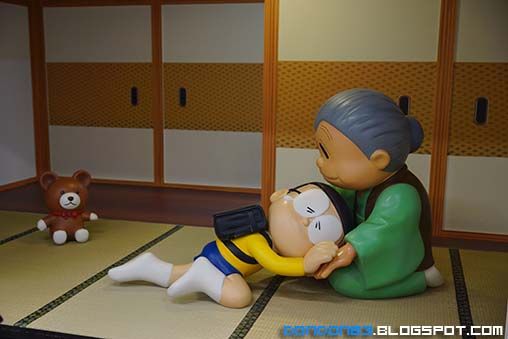 heart warming statues.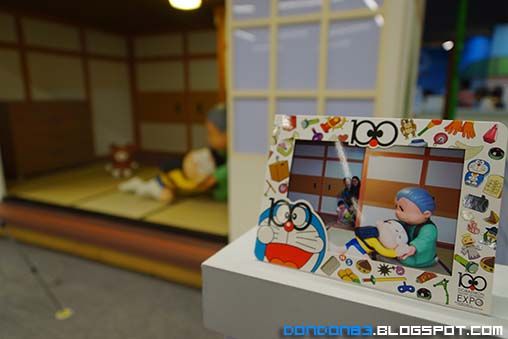 you can be part of the photos for just RM..... forgot... just remember not cheap.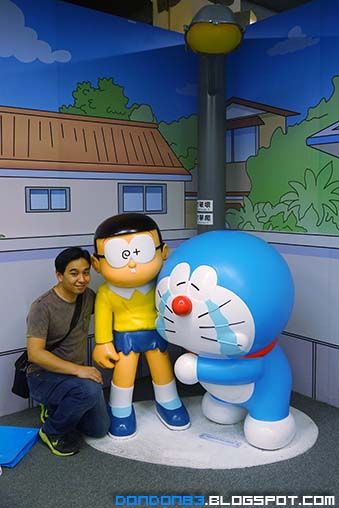 i want to be part of the story too.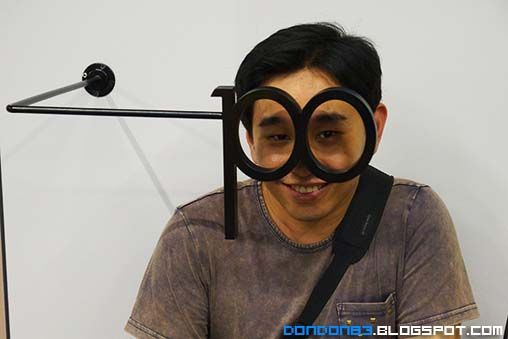 do i look like Nobita or Doraemon? nah.. look like me.
before the expo ends. there is a mini funfair.. all with doraemon themes. and that the air canon!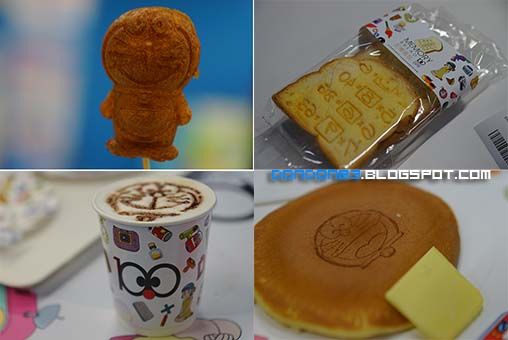 and cafeteria with all kind of doraemons drinks and snacks.. the chocolate or coffee? worst of the worst!!! tasteless!! taste like paip water.. and selling for RM10 i guess. look nice only. feel like cheated. the pancake... speachless... thin like roti canai but selling around 10. totally a robbery.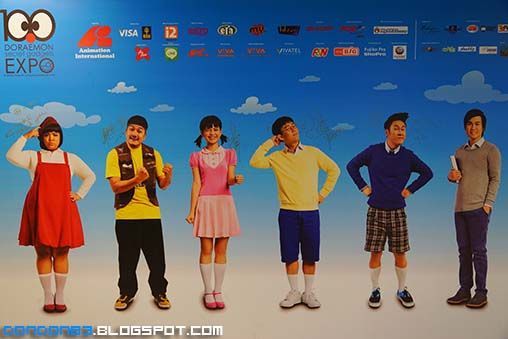 and look. real people? wait.. they all look familiar... let see.....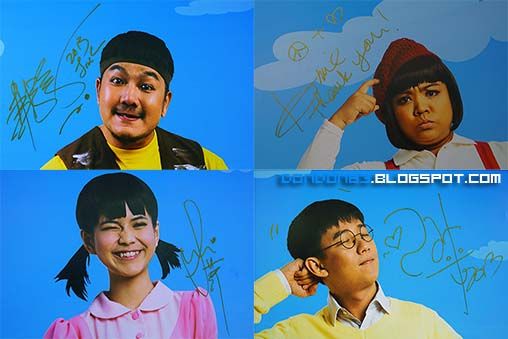 That's ah beng as Giant.. and Ah Niu as Nobita.. okay.. local celebrities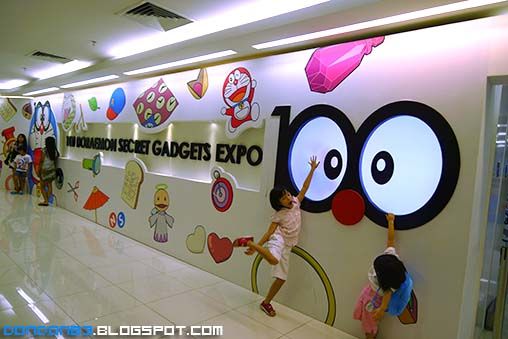 okay.. that's conclude the doraemon expo :). hope to see you again.