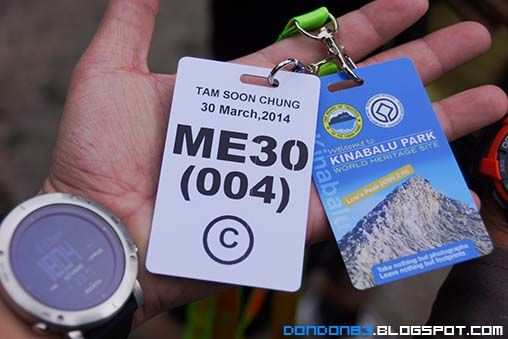 mountain hiking pass, checked. i'm ready to hike once again.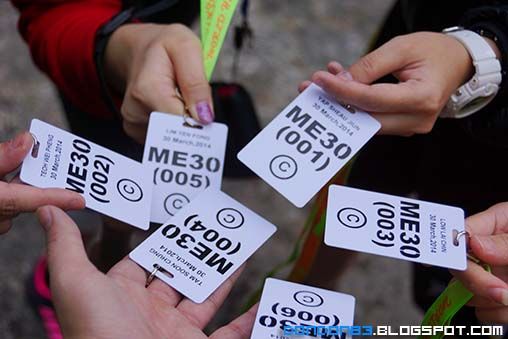 we have 5 of us, all of us going to conquer the Mountain Kinabalu. although this is not my first time.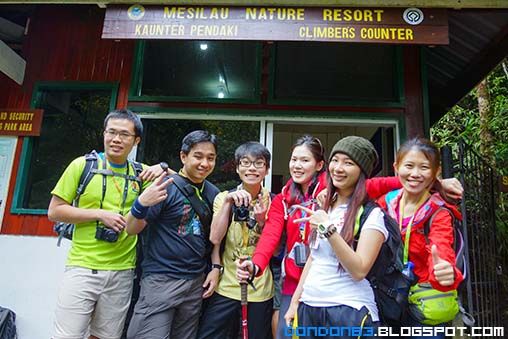 Tiong, Me, Lance, Yukie, Sheau Juin, and Rem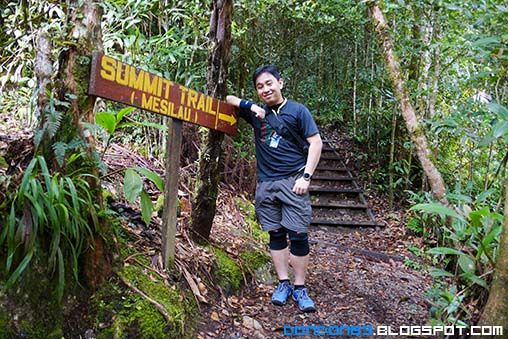 The Hiking begins here.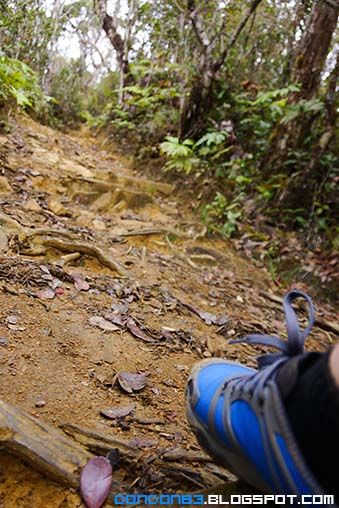 keep moving.
keep moving~ before that, we take a short rest here.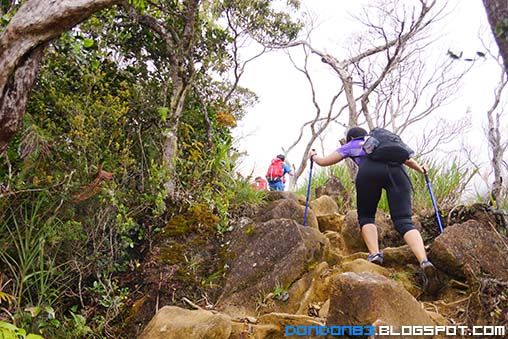 along the road.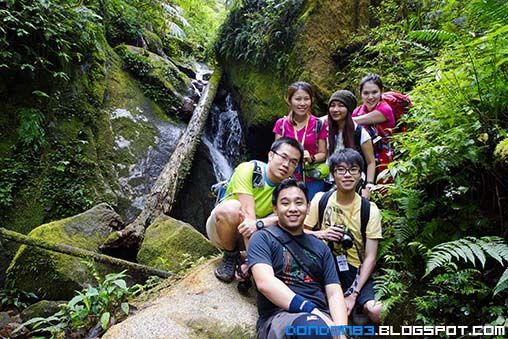 we came across a waterfall, and we wait for everyone for a group photo here.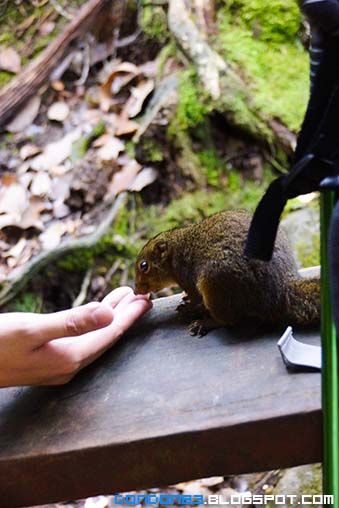 hi little friend, there is a lot of squirrel on every stop, and they are friendly.
Rem seem happy to spot staircase here.. i will phobia seeing staircase after this.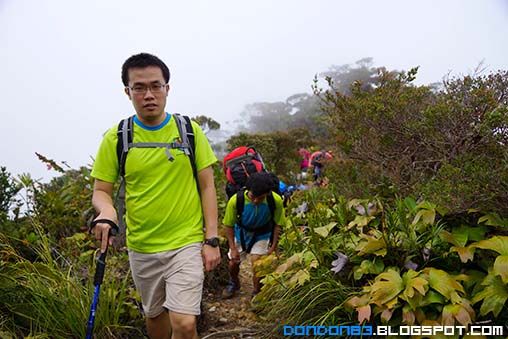 the scenery keep change every time you reach certain height. sadly foggy around this place, if not might see very nice scenery here.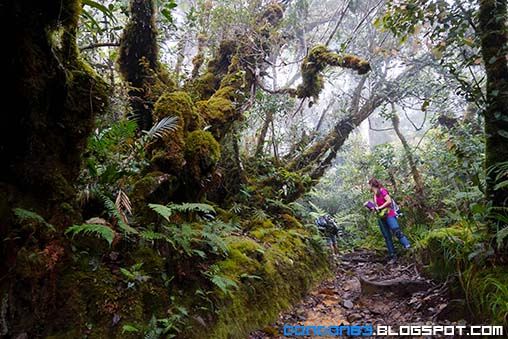 back to the ancient jungle.
and thing might get little bit wet here.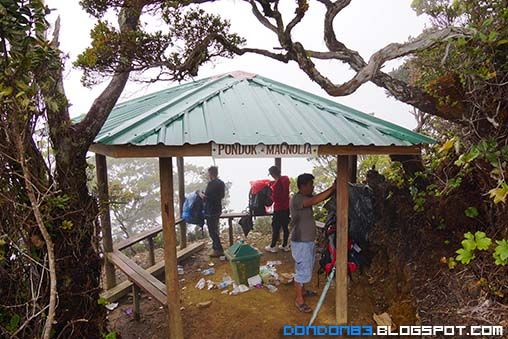 Pondok pondak for rest..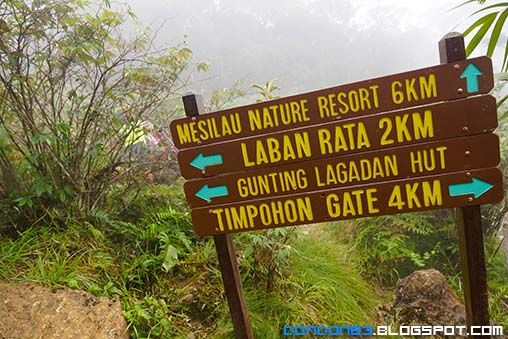 oh look. we finished the Mesilau trails. it's joined back the main trail to the Kinabalu Main trail. we're almost there to reach Laban Rata.
little bit more.. keep going.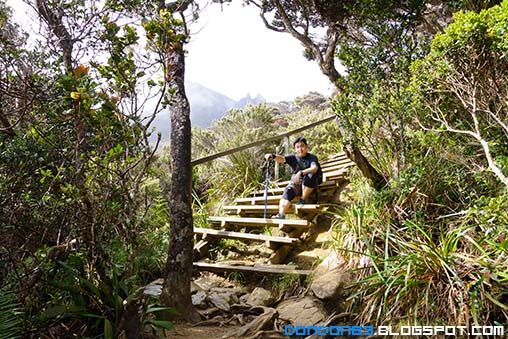 little rest here. staircase.... @.@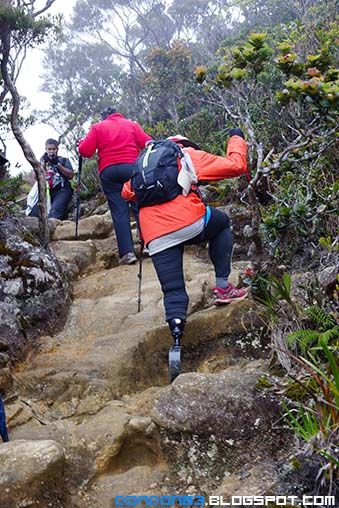 salute this guy! he completed Mount Kinabalu with one leg. strong determination,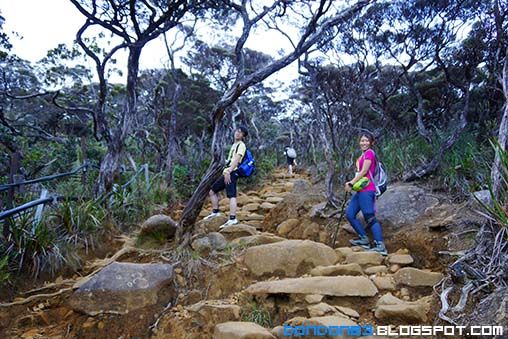 spotted Lance and Rem.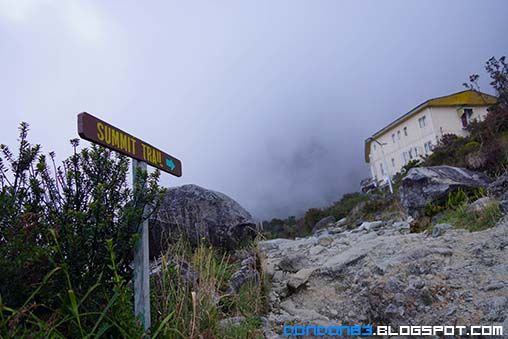 Summit Trail? no no we rest here tonight.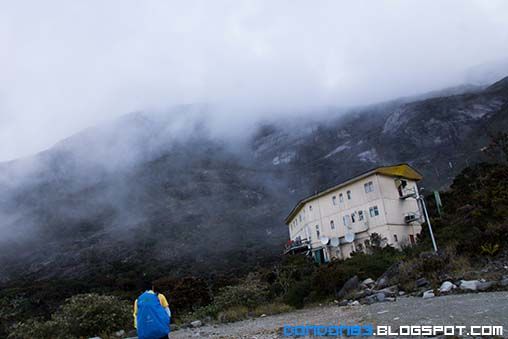 finally reached the Laban Rata, gonna rest few hours here before continue to the peak.
look at the amazing view from here. this is one of the reason why i want to return to this place.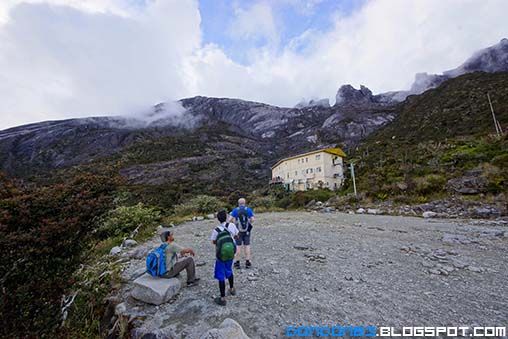 another view around this place.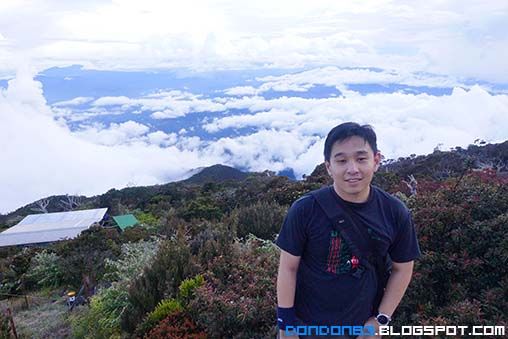 another photo of this place. look the cloud a below me!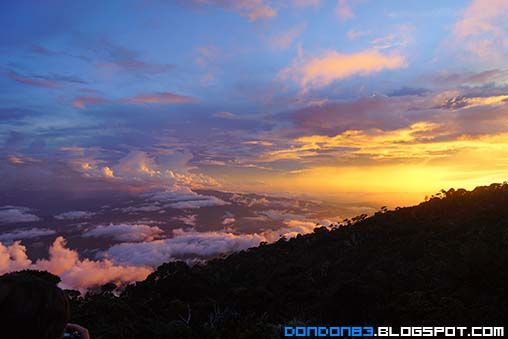 by the way.. their sunset is amazing too.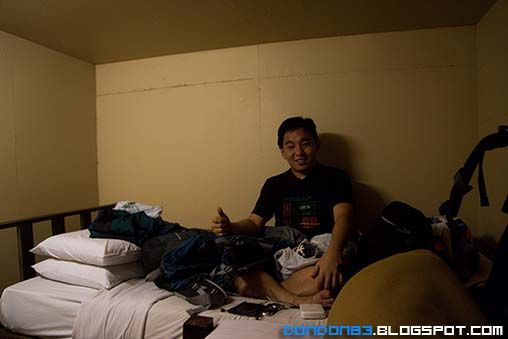 okay. let's get some rest before continue the final Summit Trail. see you in the early morning.