early morning, we're ready.. Kinabalu Peak. here we come.
thanks to rain yesterday, the sky is totally clear, and i have the opportunity to enjoy the stary sky.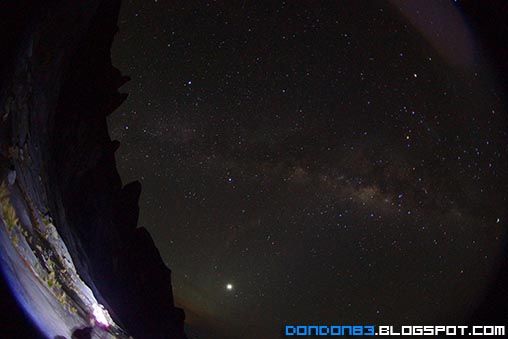 and we managed to spot the MilkyWay along the hike. can you see that in this pic?
the sky is getting brighten up, where's the peak? are we there yet?
here's a view of the Kinabalu, this view is being used in old ONE RINGGIT malaysia banknotes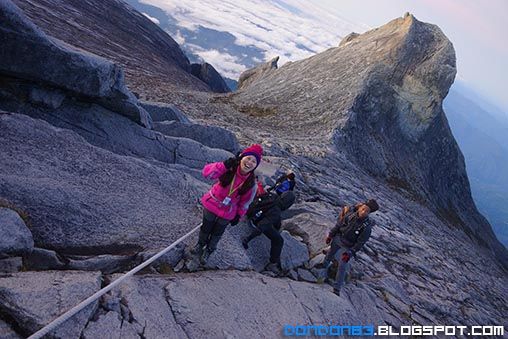 Rem quite happy when getting near to the peak. and that's the Face of Mountain behind. can you see it?
Breaking dawn.. how amazing is that. bringing a 8kg camera gear all the way up here? totally worth it.(that's the reason why i'm here again)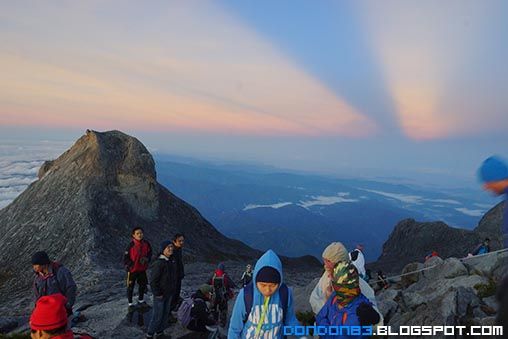 the morning ray across the borneo land.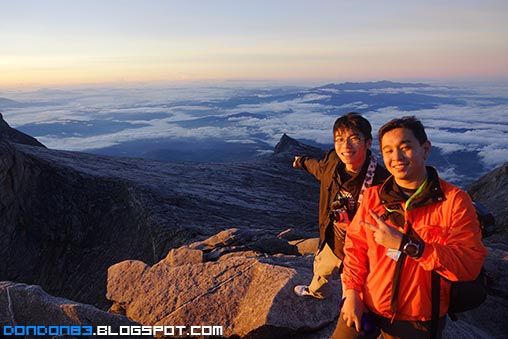 Me and Lance at the peak. sun bathing
the map of the Kinabalu peak. incase you lost here. lol
that's me and the face of god mountain.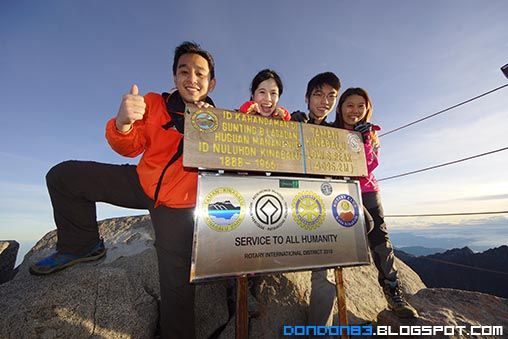 we made it to the peak.. *again*. hahhaha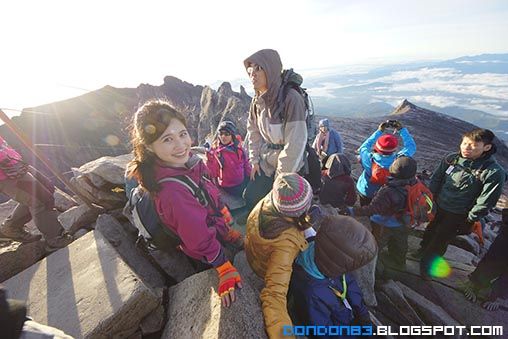 and we made some new friend too.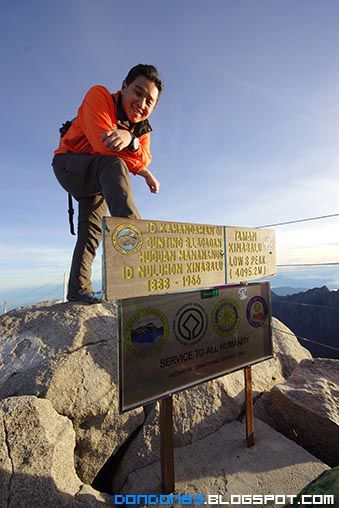 i'm here. at the highest place of south east asia.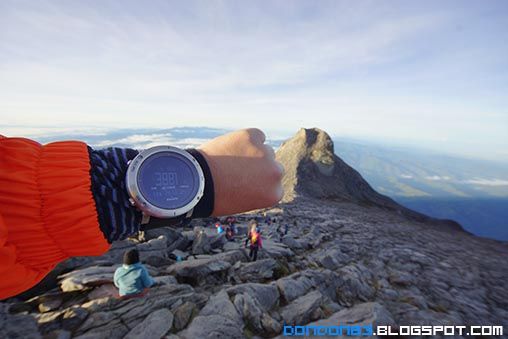 3881 feets. sorry my watch haven't calibrate properly. hehehe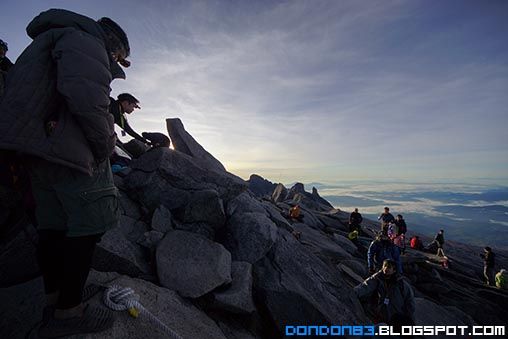 okay.. it time to go down..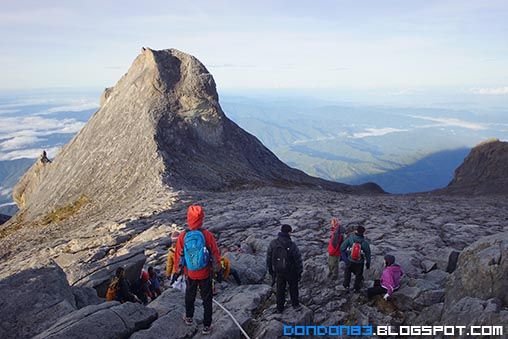 bye bye face of the mountain.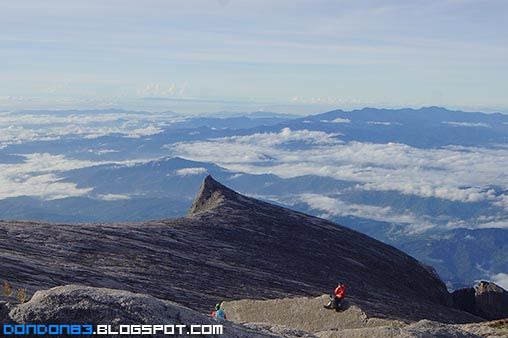 we going down real slow~ slowly enjoy the view up here.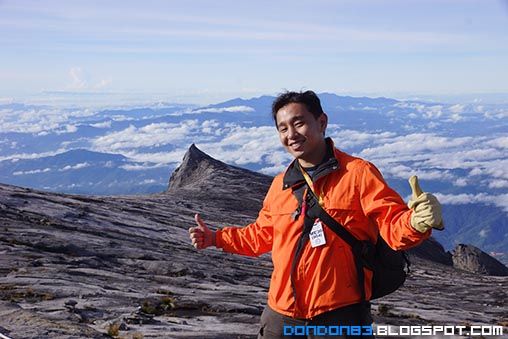 welldone Donny.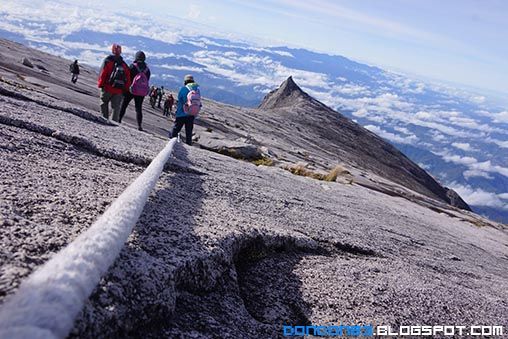 the guiding rob.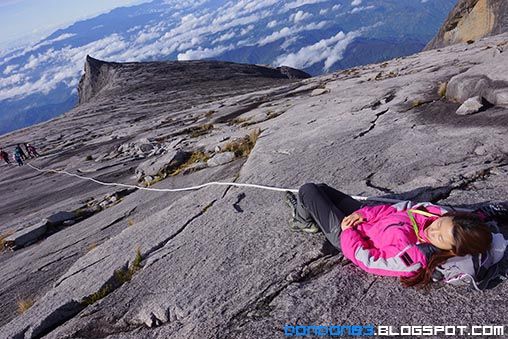 how is it feel to sleep On the mountain? hmph....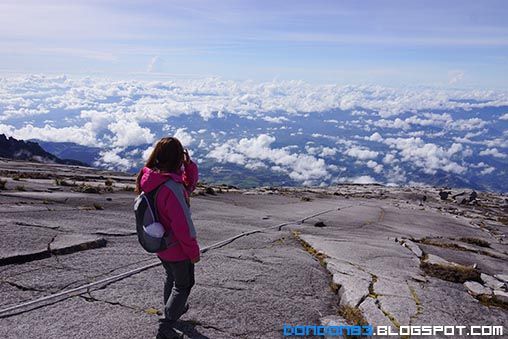 oh look. i'm above the cloud.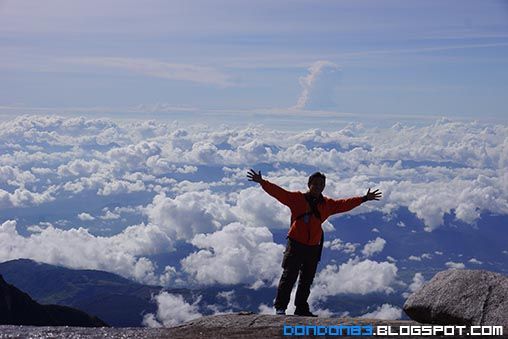 let me try hug the sky. hug hug
this way down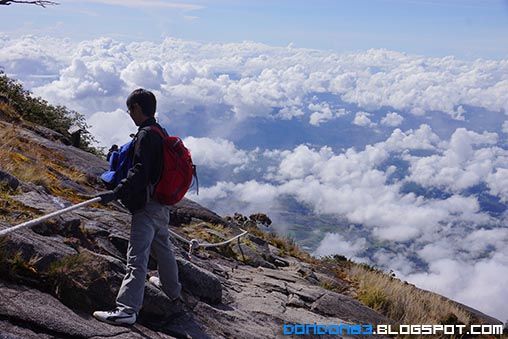 we need to get below the cloud.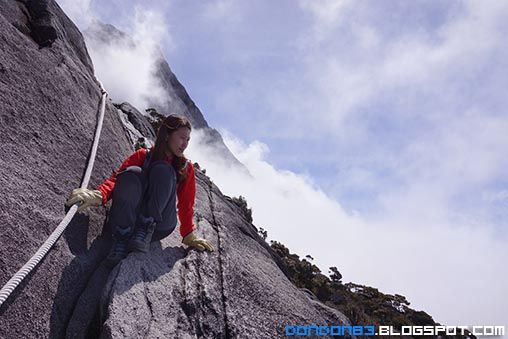 side by side with the cloud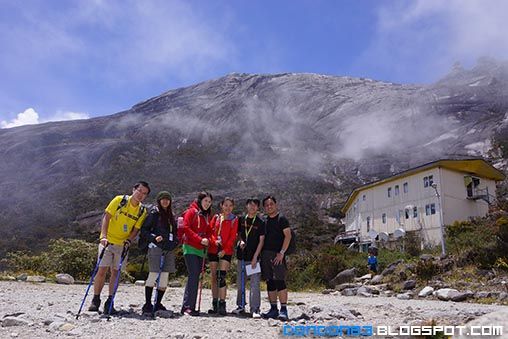 laban rata, packing up the rest of the stuff, we're leaving soon. just group photo before going down further.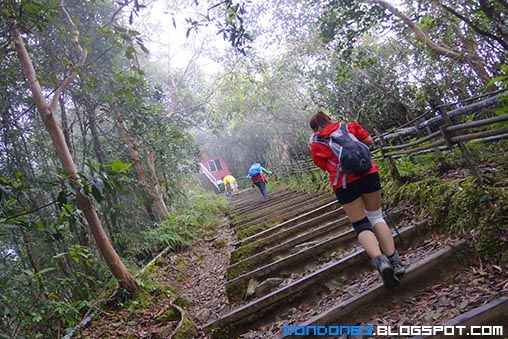 the final staircase before the exit. yahoo. we made it to the exits.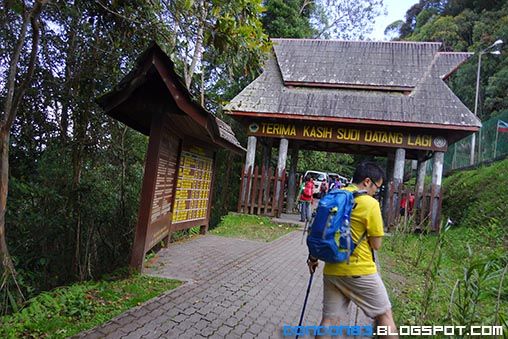 That's conclude the hiking journey when see this gate.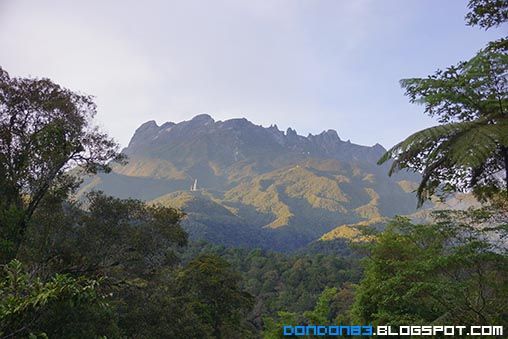 turn back and look at the Kinabalu Mountain.. few hours ago, we're still at the peak of this mountain. :)