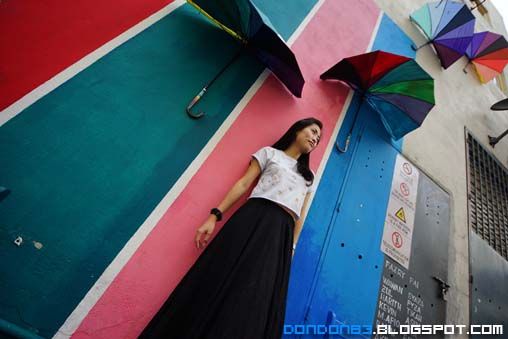 colourful wall with colorful umbrella.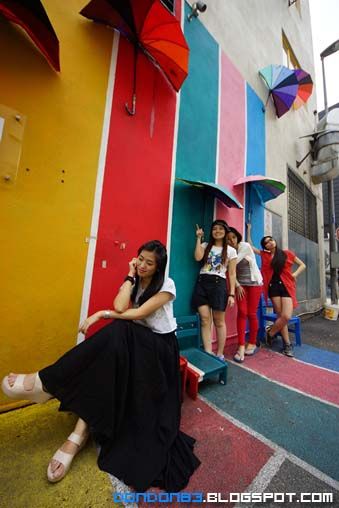 perfect for photo shooting.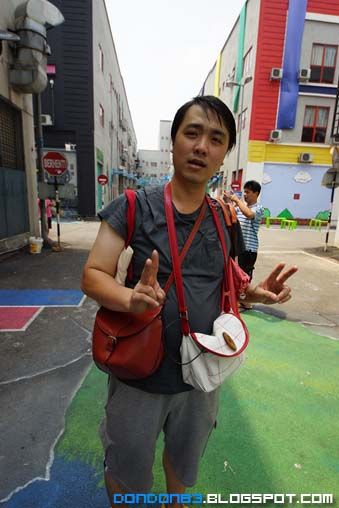 poor friend of mine, had to take care all the girls belongings
jump aeroplane, one of the game i play a lot during my childhood time .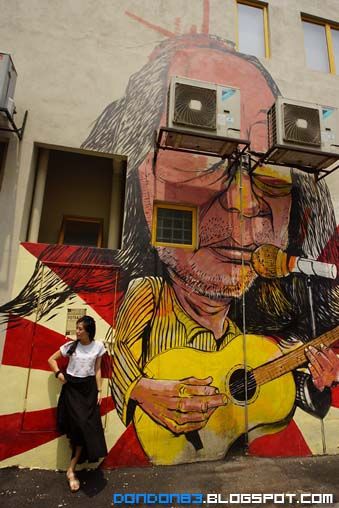 more amazing street arts. great use of the aircon compressor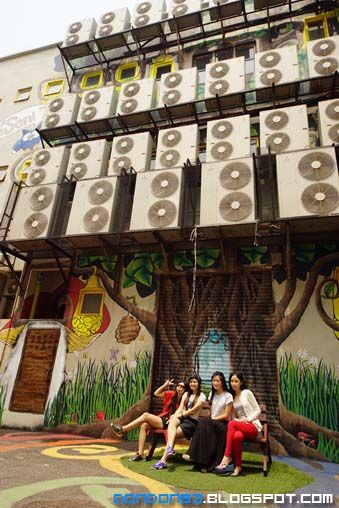 creative... the aircon compressor TREE, this tree might cause global warming. lol
don't just look at the wall, look down.. you might discover something different.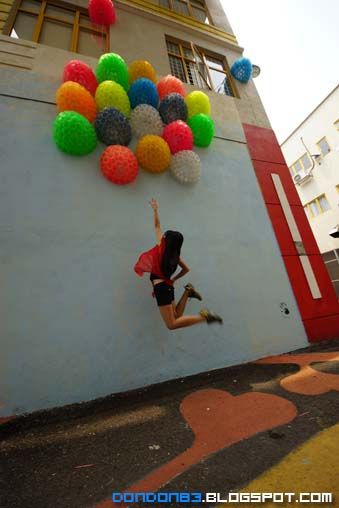 jump!!! jump!! jump!!!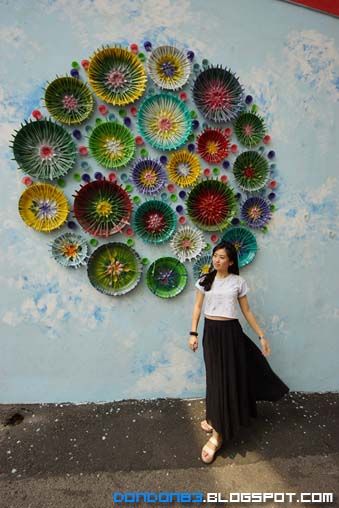 flower and ladies.
jump higher~~~ go go go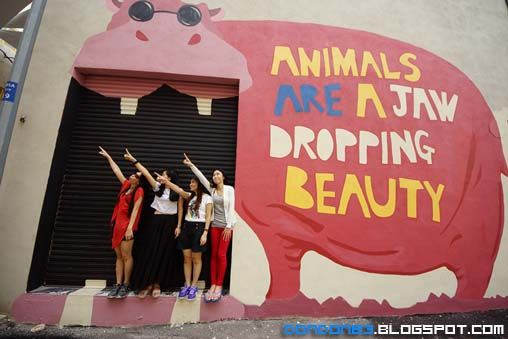 jaw dropping beauty.. hmph..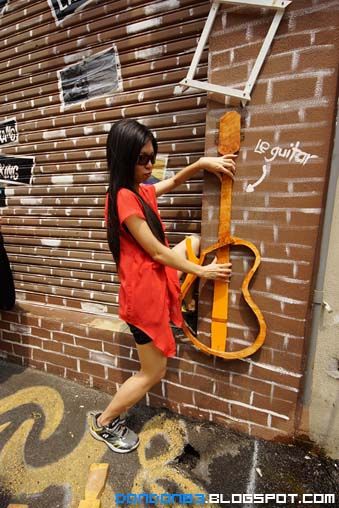 someone is trying to EXTRACT the guitar out of the wall.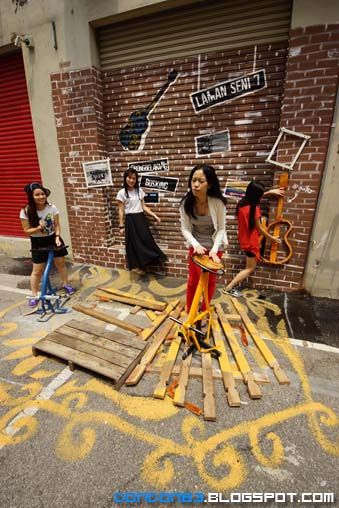 Music Band by pretty ladies... Macam Yes.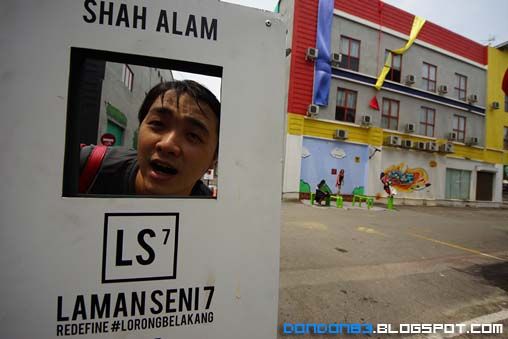 this place is call Laman Seni 7 too. oh look that things behind.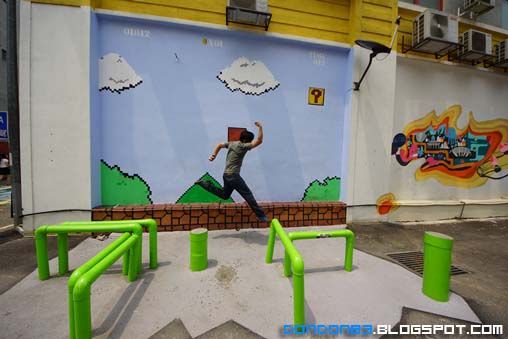 i'm MARIO world... mushroom mushroom
Director say ACTION!!!let's dance!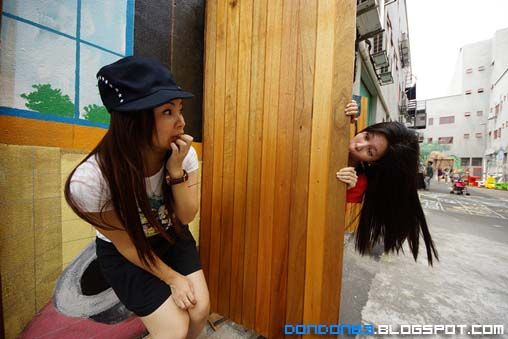 oh no!! no peeping please.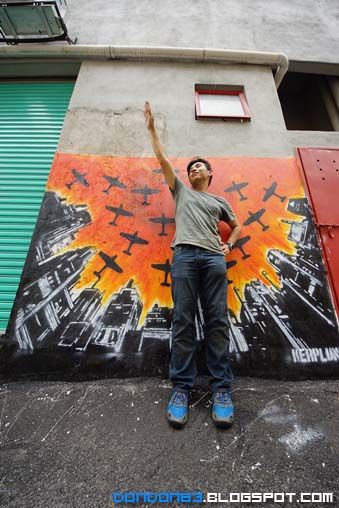 Stop war! peace!!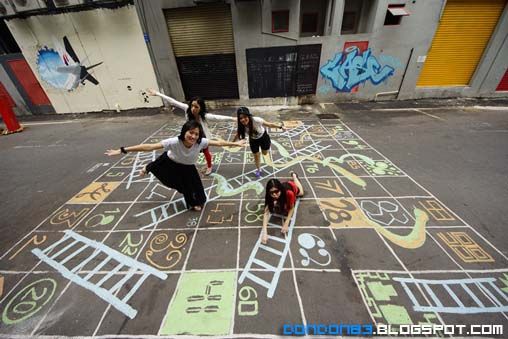 Snakes and Ladders board game. kinda famous board game i suppose?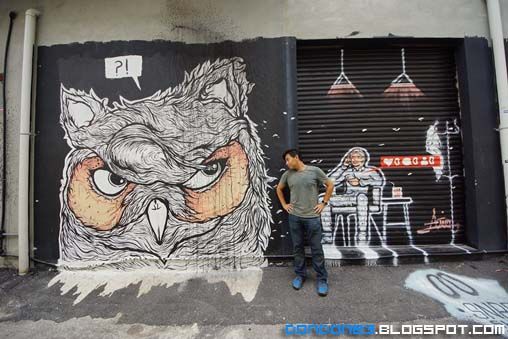 owl and me. looking for trouble?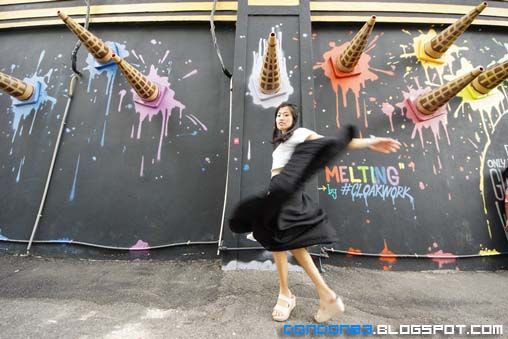 melting ice cone on da wall.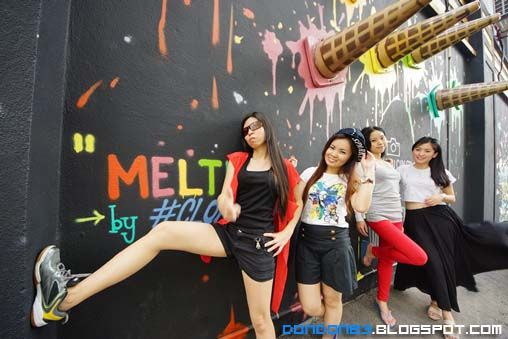 like a boss.
that's me me . hahaha
look, she can break the mirror with a kick with a punch.
bitch please. she break the mirror every time she put on her make ups