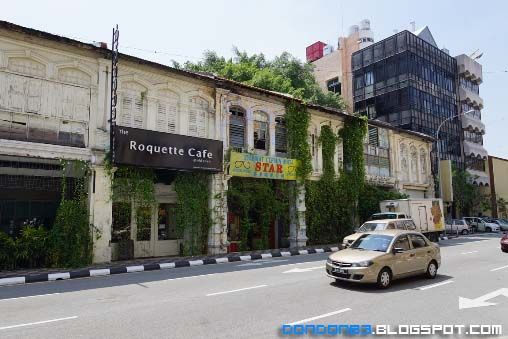 Guess this is my second ipoh trip in this year. but somehow different.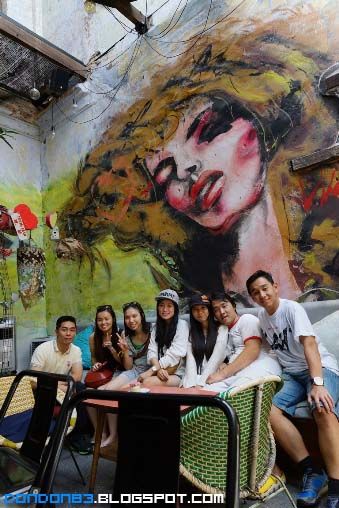 first we went to this special full of arts cafe. kinda unique.. love all the walls painting.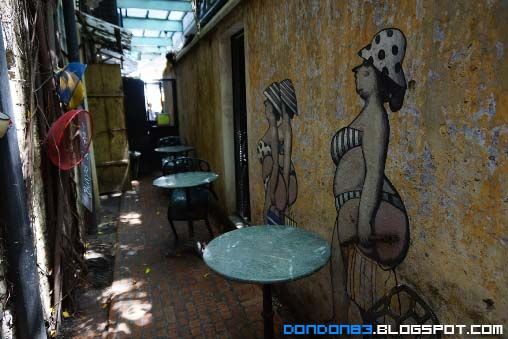 and the hidden spot behind the cafe.. suitable for low profile couple.
and the decoration of the cafe is somehow simple.. and artistic. just nice.. even the mirror is good for group photo. XD.
oh ya.. their food. yummy! look at their menu i have no idea what i'm ordering. but turn out a wagyu beef burger(called BAM BAM BURGER)..surprisingly nice.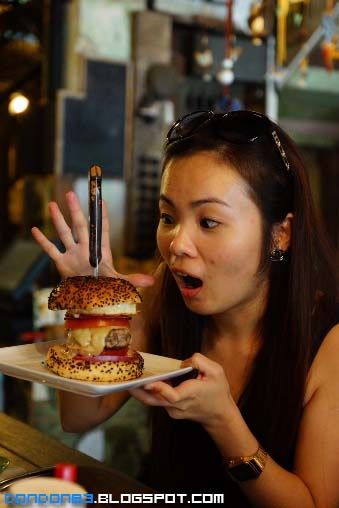 the knife on the burger is somehow pulling my attention.. exactly like like this picture ,, who killed da burger?!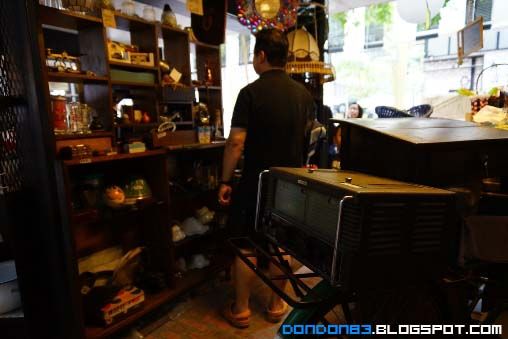 we didn't have enough time to explore everything, behind the shop there is a antique stuff corner. kinda cool if you ask me. sooo my grand father is using stuff my this.. hey look, that's my father child hood toy..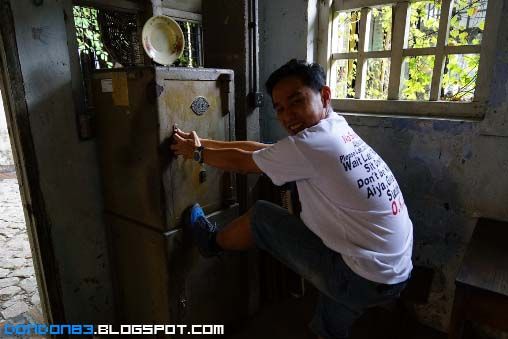 if your biggest mistake to place your safe outside.. or maybe not.. seem like it's been here for some times.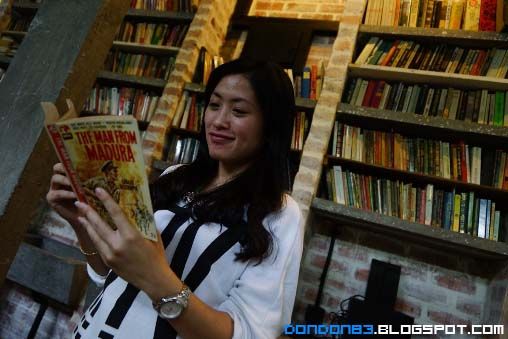 hmph.. tons of book at the back. personal library? somehow remind me a friend of mine who from ipoh also love books.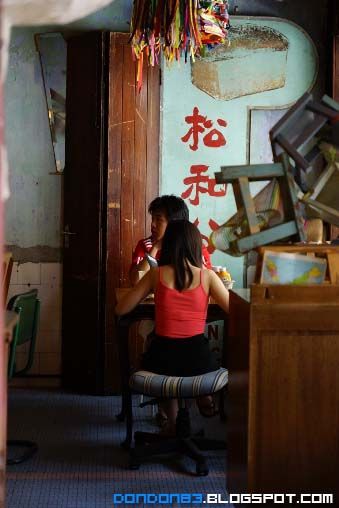 old school cafe feel. lovely feel?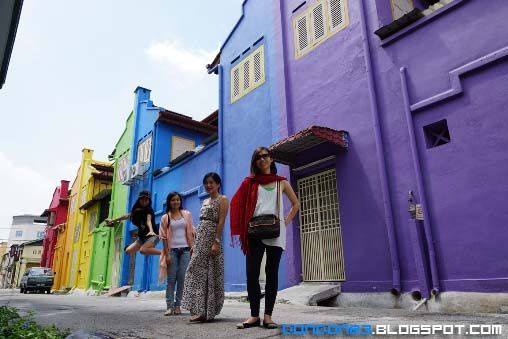 rainbow colour building..now girls. pick your colors.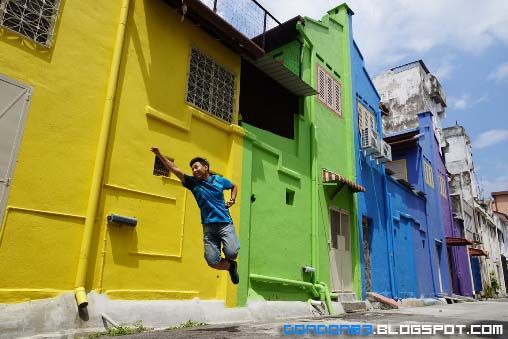 i believe i can fly~~ piak! sob....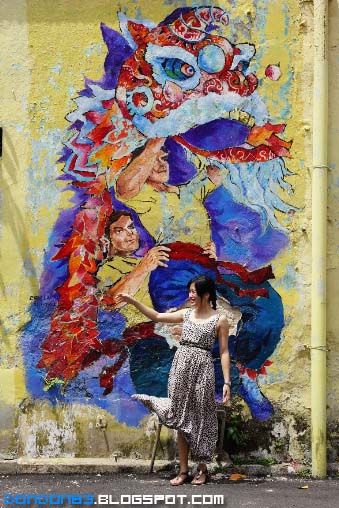 okay~ here we are at the street arts place.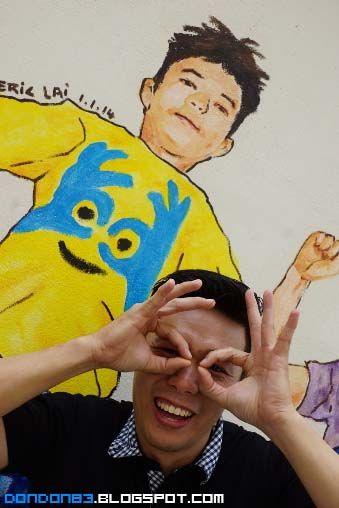 Tada-da-da-da-da-da-da Batman! i did that a lot during my childhood. lol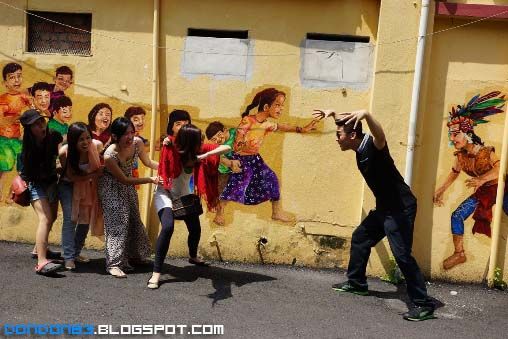 Eagle Catching Chics.. favourite game during my childhood too.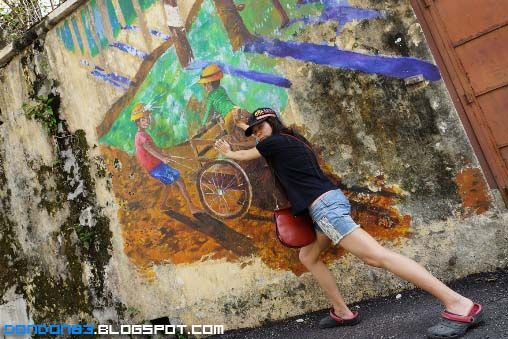 keep pushing!! keep on pushing..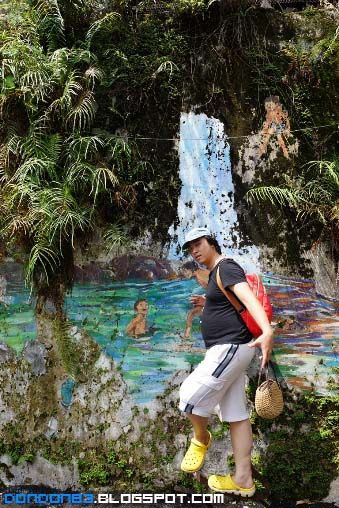 look! he found a pool, let's go have a swim!
come~ uncle bring you go see goldfish. LOL!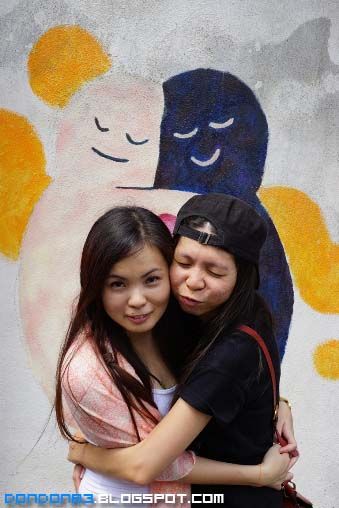 Humans VS Painting. enuf said.
one is crazily smart, another one is crazily crazy. lol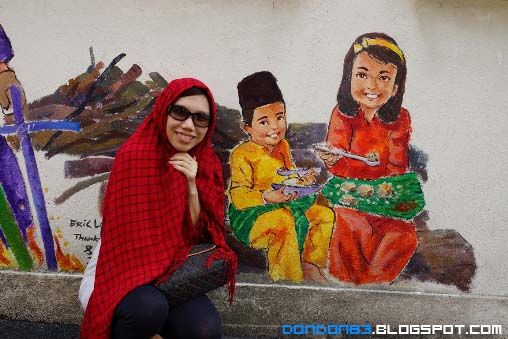 omg!? how you come out form the painting?? go back in!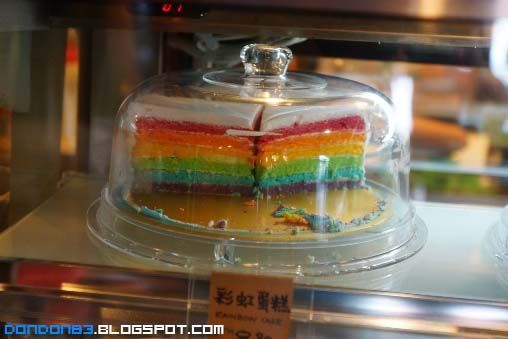 colourful trip ma, even though our hightea also full of colours. the Rainbow Cakes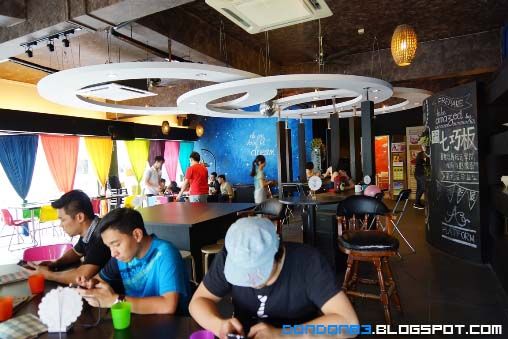 it's time for high tea and AIRCON!!!!
seem like this cake make her remind something? or someone?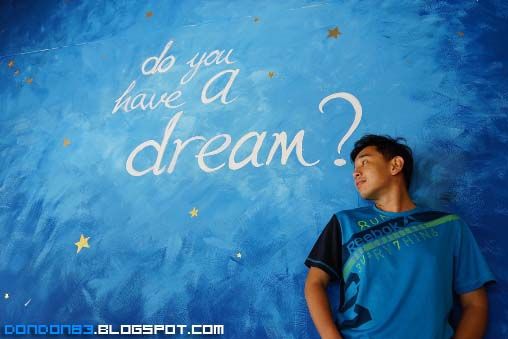 Do you have a dream. yes i do. let's face it! let's sleep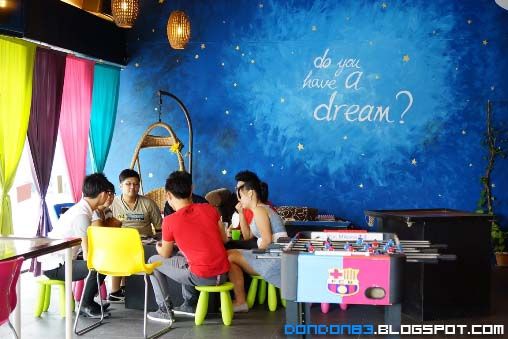 best place to chill out relax and have a tea.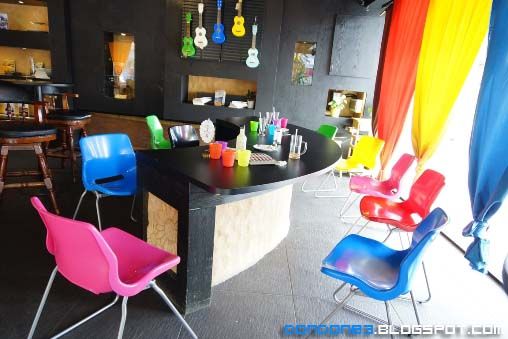 full of colours. love it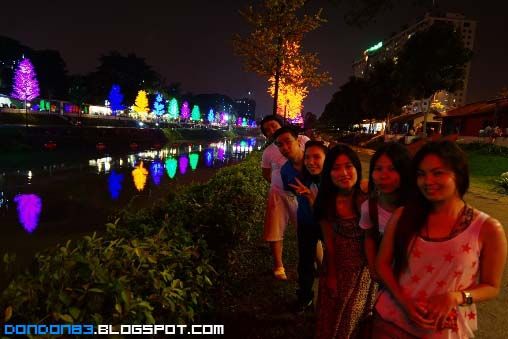 night time we went to Ipoh Icity... glowing artificial tree by the river. created very nice reflection.
okay lar~ that's all for my colourfull ipoh trip. time to head back to KL. need to work tomorrow. tomorrow color? BLUE!!